"Center to revise FTAs to promote use of domestic electrical equipments"
September 19, 2014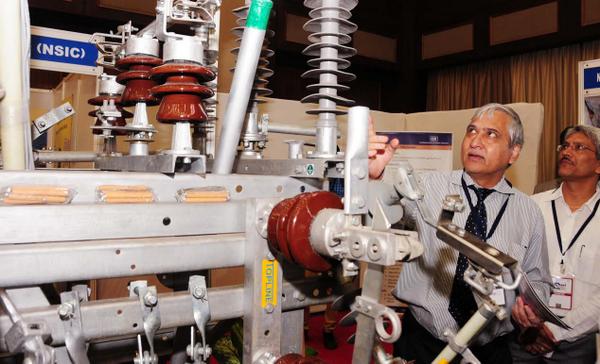 New Delhi, 19 September 2014
CII – Gujarat Manufacturing Show 2014 highlights the importance of global competitiveness, technological upgradation, and brand value gain through consistency in quality which will benefit the industry to Revive
Ahmedabad, September 19, 2014: At a time when underutilization of capacity has become a big issue for the Indian electric equipment manufacturers, the central government is all set to revise the free trade agreements (FTAs) with certain countries in order to promote the use of domestic equipments.
This revelation was made by an industrial advisor of key union ministry, at the Gujarat Manufacturing Show 2014, which began today in Ahmedabad. The main theme of the two-day conference, being organized by Confederation of Indian Industry (CII), is "Growth & Sustainability of Electrical & Electronic Industry for Indian Power Sector".
In order to facilitate smooth revision of the FTAs, the government has also urged the industry to come up with a positive list of equipments, for which they can easily compete with the foreign players.
Addressing the inaugural session of the conference, Shri S. K. Negi, Managing Director, Gujarat Energy Transmission Company Ltd, said, "Growth & sustainability are complementary to each other. While demand is the main factor, as far as growth & sustainability of power equipment sector is concerned, the other factors of great importance include economy of scale, global competitiveness, technology upgradation, brand value gain through consistency in quality and government policies."
Speaking at the Inaugural Session of the CII – Gujarat Manufacturing Show, Mr. Negi added, "To gain competitiveness in international and domestic market as well, the industry needs to adopt practice of global sourcing wherein cheaper raw material, best manpower & technology and efficient automation system should be sourced from all over the world – wherever it is available."
Shri K. K. Tiwari, Industrial Advisor, Ministry of Heavy Industries & Public Enterprises, Government of India, said, "For the first time in last ten years, the industry has witnessed a negative growth of 7.8% in the year 2012-13 and the rate of capacity utilization is 70%. The Mission 2022, launched by the government for this segment, envisages to reach output of US $ 100 billion (Rs. 6 lakh crore) in 2022 from US $ 35 billion in 2011-12 by balancing exports & imports.
Commenting on the current status of the Indian electrical equipment sector, Shri Tiwari added, "while domestic as well as external demand and growth of infrastructure sector offer enormous potential to the industry, poor financial health of discoms, high AT & C losses, imports, delay in power projects due to problem in fuel linkages, land acquisition & environment clearances and trade-off between countries are some of the threats faced by the industry."
"Taking this into account, and to boost the prospects for the industry, the central government has initiated steps such as revision in inverted duty structure levying higher import duties on inputs, facilitation of import of second hand machinery at a lower costs, and the revision of FTAs with certain countries is also under consideration in order to provide the domestic industry with a level-playing field" he added.
Earlier in his welcome speech, Shri Kunjal Patel, Chairman, CII Gujarat State Council & Vice Chairman & MD, Voltamp Transformers Ltd, said, "Per capita electricity consumption in India is 800 kWh compared to 7,000 kWh in the Europe and 14,000 kWh in the US. So there is a great potential for growth. If we want to meet the rising demand of electricity, we need to enhance our generation capacity from 225 GW in 2013 to 700 GW in 2032. In such a scenario, the government has also launched Mission 2022 and to realize this ambitious plan, the Indian manufacturer should focus on product innovation, technology, R&D, packaging and cost competitiveness."
Shri Piyush Shah, Former Chairman, CII Gujarat State Council & MD, Hitachi Hi-Rel Power Electronics Ltd, said, "The kind of deliberation & discussion between the various stakeholders will help the Indian electrical equipment industry to meet the competition globally and evolve into a world class industry."
The other sessions of the conference discussed in detail, aspects of 'The Indian Electrical Equipment Scenario'. The programme had participation from senior industry and PSU officers that included Shri Sunil Parwani, General Manager, Marketing, Bharat Heavy Electricals Ltd, Shri Pankaj Kumar M. Shah, Chief Project Engineer, Mithi Virdi Project, Nuclear Power Corporation of India; Dr. Sapna Poti, Principal MIS & Monitoring, National Skill Development Corporation, amongst others.