'Bhagwan Badhu Saru Karshe', Pramukh Swami said every time I felt broken: Amit Shah
August 17, 2016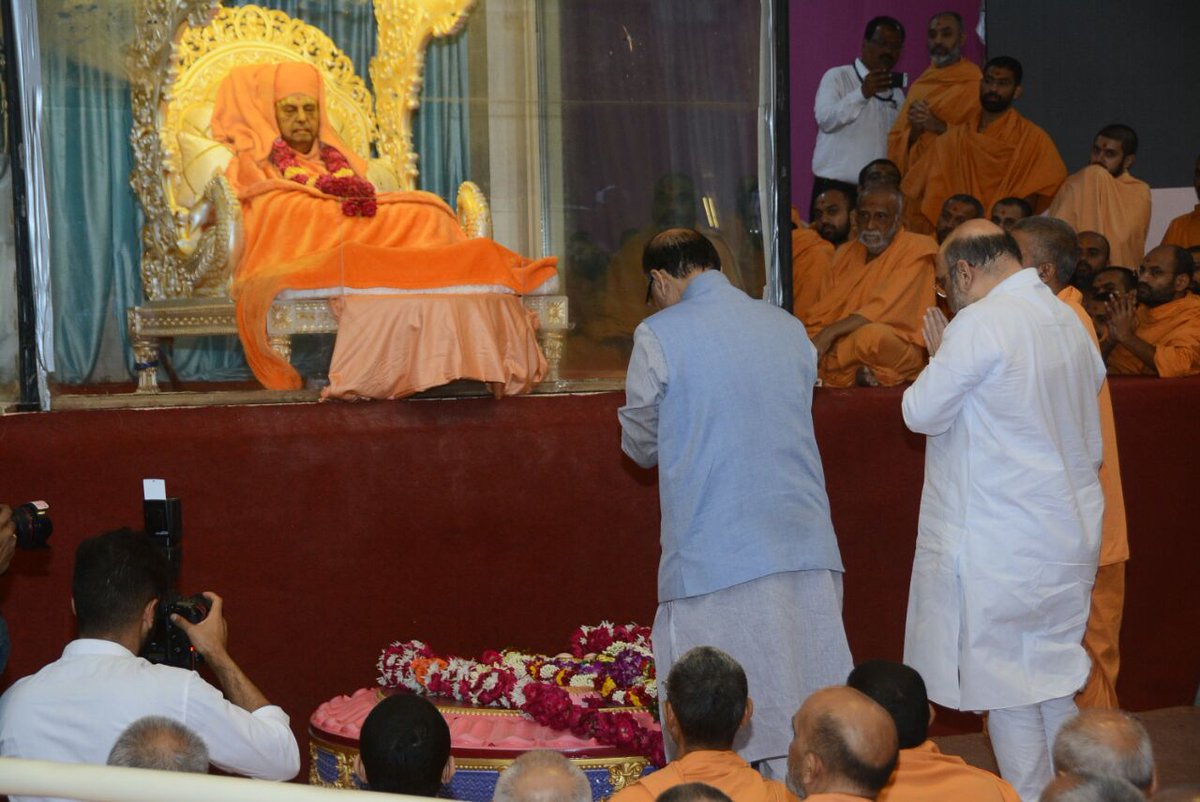 Sarangpur: BJP president Amit Shah today said that BAPS Pramukh swami had been a divine help in his life also whenever he felt 'broken'.
Mr. Shah who is here to attend the last rites of the great saint who left for heavenly abode on August 13 at the age of 95, told newsmen that the Pramukh Swami had done a lot to institutionalize the saint tradition, getting crores of people rid of addictions and inculcating the samskara in children through his organization.
'The great saint had dedicated his whole life for the cause but one personal thing I want to reveal today. In one's life such moments come when one feels broken. Whenever in my life I have felt such moments when I was sort of broken, He would be the first person to call me,' Mr Shah said.
'Bhagwan Badhu Saru Karshe (God will make everything all right) is what he would say and I would feel great solace and the hope would restore,' he said.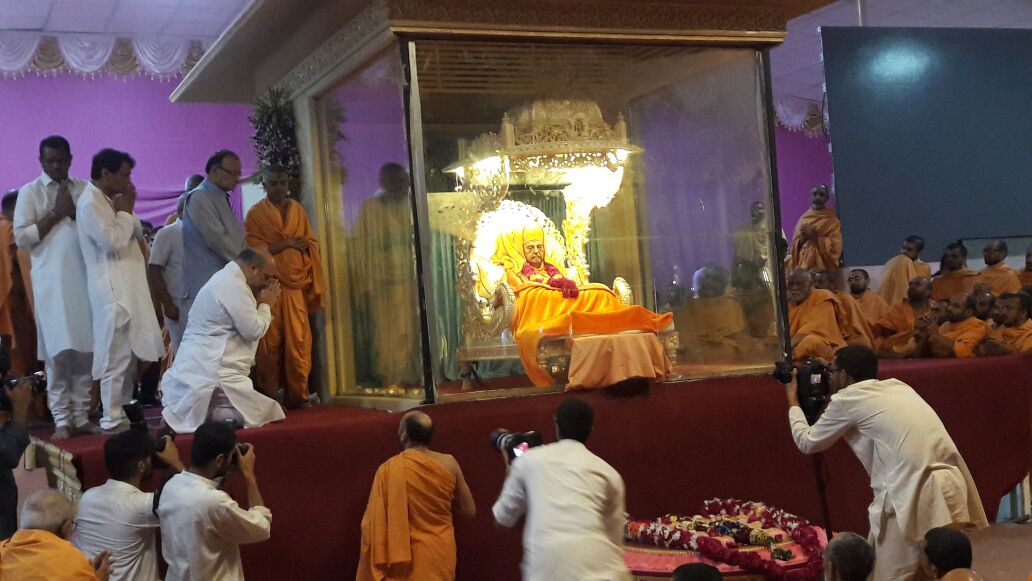 Mr Shah said that Pramukh Swami has made many temples and has done not only for any one sect but for the whole of the Sanatan Dharma.
Shah said, "he spoke less, but his actions were communicating it all. Through his Sanskar kendras the way he did task to spread Samskar, the way he liberated crores of people from the habit of consuming intoxicants, the way he uplifted the Sant system through his work without saying anything is commendable. Today he is not here but through the great institution he has created, he would continue to show path for many years to come."
Union Finance Minister Arun Jaitley who is also here for the last rites of the saint, said that the deeds of Swami Pramukh would become an example in the history of this time.
Both the leaders prayed for the peace of the departed holy soul.
The last rites of Swami Pramukh will be done this afternoon here.
DeshGujarat