11-km River drive West road at Sabarmati Riverfront named after Pramukh Swami
January 21, 2017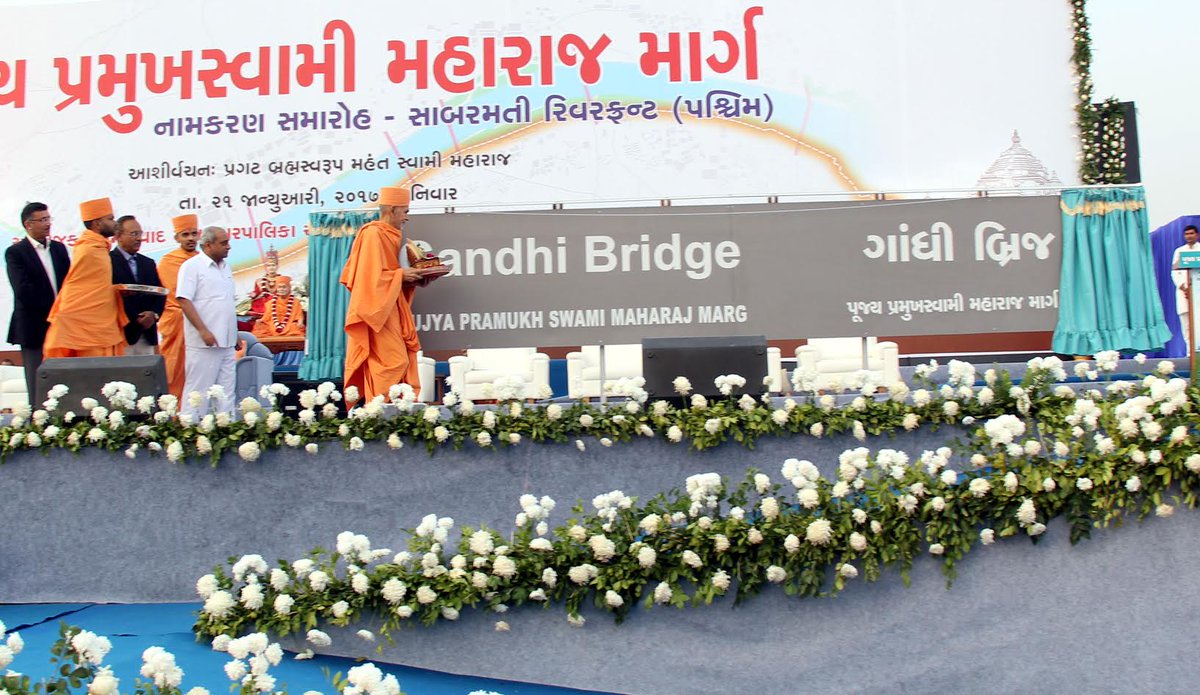 Ahmedabad: Newly created River drive road (West) at Sabarmati Riverfront in Ahmedabad has been formally named after Swaminarayan sect's Bochasanvasi Akshar Purushottam Sanstha(BAPS) branch head priest late Pramukh Swami who passed away last year.
Deputy Chief Minister and other ministers joined by Mahant Swami who succeeded Pramukh Swami were present in related function in Ahmedabad today.
11-km long riverdrive west has been created under Sabarmati Riverfront project. It runs parallel to Ashram road. It is used by all kinds of vehicles barring rickshaws and commercial vehicles that are banned. The road has at present two parks and a huge event ground along with one under construction building of Sabarmati Riverfront Development Corporation(SRFDC). There's vast open land otherwise which is going to witness huge development once auction of space is started. At present this vast open land is used by love birds and cricket playing youths. Lower promenade of riverfront west is also located here which is used by walkers and cycling lovers. The road is very much futuristic.
The government has earlier named a newly built auditorium and a flyover in Rajkot and Vadodara respectively after Pramukh Swami Maharaj.
DeshGujarat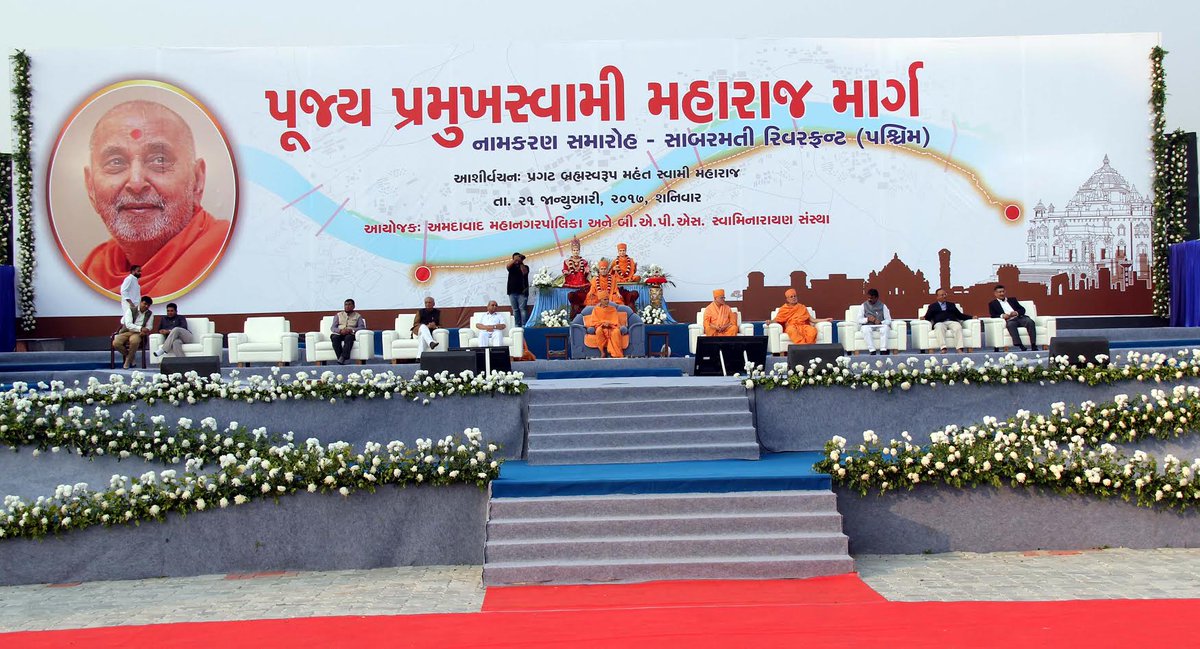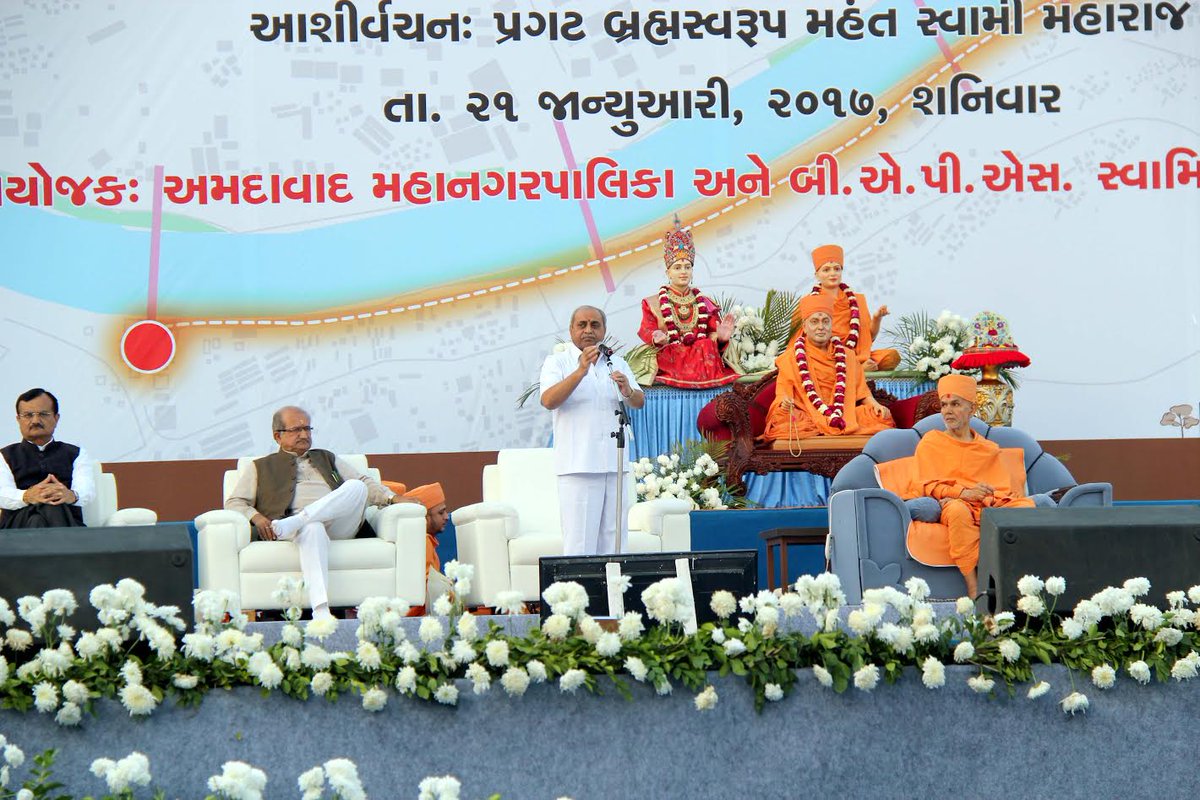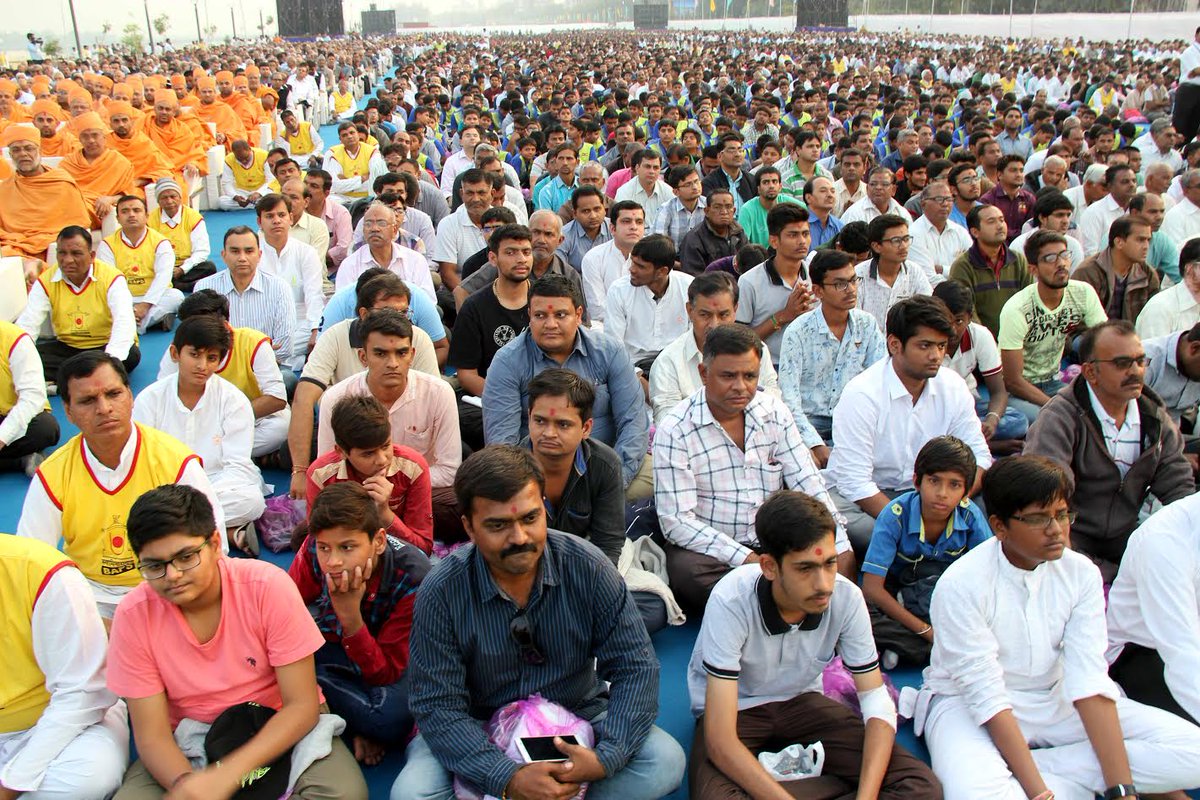 DeshGujarat