Speedy entry in the US as India formally joined an American initiative
June 28, 2017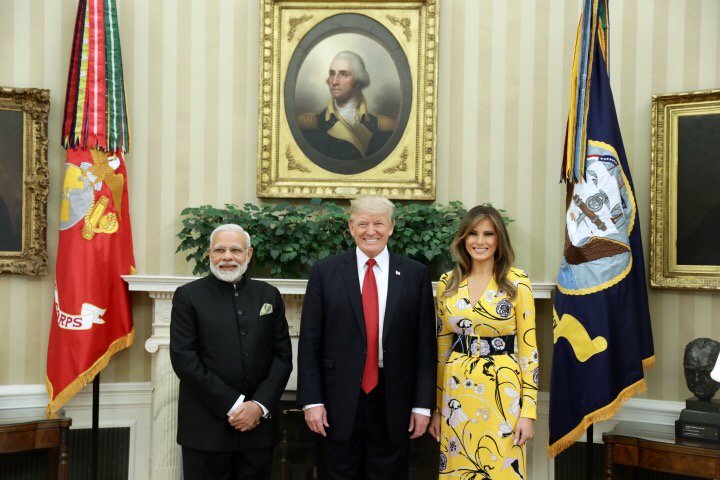 Washington: President Donald Trump welcomed India's entry into the International Expedited Traveller Initiative (Global Entry Programme), saying it would facilitate closer business and educational ties between the citizens of India and the US.
The India-US joint statement, issued after talks between Trump and Modi, said the US president lauded the entrepreneurship and innovation of Indians and IndianAmericans that have directly benefited both nations. Citizens of Switzerland and the UK too, are part of the programme India has now joined.
Global Entry is a US Customs and Border Protection (CBP) programme which allows expedited clearance for pre-approved, low-risk travellers upon arrival in the US.
On landing at select airports, programme members enter the US through automatic kiosks instead of queueing up to clear immigration by meeting an immigration officer.
Travellers must be preapproved for the Global Entry programme. All applicants undergo rigorous background check and inperson interview before enrolment, CBP says.