Somnath Trust gives Shravan gift to permanent employees, pay hike by upto Rs 11,000
July 04, 2017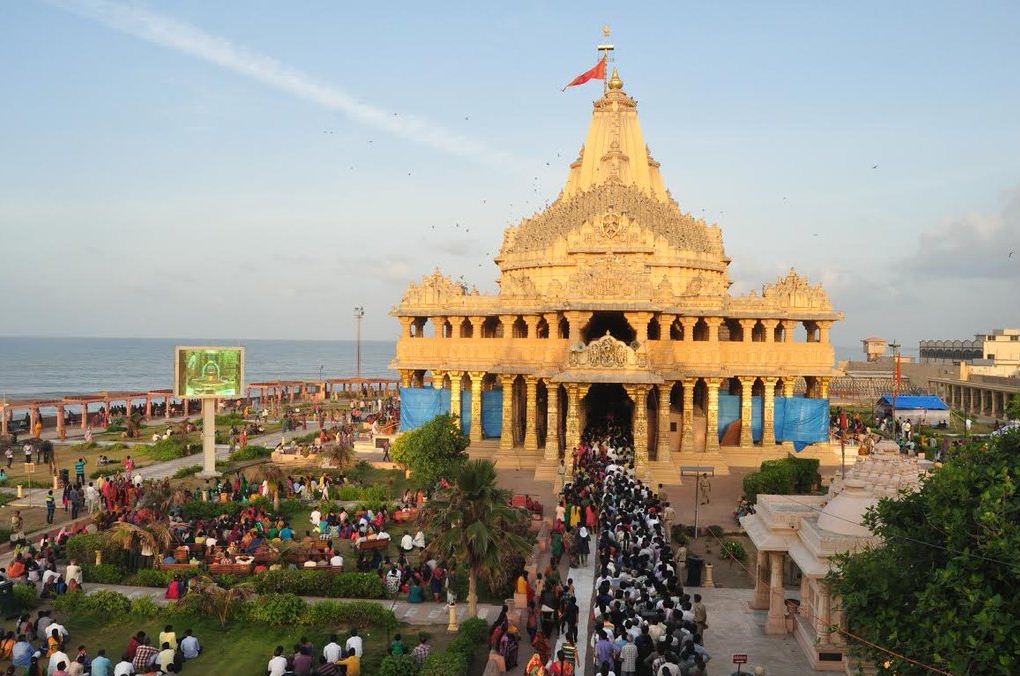 Somnath: In a gift of sorts to its over 130 permanent employees just before the holy month of Shravan, the Somnath temple trust has increased their salaries and has also agreed to their other long-standing demands.
AGM (Administration) of the trust Ashwinbhai Jani today said that the tri-annual wage settlement agreement between the temple trust and the union was signed in presence of Labour commissioner Junagadh yesterday. Trustee secretary P K Lahiri was also present along with representatives of the union.
The 139 employees (excluding higher officials and fixed pay employees) of the trust including the priests would see an increase in their salaries by a minimum of Rs 3500 and maximum of Rs 11000 which in percentage term would be over 40% for each class.
He said that the wage revision would be effective from the back date of April 1, 2017.
The historic temple situated on the coast of Arabian Sea in Gir-Somnath district of Gujarat , is deemed first among the 12 jyotirlinga temples of lord Shiva.
Lakhs of devotees from across the country and from various parts of the world throng it during the holy month of Shravan, which according to Guajrati calendar would start from July 24 this year and end on August 21.
DeshGujarat