Gondal BJP MLA Jayrajsinh gets life-term in year 2004 Nilesh Raiyani murder case
August 11, 2017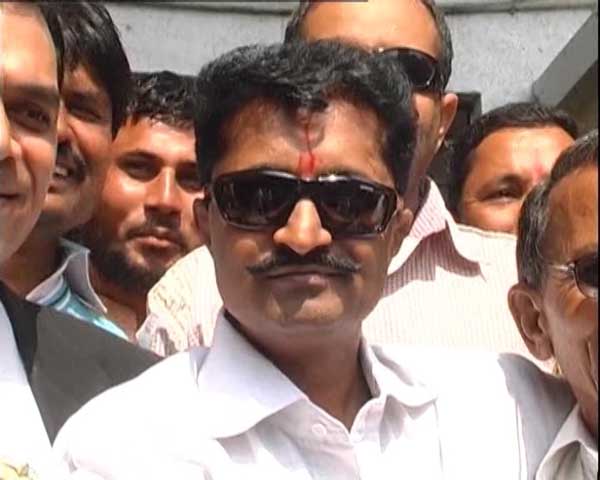 Ahmedabad: Gujarat High Court has awarded life sentence to ruling Bharatiya Janata Party(BJP) MLA Jayrajsinh Jadeja and two other accused Amarjitsinh Jadeja and Mahendrasinh alias Bhogatrana in year 2004 Nilesh Raiyani murder case. Reversing the Sessions Court order, the High Court has acquitted accused Samirkhan Pathan.
MLA from Gondal assembly seat in Rajkot district, Jadeja was acquitted with other accused by a fast-track court in this case in year 2010.Jadeja, along with 15 others, was chargesheeted for murder of Nilesh Raiyani allegedly over a land issue. Jadeja was also acquitted in Vinu Shinghala murder case also earlier.
Nilesh Mohan Raiyani from Vachhra village was murdered in 2004 in attack when he was passing through Jesing Kala Chowk area of Gondal on 8 February 2004 along with Jagdish Satodia and Ramji Marakna in his jeep. The assailants opened fire at the trio, killing Raiyani on the spot. While Satodiya sustained injuries in the attack, Markana escaped unhurt. Satodiya lodged a complaint against Jadeja and 15 others, including local BJP leader Jayanti Dhol and former under-19 cricketer Mahendrasinh Rana.
As per Forensic Science Laboratory(FSL) report, the bullet found from Nilesh Raiyani's body was from a pistol recovered from accused Samit Siraj Pathan. With ballistic report evidence, the local fast-track court had ordered life term to Samir Pathan with Rs 10,000 fine while relieving Jadeja and others from charges. The High Court has reversed the lower court order today.
The murder of Raiyani had a history behind it. It was the result of a bloody caste war going on in Gondal. Behind the bloodshed is the 35-acre estate of the erstwhile royal family of Gondal. Rajkot district Yuva Morcha president Vinu Singhala, who was also murdered, had wrested the land from Rana. Killing of Nilesh Raiyani on February 8 was also a part of the chain of the murder. Raiyani's murder was the third in the chain, before him a dismissed SRP constable Vikramsinh Rana was killed allegedly by Singhala and his men.
DeshGujarat