BJP to win Gujarat assembly elections with 144-152 of 182 seats: ABP News CSDS opinion poll
August 31, 2017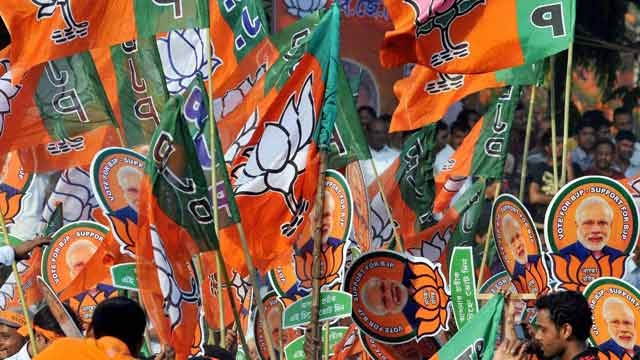 Ahmedabad: As per the survey by CSDS and ABP News, BJP will form its government again in Gujarat with 144 to 152 out of total 182 assembly seats while Congress will get 26 to 32 seats and others 3 to 7 seats.
The survey results were relayed today evening on ABP group channels according to which the present Chief Minister Vijay Rupani is preferable choice for the post of Chief Minister for 24% while Narendra Modi is choice of 7% folloed by Anandiben Patel at 5% and Congress state president Bharatsinh Solanki at 2%.
ABP News has on the basis of its sample survey also predicted 59% votes in favor of BJP in upcoming Gujarat elections.

Gujarat elections are likely to be declared in the second week of October by the Election Commission of India. Polling is likely to take place in the month of December this year. Congress had in year 2012 elections won 61 seats. However due to defeats in various by-polls and due to resignations of other MLAs the present strength is down to 43. BJP had won 115 seats in the last assembly polls, however at present its mark is 121.
Survey was done during 9-16 August in 50 assembly seats in sample size of 4090 votes.