Rupani announces zero per cent interest on farm loans, a benefit worth Rs 700 crore
October 16, 2017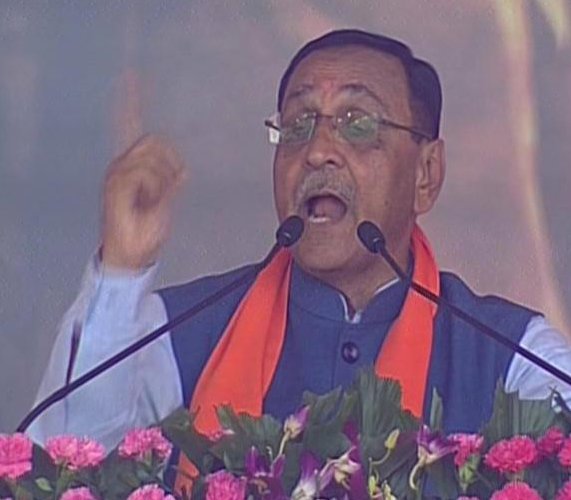 By Mayank Shah, Gandhinagar: Gujarat Chief Minister Vijay Rupani while speaking at Gujarat Gaurav Mahasammelan at Bhat near Gandhinagar today announced zero per cent interest on farm loan of Rs 3 lakh.
Rupani said the decision will benefit 25 lakh farmers. He said state exchequer will have Rs 700 crore additional burden due to this decision.
Rupani said: There's 7% interest on effective on Rs 3 lakh farm loan. The Government of Gujarat and the Government of India each pays 3% interest on behalf of farmers which comes to total 6%. Effective payable interest rate for farmers at present is therefore 1% in Gujarat. Now even this 1% interest will be paid by the State government.
Addressing same function, BJP president Amit Shah said farmers in Gujarat were paying 16% interest on farm loans under Congress governments in Gujarat. Then Chief Minister Narendra Modi brought interest rate down to 1%. Now Vijay Rupani has further brought it down to zero per cent. Congress should answer, in which state it has offered zero per cent interest to farmers. They should not name Punjab in reply because there Akalis had did it, not Congress.
DeshGujarat