Congress announcements after meeting with Patidar quota agitation leaders
October 30, 2017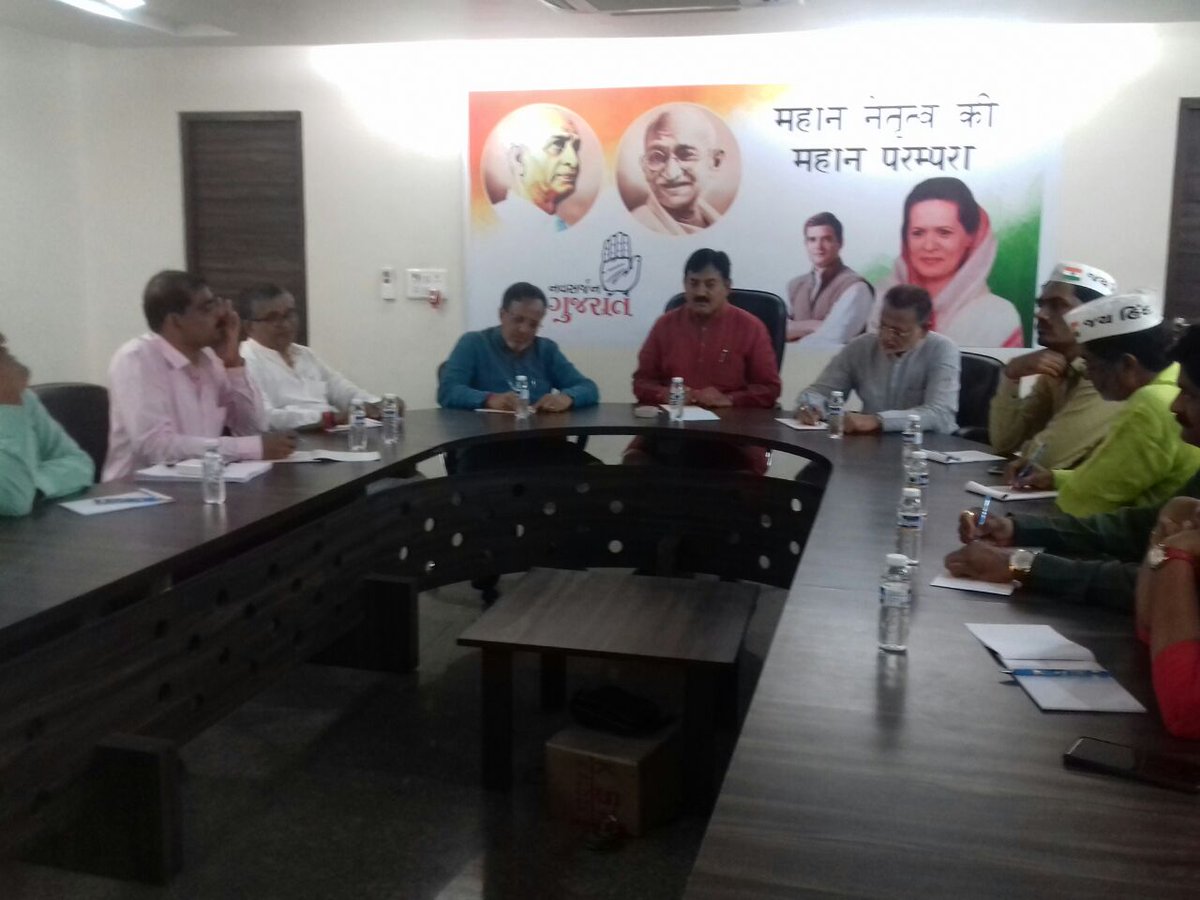 Ahmedabad: After the meeting with Patidar quota agitation leaders today at State party headquarters here, Congress leader Siddharth Patel made several announcements:
– All cases filed against Patidar agitators in connection with OBC quota stir including the cases pertaining to sedition and other serious charges will be withdrawn by Congress party if elected to power in Gujarat.
– Special Investigation Team(SIT) will be formed to probe into alleged atrocities against Patidar agitators during quota stir. Responsible officers will be appointed to conduct this probe and those found guilty will be given appropriate punishment.
– A commission will be formed with constitutional status and Rs 2,000 crore fund allocated to it for education, skill development and self employment to unreserved segment of society including Patidars community.
– If elected to power, the Congress government in Gujarat will extend Rs 35 lakh financial assistance to family of those who died in the course of Patidar quota stir. This assistance will be given not just to Patidar community victims, but to all victims who died in violence during agitation. Moreover one dependent of each victim will be given government job as per his/her eligibility.
– About the main demand of reservation through constitutional way, the Congress party would consult constitutional experts and lawyers who have knowledge and experience to deal with such cases/issues. There has been one meeting with Patidar agitators in the past, today's was the second meeting. The third meeting will discuss constitutional way to award reservation quota to Patidar community in Gujarat.
State Congress president Bharatsinh Solanki rejected BJP charges that today's meeting was a fixed match between Congress and Hardik Patel. Solanki said if this was a fixed match it would not last for so long time. Solanki added that Hardik Patel and his team today announced that they were neither in support of Congress nor against the Congress. Solanki said the SIT formed by Gujarat government heard selective cases, while one that shall come up under Congress government will cover all cases. Solanki said the State government has withdrawn cases against Patidars selectively, but the Congress government will withdraw all cases.