GST equally implemented in all states, If so concerned why Rahul visits only poll-bound Gujarat: Nitin Patel
November 08, 2017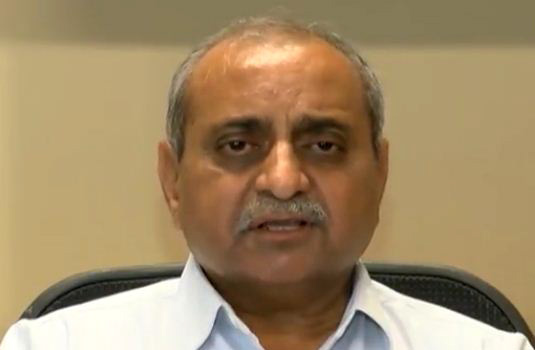 Patan: Deputy CM cum Finance Minister and senior BJP leader Nitin Patel today said that if Congress Vice President Rahul Gandhi was so concerned about the so-called poor plight of businessmen owing to GST why was he only meeting them in Gujarat and not in other parts of the country where the tax regime was equally implemented.
Talking to newsmen here Patel said that he wanted to know as to why Rahul was meeting the businessmen in poll bound Gujarat alone while the GST was equally in force across India.
'If according to Congress GST has caused problems for businessmen it must have been the case with businessmen in other states also as the tax regime was similar everywhere. But why Rahul is meeting them in poll bound Gujarat and has sudden heightened concern for them in the state only at the time of election,' Patel said.
Notably Congress has made GST and demonetization one of its main poll plank in the state going for assembly election in December this year. Former PM Manmohan Singh, ex-Finance Minister P Chidambaram and he himself have addressed several sessions for business community and raised this issue. Rahul was visiting Surat again today to meet the local traders on this issue. Congress was hoping to gain from the issue and alleged anger in the community on the said poor implementation of the tax regime.
Earlier, Union Minister Piyush Goyal also hit out at Rahul on the issue saying that he was only concerned about the rich class and seemingly pained at the high tax and cess imposed on them by the Modi government. He has no concern for poor whom the GST and demonetization have benefited,' he alleged during a PC in Ahmedabad.
DeshGujarat