Not adamant on OBC quota: PAAS ahead of meeting with Sibal
November 08, 2017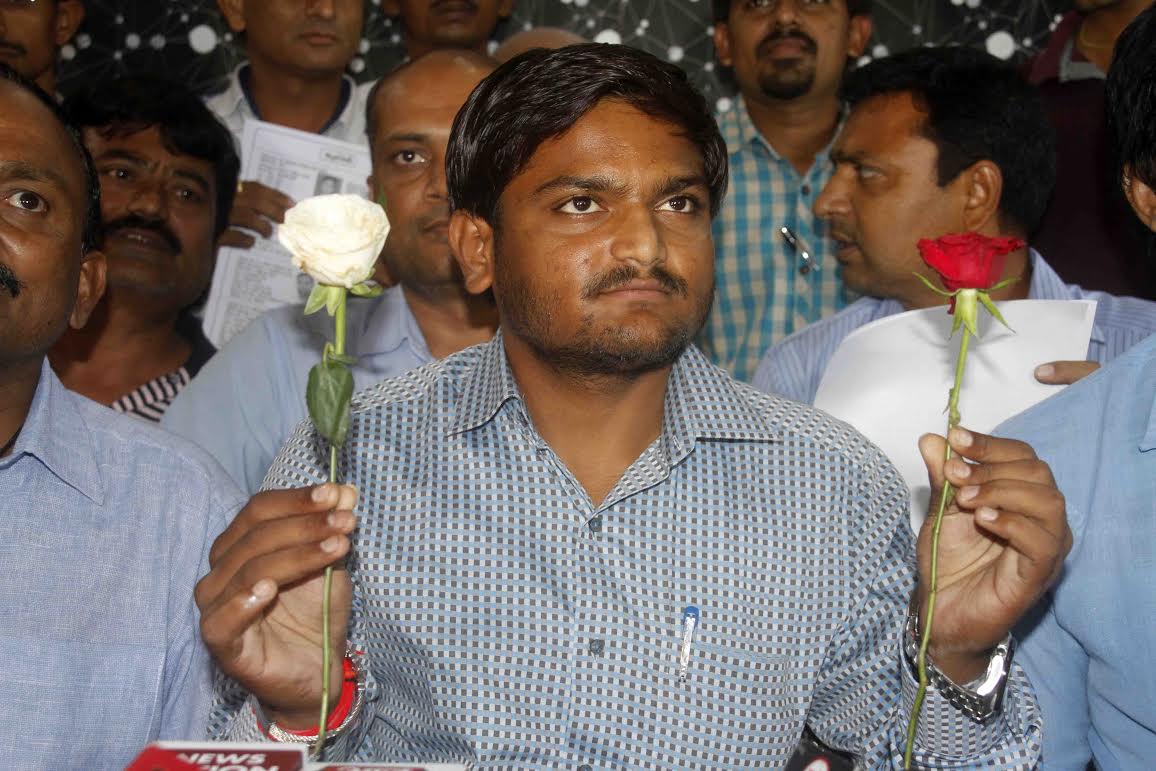 Ahmedabad:
PAAS convener Dinesh Bambhania who was leading the 13 member core committee of the outfit during its talks with Congress leader and former union minister Kapil Sibal on the issue of reservation to Patidar community here tonight, said that his outfit was not adamant on OBC quota.
After a meeting of the core committee at his farmhouse in Sargasan near Gandhinagar before the meeting with Sibal, Bambhania said that PAAS wanted reservation in a constitutional manner. It was not adamant on OBC quota.
'We are ready to discuss the quota on economic grounds ie EBC provided it was done in a constitutional manner,' he said.
He also informed that PAAS leader Hardik Patel would not participate in the meeting with Sibal.
Bambhania said that apart from him other members of PAAS core committee Alpesh Kathiriya, Lalit vasoya, Manoj Panara, Dilip Sabva, Kirit patel, Nirav Patel, Amit Patel, Atul patel, Harshad Patel, Prashant Patel, Geeta patel and Dharmesh Patel would participate in the meeting.
Notably on October 30, 9 member PAAS core committee had participated in first round of talks with Congress led by its state president Bharatsinh Solanki.
BJP had termed it a fixed meeting. PAAS and Congress had claimed to have reached consensus on three of the four issues and decided to hold another round of meeting on quota issue. Sibal had prepared a report on quota and handed it over to Congress high command. It is understood that Congress had agreed to give EBC quota, a stand which it has already made public.
BJP which has already made provision for 10% EBC quota (now in legal dispute) had intensified its attack on Hardik saying he was a Congress agent and misguided the Patidar community for long for his personal gains.
Congress had earlier said that it would give 20% EBC quota if voted to power. If Hardik accepts this offer he would face internal opposition.
DeshGujarat