Rahul Gandhi and Ahmed Patel's names in register of non-Hindus visiting Somnath temple
November 29, 2017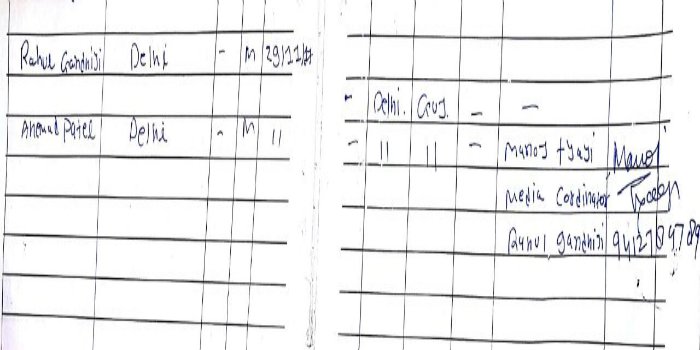 Somnath: Entry of Rahul Gandhi's name in register for non-Hindus visiting Somnath temple maintained by Shri Somnath Trust has triggered a big question today afternoon – is Rahul Gandhi Hindu or not? If he is not Hindu, which faith does he follow? Is the entry of his name in non-Hindu register is goof up by his staff or not?
In June 2015, Shri Somnath Trust had made a rule that any non-Hindu entering Somnath temple will need to declare it in a register and he/she will be allowed to visit the temple with security person from Shri Somnath Trust accompanying him/her. Shri Somnath Trust has in this connection put a sign board outside the entry point of Shri Somnath Mandir issuing instruction that non-Hindus will need to take permission for darshan at Mandir.
Ahead of visit by Rahul Gandhi, his name as well as Ahmed Patel's name were mentioned in a register for non-Hindus by Rahul's media coordinator Manoj Tyagi, copy of which is now with media.
'The names of both Rahul Gandhi and Ahmed Patel have been entered in the non-Hindu Register. Manoj Tyagi, media coordinator of Rahul Gandhi had made the entry. As per rule, it was compulsory to make such entry at the security point close to entry gate for all the non-Hindu entrants,' said PRO Somnath Temple Trust Dhruvbhai Joshi.
Somnath Trust's PK Lehri said,' I am in Ahmedabad but my staff has informed me that Rahul Gandhi's media coordinator had written his name in register maintained for non-Hindus. If any clarification needs to be made, it should come from Rahul's media coordinator and not Shri Somnath Trust. The issue of maintaining register is pertaining to security. Somnat temple has 'z' category security cover.'
Lehri added that
Rahul is son of Christian mother. His father was son of Hindu mother and Parsi father.
It's worth noting that Rajya Sabha MP Subramanian Swamy has time and again claimed that Rahul follows Christian faith.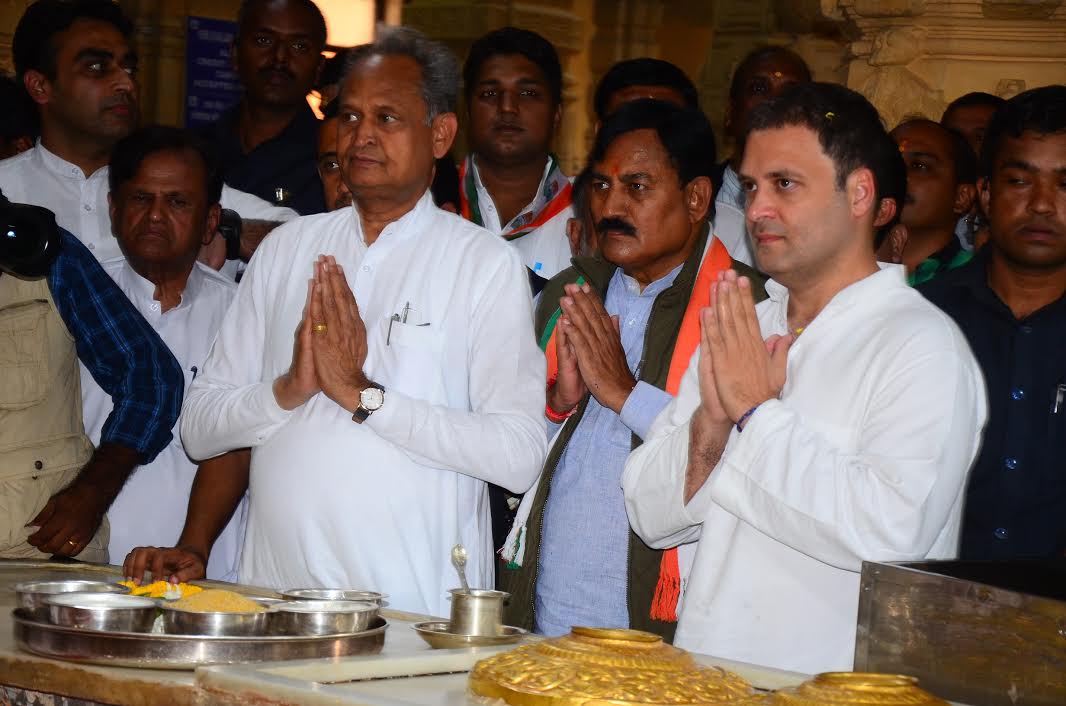 DeshGujarat