Ahmedabad Crime Branch nabs notorious Bhajanlal Bishnoi gang after daring chase and firings, two cops injured
January 11, 2018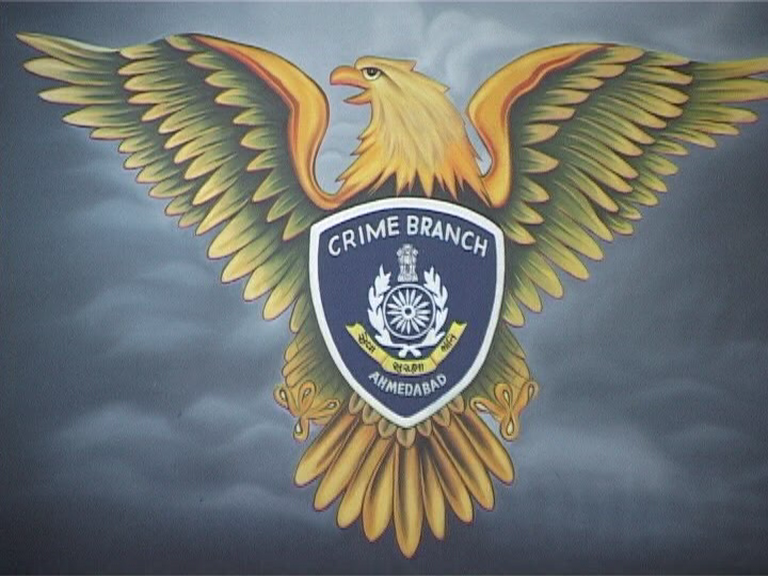 Ahmedabad: City police crime branch fired three rounds in daring chase last night to nab a notorious gang involved in vehicle theft.
The crime branch had detected 13 cases of vehicle theft and recovered the vehicles recently. DCP Dipen Bhadran and Rajdipsinh Jhala were collecting details and found Sanchor – Rajasthan based Bhajanlal Bishnoi gang's involvement in these crimes. It was learnt that Bhajanlal had formed a big gang of over 100 persons of Rajasthan for vehicle theft in and around Ahmedabad.
Last night when Bhajanlal gang was coming towards Ahmedabad in fast moving vehicles with duplicate keys and tools in order to commit another crime of car theft, crime branch team based on information it had received rushed to nab them. Bishnoi gans is very aggressive and they keep fire arms. It was not easy to nab them using police vehicle. The crime branch team therefore used private vehicle in this operation.
The team was guided by Dipen Bhadran and Rajdipsinh Jhala. It was led by city crime branch police inspector JN Chavda and KG Chaudhary. The white scorpio car of Bishnoi gang was stopped at around 2.00 am near Mahesana. When asked to stop, Bishnoi gang's Bhajanlal alerted his gang member by shouting 'police police'. They rolled up window glass of car and tried to reverse it. Police men tried to hold the door of their car and suffered injury. Even toll booth employee suffered injury when he tried to stop the car of Bishnoi gang. Police team chased Bishnoi gang's car upto a road-end in Amipura village.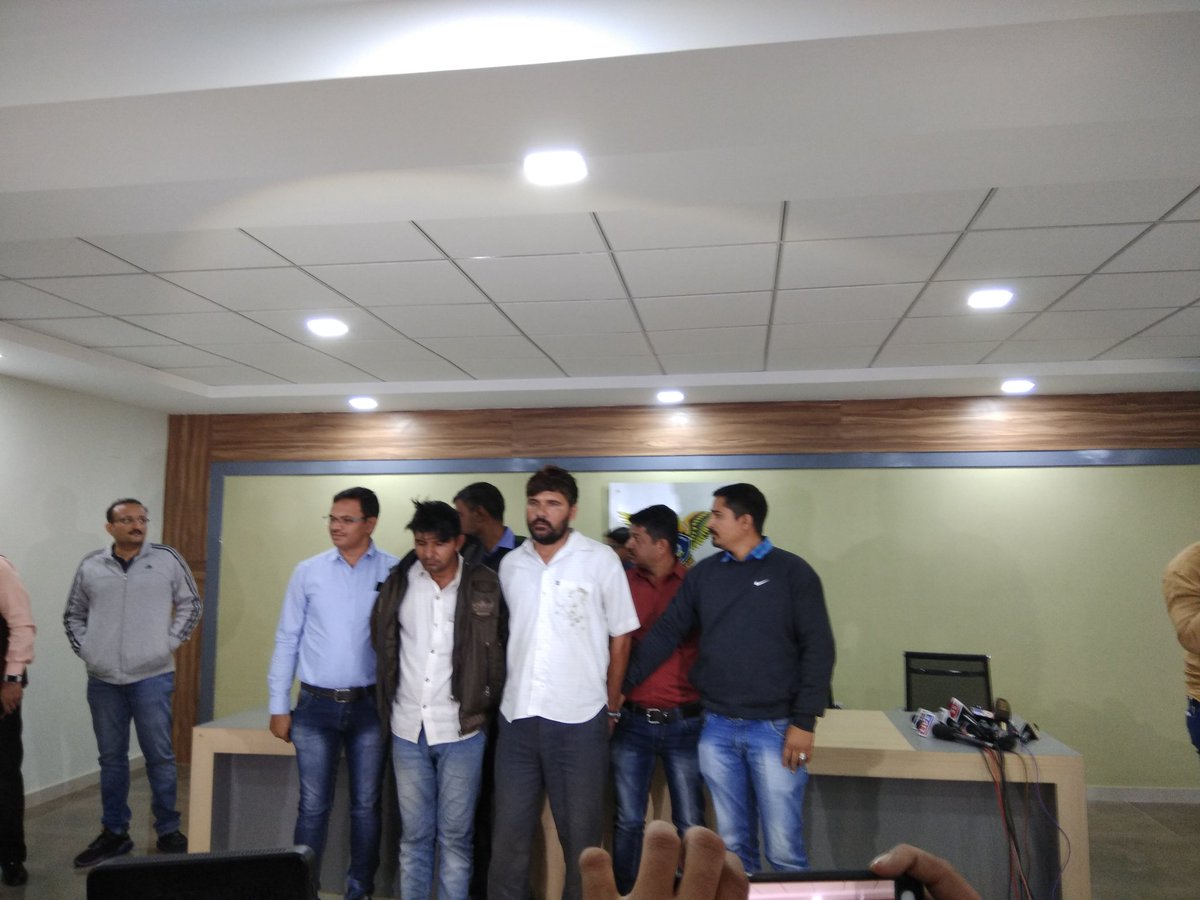 The gang fired two rounds through their desi pistol but none police man was injured. On the other hand, police fired three round in which one gang member Naresh Ramlal was injured and later arrested. Two accused Narayan Bishnoi and Rugnath Bishnoi were nabbed on the spot. One Naresh Ramlal was injured in police firing. A bullet had passed through his arm. He was given medical treatment. Due to alert announced for Banaskantha, Mahesana and Gandhinagar district police, one Bhajanlal Bishnoi, mastermind of series of car theft crimes was nabbed at Deesa. Other gang members including Prakash Ramlal Jat are yet to be nabbed.
Police has decided to recommend gallantry medal for PI JN Chavda who led the operation. Both Chavda and another cop Sanjaybhai who was driving the vehicle are being treated for injuries. A toll booth employee was also helpful in this operation and he will be rewarded.
Police is expecting to detect at least 10-15 cases by nabbing this gang. KG Chaudhary of city crime branch is complainant in this case. One accused Raghunath Bishnoi was wanted in crime in Sola police station area of Ahmedabad.
The gang would get vehicle registration record of scrapped car. They woud also get engine number and chasis number of same. The would then remove original chassis and engine number of stolen car through lathe machine and replace it with scrapped car's details before selling stolen car as genuine car.
DeshGujarat