Bajrang Dal activists nabbed for trying to chase-away love birds on Sabarmati riverfront
February 14, 2018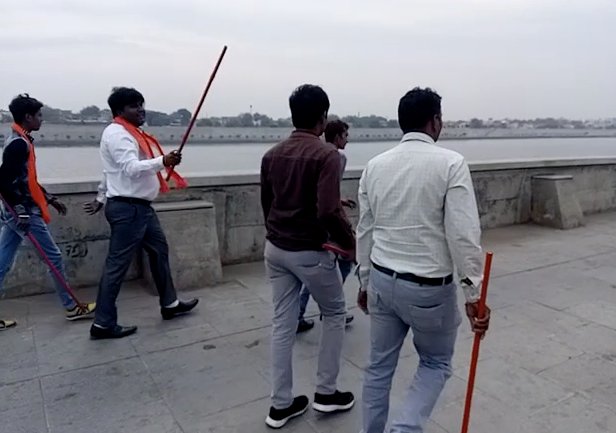 Ahmedabad:
Over 14 activists of VHP/Bajrang Dal were nabbed by police today when they were allegedly trying to chase-away love-birds from Sabarmati riverfront here on Valentine day.
A police officer said that more than 14 such activists have been arrested.
'We had information that they would try to create a scene at the riverfront and some other places. We saw them chasing young couples seating on the riverfront and nabbed them,' he informed.
'No one can be allowed to take the law in one's hand,' he added.
DeshGujarat