China's Ambassador in India meets Gujarat CM
April 02, 2018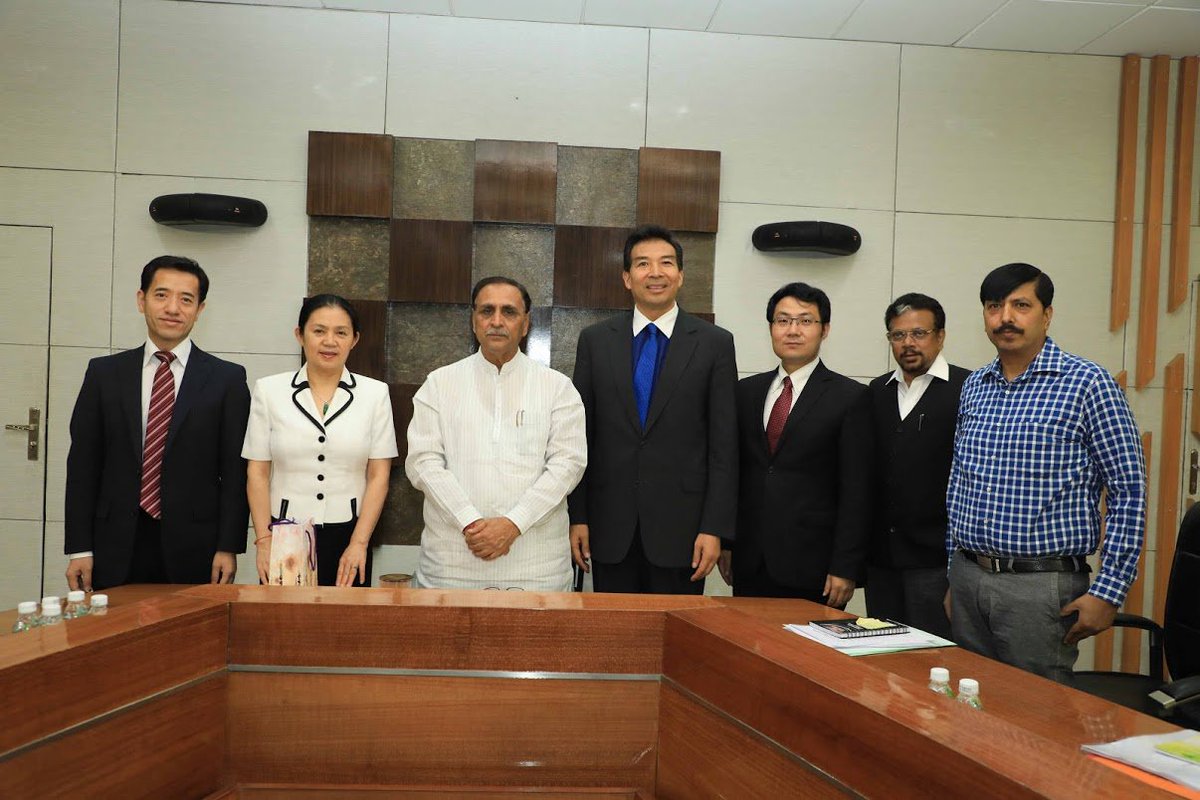 Gandhingar:
China's Ambassador to India Luo Zhaohui, on his first visit to Gujarat in his official capacity today had a meeting with Gujarat CM Vijay Rupani here.
The official release issued by the state government after the meeting termed it a 'courtesy visit.
During the meeting which lasted over 30 minutes Rupani briefed him about the industrial development and infrastructure facilities in the state along with the international projects such as smart cities, SIR Dholera, GIFT City etc.
The ambassador thanked Rupani for the co-operation by the state government to various Chinese companies and industries operating in Gujarat. He also extended an invitation to him to visit China.
Rupani on the other hand invited him for the upcoming Vibrant Gujarat Global Summit-2019 which was accepted by Mr. Zhaohui who informed that a high level delegation from his country would participate in the event.
Chief Principal Secretary to the CM K. Kailashnathan, Principal Secretary M.K
Das, and Industries Commissioner Mrs. Mamta Verma were present during the meeting.
DeshGujarat