Mastercard opens 65,000 sq ft, 700-staff expanded Technology Centre in Vadodara
April 12, 2018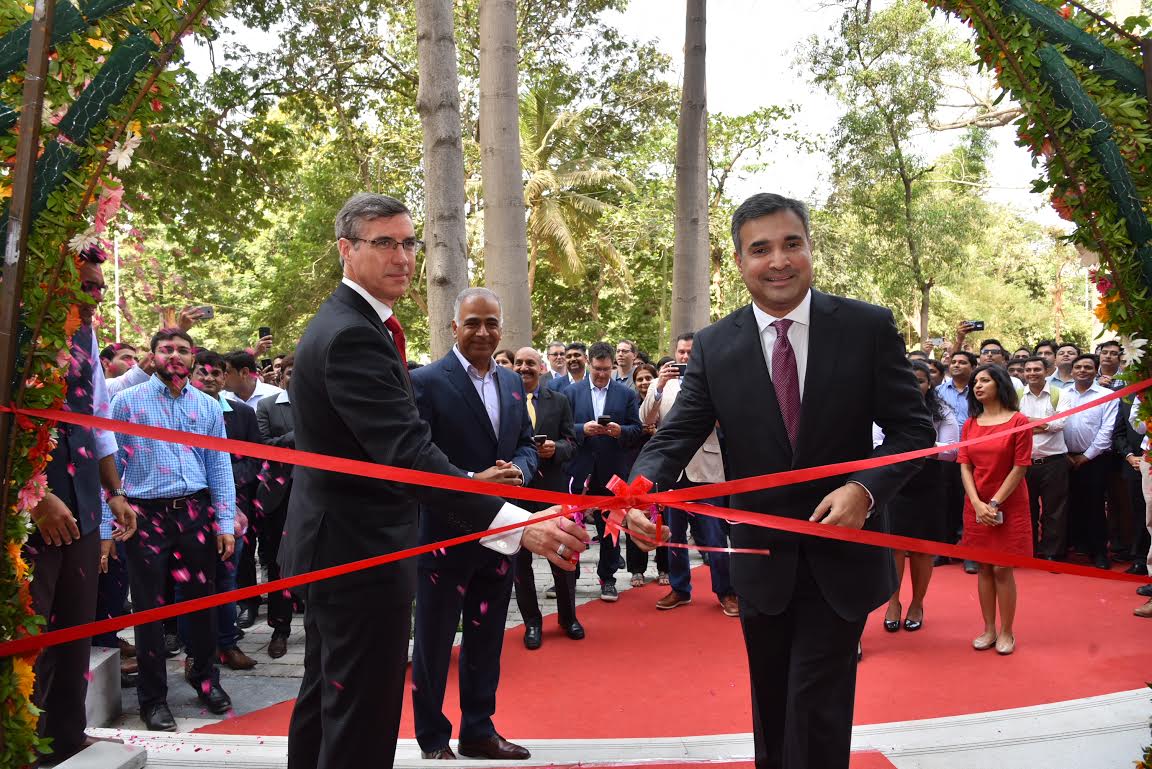 Vadodara:Mastercard today opened an expanded Technology Centre in Vadodara. Spread across 65,000 square feet, the new campus will serve as a natural collaboration centre for more than 700 employees.
Commenting on the occasion, Ari Sarker, co-president, Asia Pacific, Mastercard said, "The expansion of our Technology Centre in Vadodara isan extension of our undertaking to drive the next level of growth and support the government's agenda to shape a digital future and less-cash society in the market."
Mastercard's Vadodara Centre is part of the company's vision to build a world beyond cash in India and beyond. Over the past few years, it has contributed to the "Make in India" and "Digital India" campaigns. In 2017, Mastercard collaborated with the Indian government to launch Bharat QR, an application that provides local, small and medium enterprises with a low-cost way to accept digital payments from any type of mobile phone.
"Everyday, our teams are working relentlessly to deliver real-world technology that breaks down barriers and makes people's everyday lives easier, more efficient and secure," said Ed McLaughlin, president, Operations and Technology, Mastercard. "That's what makes this office so important. Our Vadodara team is crucial to thenext generation digital services and solutions Mastercard will implement across the world."
DeshGujarat