No respite from cash-crunch, dried-up ATMs with no-cash tags worsen situation
April 16, 2018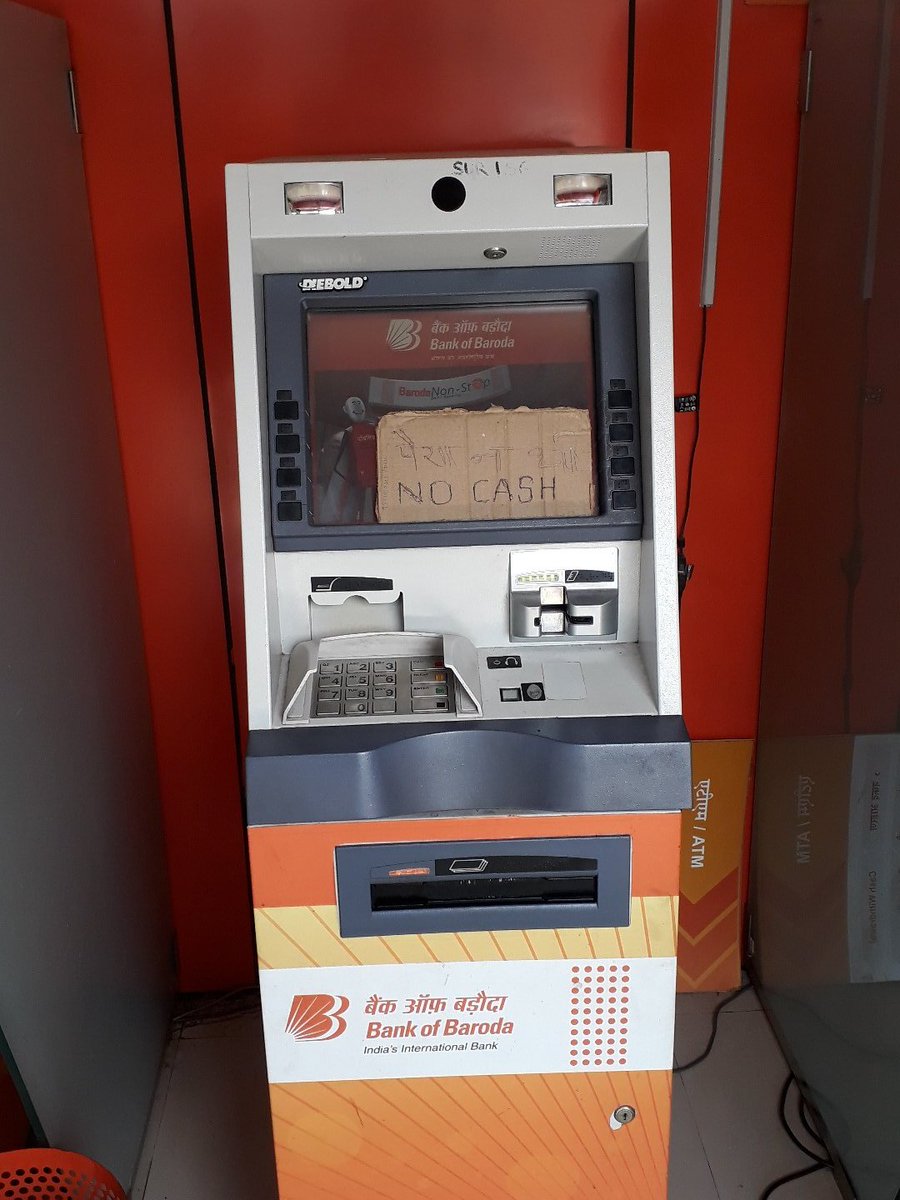 Ahmedabad/Vadodara/Patan/Surat:
People in large parts of Gujarat were suffering the heat of cash-crunch for the past over a week even as most of the ATMs in not only the districts of worst affected North Gujarat but in cities like Vadodara, Ahmedabad and Surat had also gone dry.
The cash-crunch owing to which many of the banks have put withdrawal limits in place was said to be due to the reduced inflow from the RBI.
People in Aravalli, Sabarkantha, Patan, Mahesana, Banaskantha, Vadodara, Ahmedabad, Surat and some other districts were seen running from ATM to ATM in the hope of getting some hard-required cash.
One of such persons who needed some cash urgently for a wedding ceremony in the family in Vadodara, Jayesh Bhatt today said that he had traveled several kms in search of an operational ATM since Friday evening. Today on Monday, instead of going office he reached the main branch of Bank of Baroda in Sayajiganj area of the city in the hope that the ATMs there would be working but in vain.
'Most of the ATMs have notice of no-cash over them. We feel like it was another phase of 'Notebandi',' he said.
A bank official in worst affected Mahesana district said that the cash inflow from RBI has reduced heavily. 'We are unable to pay even moderate amounts to our valued customers. The situation has become more panicky owing to the ongoing marriage season. People are desperate for cash. ATMs are empty and we see heavy rush in branches. But we hope the situation to be somewhat eased-up this week,' he said.
Notably, several states were also facing such cash-crunch owing to reduced remittance from the RBI.
The cash crunch which initially looked more prevalent in co-operative banks has now taken even the nationalized banks and bigger private banks in its grip equally severely.
DeshGujarat