Gujarat Health Minister announces pilot project for health checkup of senior citizens at door step in Gandhinagar
May 16, 2018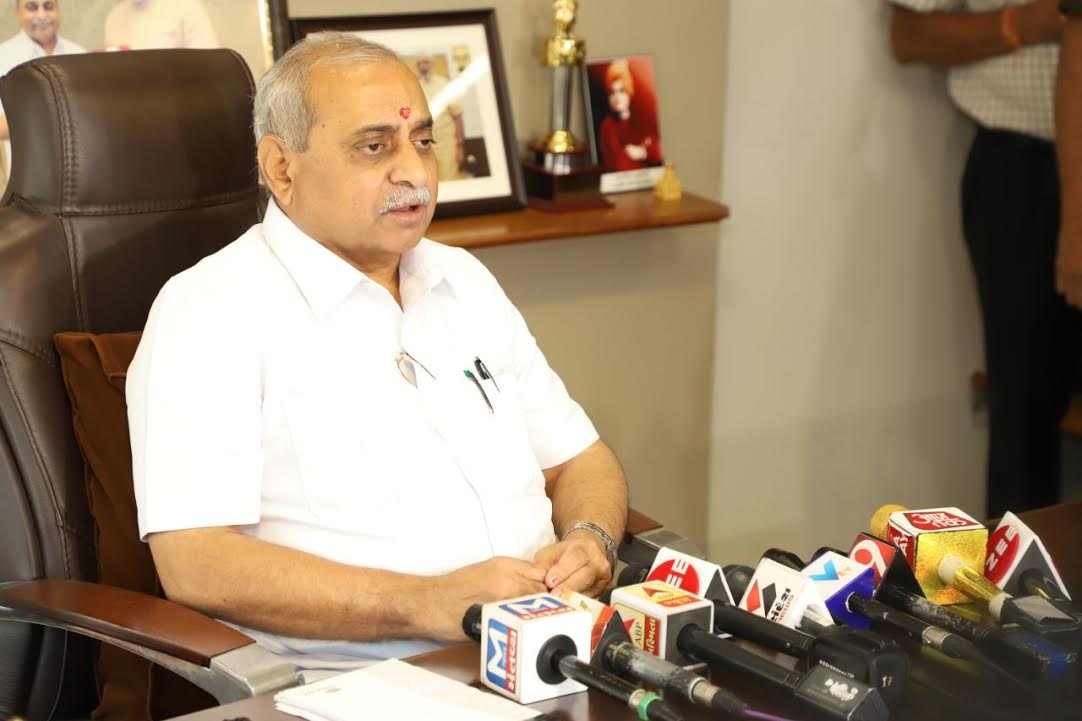 Gandhinagar: Gujarat government today announced pilot project of health checkup/treatment of senior citizens at their door-step. The pilot project will be launched in Gandhinagar Municipal Corporation area. Senior citizens above 69-year age will be covered under this scheme. Those who wish to take benefit of the scheme will need to pay Rs 1,000 token fee annually and fill prescribed form.
Under this project, a team of doctor, staff nurse and attendant will visit the senior citizens once in a fortnight and do check-up, offer necessary treatment and provide guidance. In emergency situations, the visits will be paid whenever needed. Each visit will attract Rs 200 token charge.
The visiting team will have BP measurement machine, ECG machine, Inhaler, weight measurement scale, medicines etc during the visits.
Beneficiaries will get card/booklet in which medical history will be noted down by visiting team.
The registration process will take place at Civil hospital in Gandhinagar. Applicant will need to submit self attested certificate of age, residential proof, identity proof etc documents.
DeshGujarat