Work for widening/strengthening of section of Dandi Heritage route kicks off
June 10, 2018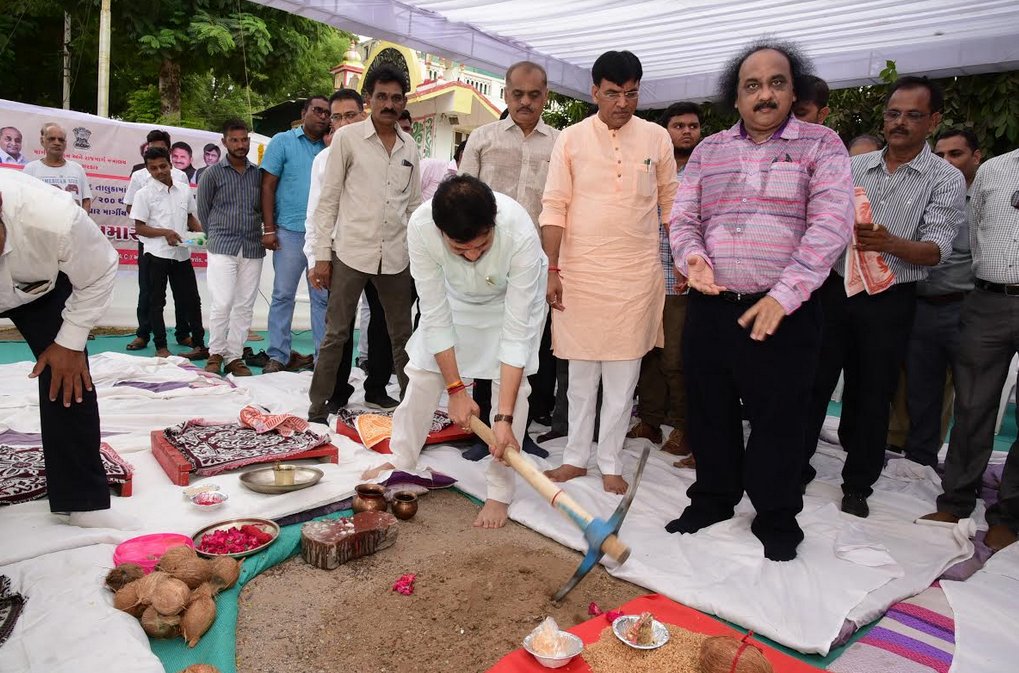 Nadiad (Gujarat):
Union Minister of State for Road Transport and Highways, Shipping, Chemicals and Fertilizers Mansukh Mandaviya today performed the formal ground breaking for widening and strengthening of Nadiad-Bhumel section on the Dandi Heritage route here.
The work would incur a cost of around Rs 26 crore.
Mandaviya on the occasion said that the former PM Manmohan Singh ji had announced the development of Dandi Heritage route in 2005 but till 2014 only the resurfacing of the route was done without any widening or strengthening. The development of the heritage route was not done in reality. The current Modi government has taken up the work of four laning of the route which would keep the memory of the histori incident of Dandi-kooch, which gave a call for freedom for India, in the minds of people for long years.
'The preparation of DPR of the work for the route in two phases was in last stages. The ministry of culture would set-up information cum exhibition centers at all the places on the route where Gandhiji had organized night-meetings and stayed. This will attract the tourists; both domestic as well as foreigners. It will also be an important place in heritage tourism,' he said.
Talking about the development of road network in the country by the Modi government, the minister said that the government was putting special emphasis on construction of highways. 'From the independence to 2014 a total of 92000 km of national highway was constructed while during the 4 years of Modi government another 35000 km of such roads have been constructed and the work for another 53500 km of highways was on. During the earlier UPA government only 11 km of highway was constructed in day while today it has gone up to 28 km,' he said.
'So far as Gujarat is concerned of the total 5054 km of NH in the state 1093 km has been constructed after April 2014. 'In the state currently 38 NH projects with an estimated cost of Rs 14488 crores are on while in principal approval for another 2184 km of NH with an estimated cost of around Rs 25000 crores has also been given,' the Minister informed.
DeshGujarat