Reduced prices of petrol, diesel likely to be implemented from midnight tonight: DyCM Nitin Patel
October 04, 2018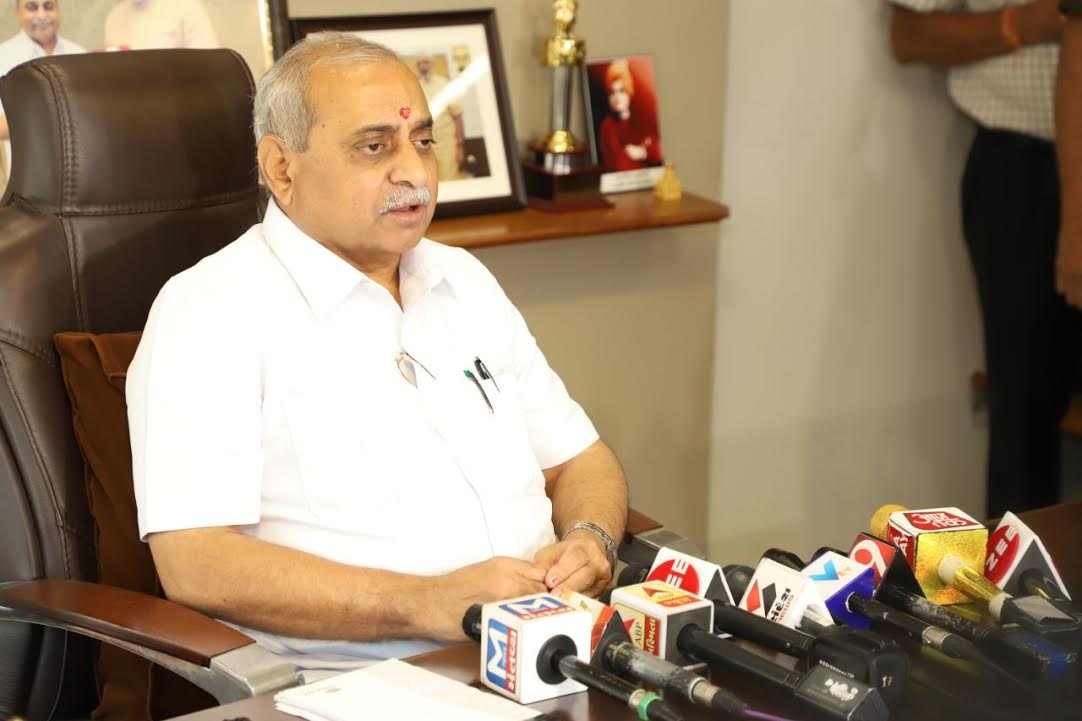 Gandhinagar: Deputy Chief Minister cum Finance Minister Nitin Patel today said that the new reduced rates of petrol and diesel in Gujarat at a price cheaper by Rs 5 a liter would most likely be implemented from midnight tonight.
Talking to newsmen here Patel said that the Gujarat government has accepted the appeal of the center to reduce the prices by Rs 2.50 per liter and for that an adjustment in the current VAT prices on the two items levied by the state government would be made.
'Following it and other formalities with the petroleum companies the new reduced rates would most likely be implemented from mid night tonight and if it could not somehow happen then latest by tomorrow morning,' he said.
The DyCM said that the Modi government has given the relief despite continuous increase in the international prices of crude oil. 'So far as Gujarat is concerned, we had also reduced the VAT on petrol and diesel by 4% last year taking it down to 20% which was lowest among all the states. This had caused a reduction in the tax revenue by around Rs 2000 crore and the current decrease in prices is also likely to further reduce it by Rs 1800 crore to 2000 crore,' he said.
He also said that it was somewhat startling that despite the rise in price of petrol and diesel its consumption has also increased in Gujarat.
Notably, Soon after the announcement of reduction in petrol and diesel prices by Union Finance minister Arun Jaitley and his appeal to the states to do a similar cut, Gujarat Chief Minister also announced to reduce it by Rs 2.50 per liter giving a total relief of Rs 5 per liter on it.
Rupani in his tweet informed it. His tweet said, 'Finance Minister Sh @arunjaitley Ji has announced Rs.2.5 cuts in petrol & diesel prices, reciprocating positively to FM's announcement, the Govt Of Gujarat has also decided to reduce Rs.2.50 on both petrol & diesel. Thus petrol & diesel wd be Rs. 5 cheaper in the State of Gujarat." However there was no clarity on the time of implementation.
DeshGujarat