When thousands of people formed image of Goddess Ambika through oil lamps in garba ground
October 18, 2018
Gandhinagar: Gandhinagar Cultural Forum celebrated Aatham – the eighth day of Navratri in its traditional way with more than twenty thousand devoted people performed Maha Aarti today.
Gandhinagar Cultural Forum is one of the largest Garba organizers in Gujarat where people from all over India and even in some instance from countries like USA and Australia come every year to participate in the longest dance of the world.
Maha Aarti is the unique feature of the Cultural Forum Navratri. Everyone present hold a lamp and performs Aarti. This year the formation of Almighty Goddess Ambika was realized on grounds with the help of more than 25000 lamps.
High Excellency Dr. O. P. Kohli sir and a host of dignitaries, guests, government officers, sponsors and invitees also participated in this unique maha aarti.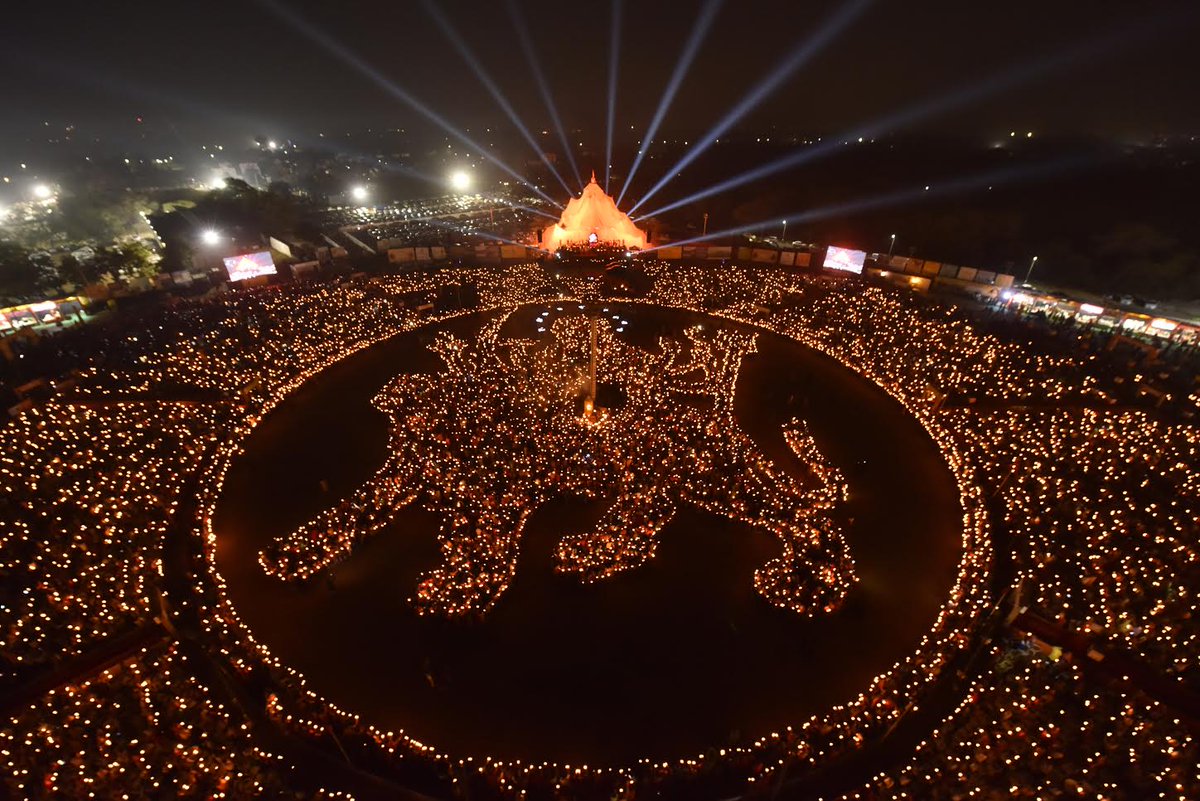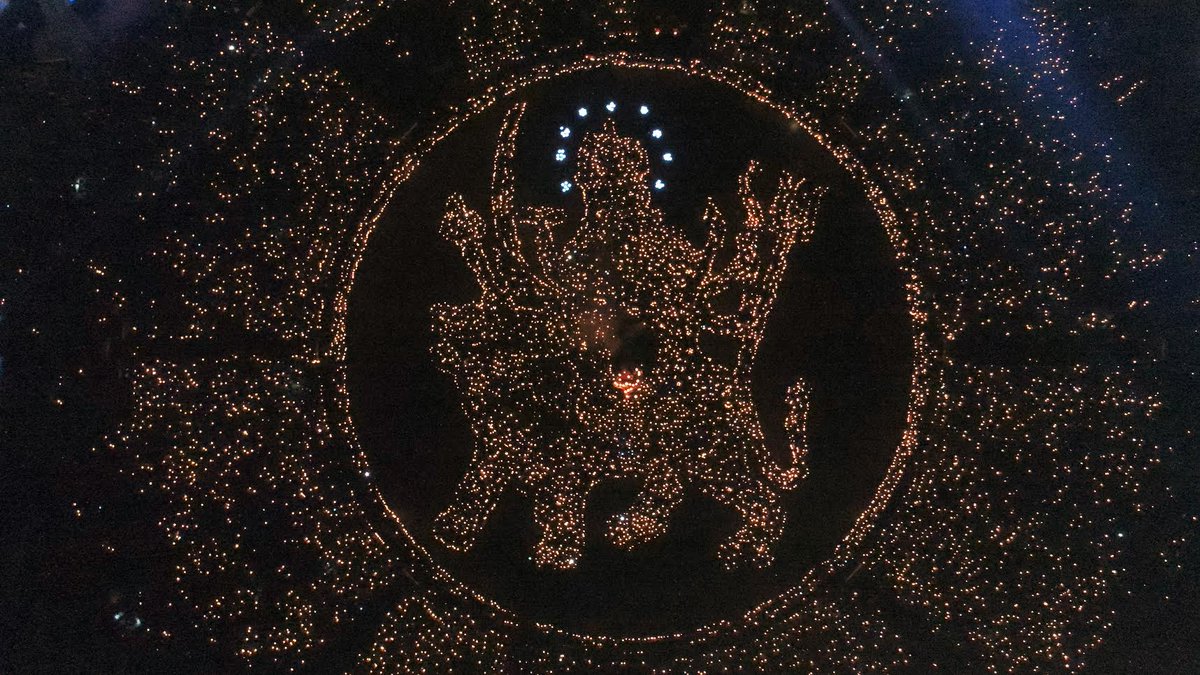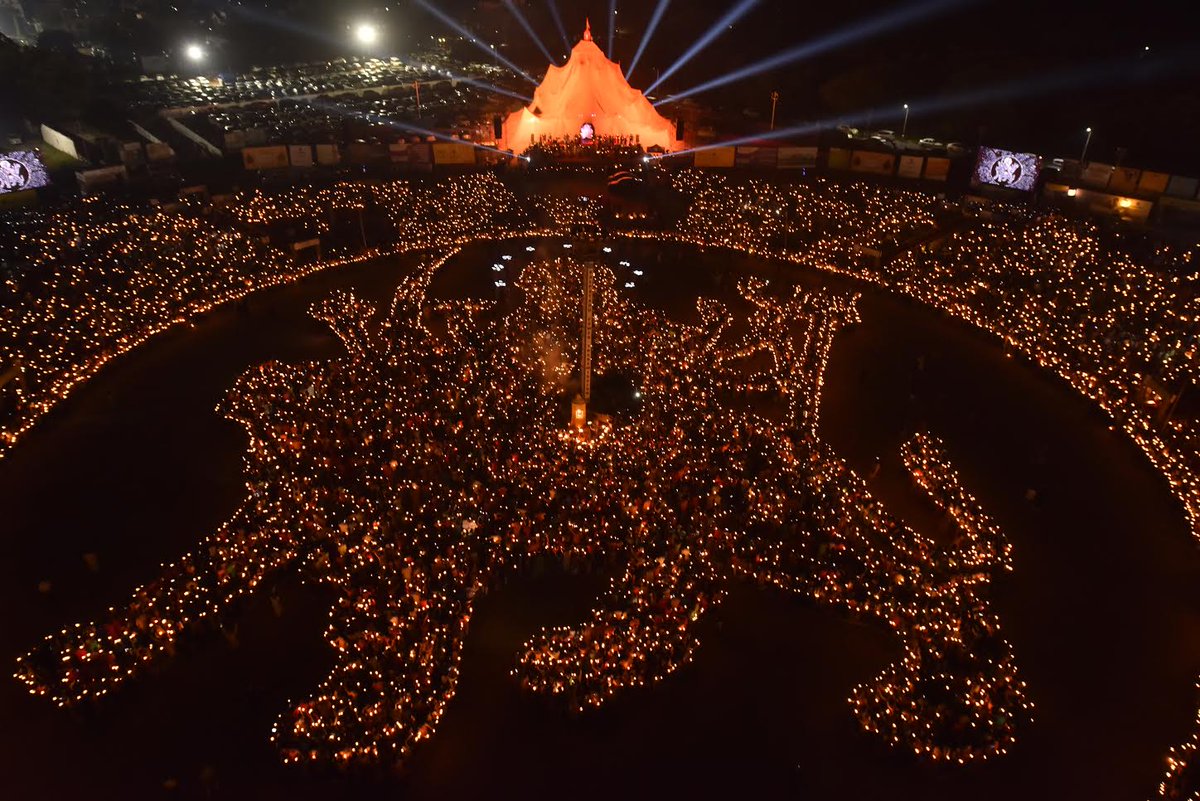 At Surat
Thousands of devotees performed aarti with oil lamps in hands but without forming any image at Umiyadham mandir campus in Surat on 8th night of Navratri.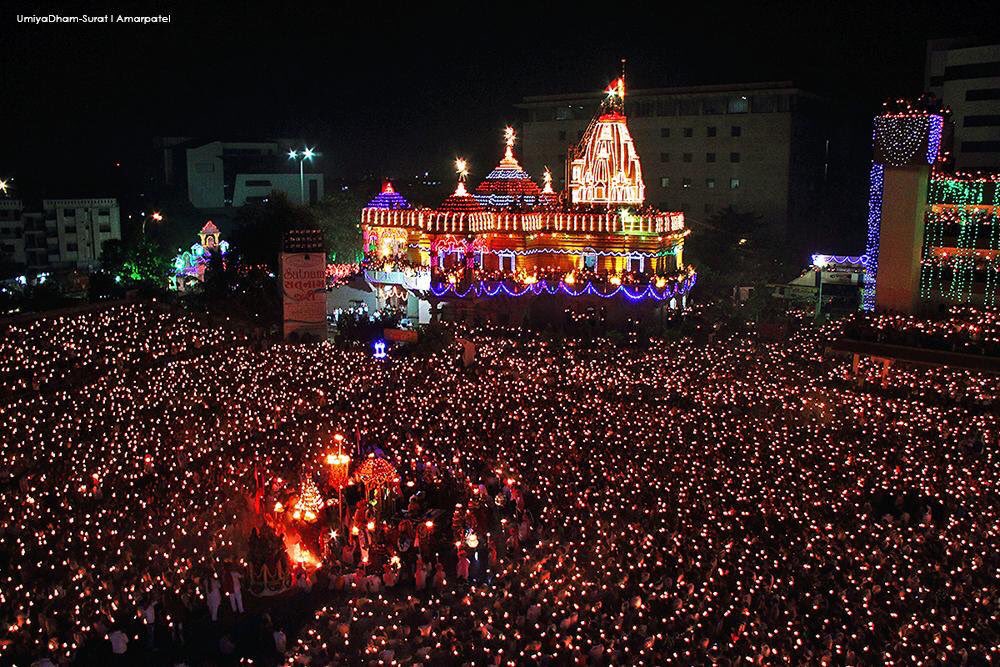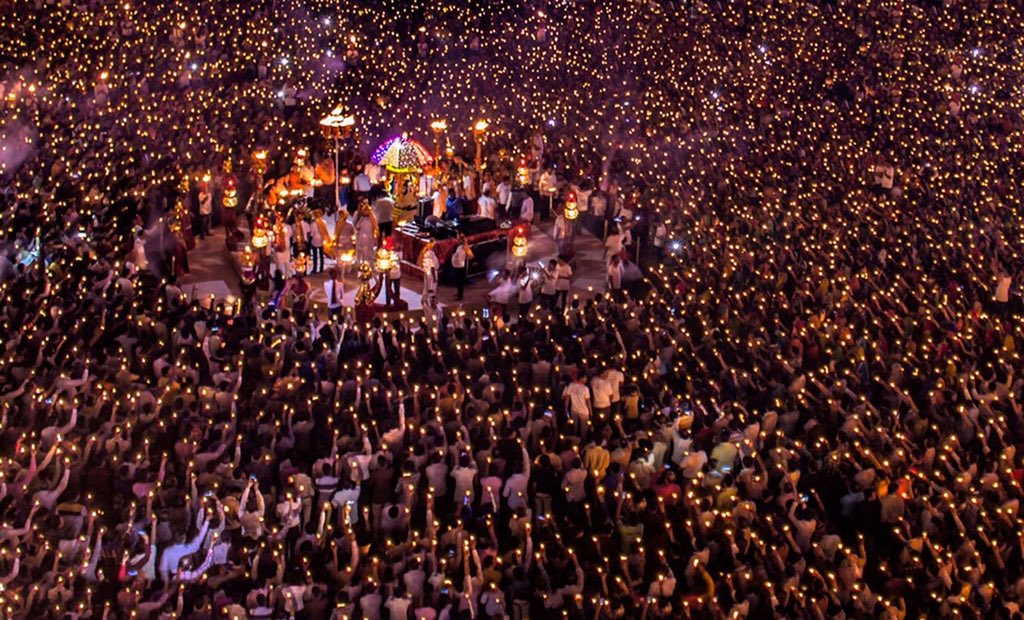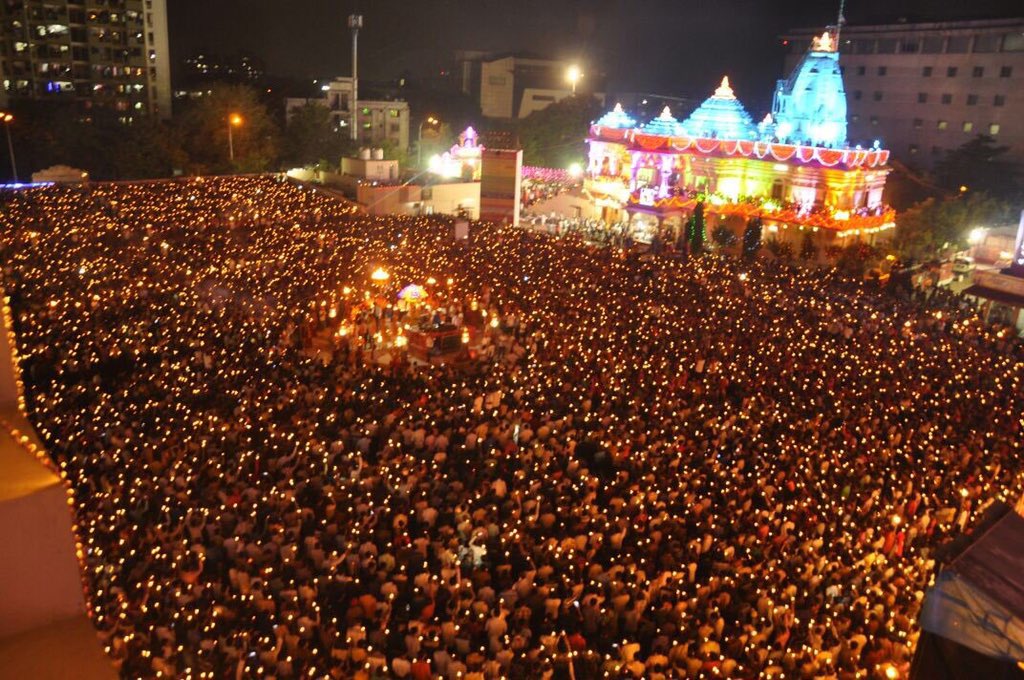 DeshGujarat