Congress to expel Alpesh Thakor from primary membership of party in attempt to seek his disqualification as MLA
April 14, 2019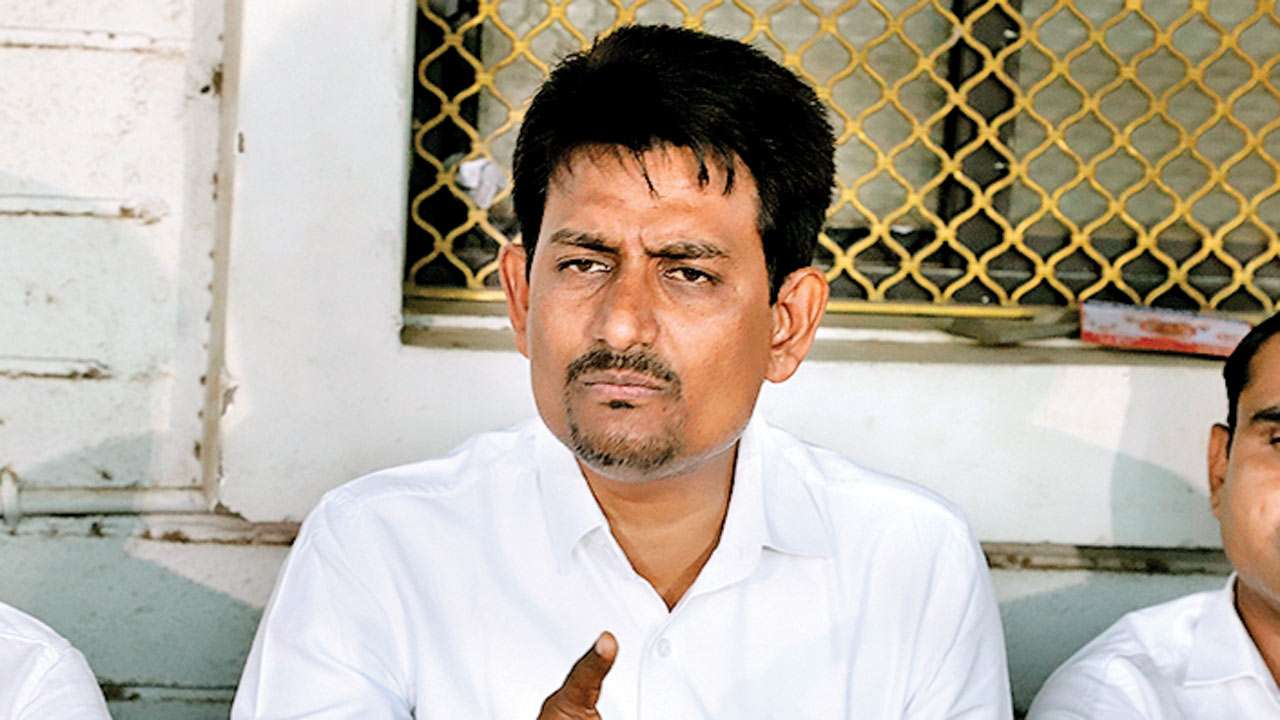 Gandhinagar: Gujarat Congress today conveyed to media that Congress president had approved the draft to remove Alpesh Thakor from the position of MLA.
Alpesh is sitting Congress MLA from Radhanpur seat. Alpesh's two aides Bharatsinh and Dhavalsinh are Congress MLAs from Bechraji and Bayad seats respectively. Alpesh along with his two aide MLAs held a press conference early this week and made announcement to leave all posts of Congress party. Alpesh went on to say that three MLAs should now be considered independent MLAs in the assembly. Alpesh and his aides refused to resign from assembly.
As per the anti-defection law, a legislator is deemed to have defected if he either voluntarily gives up the membership of his party or disobeys the directives of the party leadership on a vote. This implies that a legislator defying (abstaining or voting against) the party whip on any issue can lose his membership of the House. The law applies to both Parliament and state assemblies.
Alpesh, Bharatsinh and Dhavalsinh have not resigned from primary membership of Congress party yet. Alpesh's resignation letter which surfaced on his Facebook account has no mention regarding quitting primary membership. State Congress president Amit Chavda has said that he has not received Alpesh's resignation letter at all. Other two MLAs are mum on their status. Dhavalsinh when contacted told media persons that he was doing unwell and therefore resting.
While Alpesh has started campaign for independent candidates on Banaskantha Lok Sabha seat and Unjha assembly seat(by-poll) belonging to his caste-linked outfit Thakor Sena, the other two MLAs are staying away from joining Congress campaign at present. This is obviously benefiting rival BJP.
Congress in last two days searched legal option and concluded that Alpesh must be expelled from primary membership of party. Once he is deprived of primary membership, the party can seek his disqualification under the anti-defection law. The party is likely to approach the High Court, possibly on Monday. It has to be seen whether Congress party also takes action against Alpesh aide MLAs or keep a path of negotiation with them open.
The Congress party had appointed Alpesh Thakor as Secretary of All India Congress Committee and made him joint in charge of party's Bihar state unit. Soon after announcement of resignation by Alpesh, Congress party appointed another party leader as AICC Secretary with joint charge of Bihar unit.
DeshGujarat