Gujarat govt announces E-Pass system for students commuting in GSRTC buses
June 08, 2023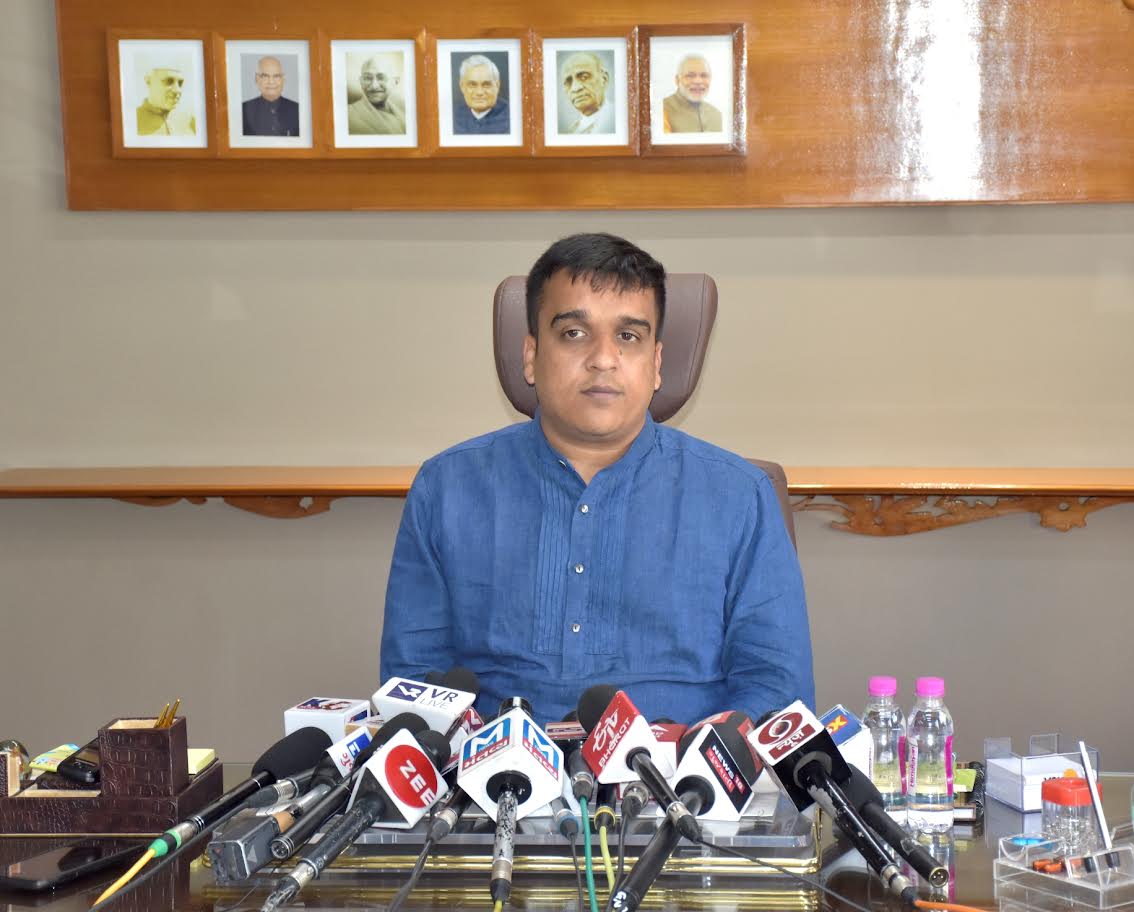 Gandhinagar: Gujarat government will start the E-pass system from the beginning of the Kanya Kelavani Mohotsav on June 12 for the students who commute in Gujarat government arm Gujarat State Road Transport Corporation (GSRTC) operated buses. Over 10 lakh students will benefit from the system, said MoS Transport Harsh Sanghavi addressing the media here.
Students and passengers will now be able to complete the online application process to obtain a pass from home for travelling on ST buses. More than three lakh daily commuters and an estimated more than 10 lakh students will directly benefit from the new initiative of the transport department.
The minister said that the implementation of the new e-pass system will save the time of students as well as daily commuters. The pass can be printed from any nearby bus station, avoiding the need to stand in queues.
The minister further said that the e-pass system has been implemented with the aim of providing more convenient services to the students by linking the data of the education department. Currently, students studying in class 1 to 12 are included under this system. The inclusion of ITI of the state will be carried out in the near future, and the operation of including colleges will also be undertaken.
In the state, currently, more than 5.17 lakh female students and 4.93 lakh male students are given concessional passes, benefiting more than 10 lakh students every year through 125 bus stations, 105 control points, and more than 33,915 educational institutions. Additionally, more than 80 thousand female daily passengers and more than 2.32 lakh male daily passengers have been identified, and a total of more than 3 lakh daily passengers are provided with a pass facility at a 50 percent concessional rate (30 days travel plan for 15 days fare). MoS said that through the e-pass system, students and passengers will be able to register themselves through computers or mobiles.
How to get the E-Pass
Managing Director of the Transport Department, Shri M.A. Gandhi, provided details, stating that daily commuters and students of the corporation no longer have to stand in queues and can obtain an instant ID card pass through online payment and student verification. The online payment option will be available to students and daily commuters after registration on the pass.gsrtc.in website. In the case of students, after registration, verification of the application will also be done online by the respective educational institution for classes 1 to 12. Then, there will be an option of online or offline payment, which will also be notified on the applicant's mobile.
Minister also said that the Education and Transport departments of the state government have collaborated on the new system in which the students will not need to visit the application windows again and again, and also not need to have the principal's signature and stamp on the form. Sanghavi said the new system will utilize technology. DeshGujarat