Tourists,Modi,Bird Lovers:Uttraryan 2009 Photo Gallery
January 14, 2009
First day of Uttarayan 2009:Photos from Ahmedabad,Gujarat
Tourists enjoying Ahmedabad's Uttarayan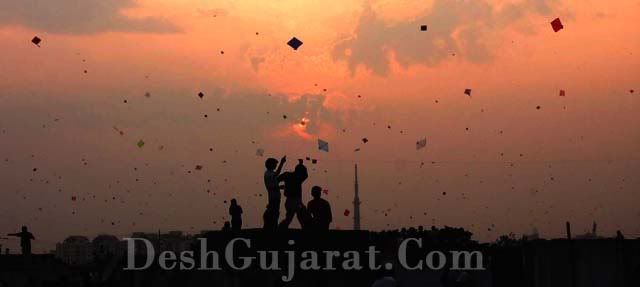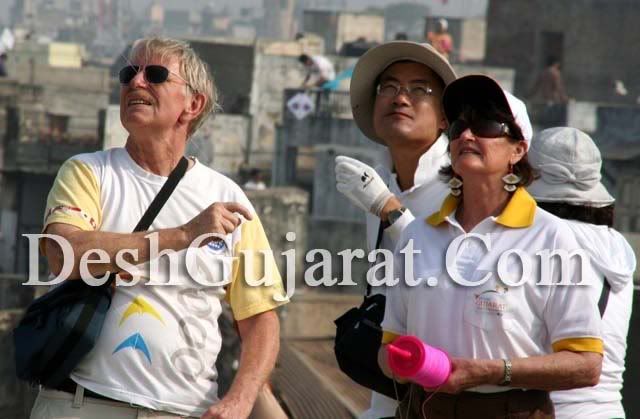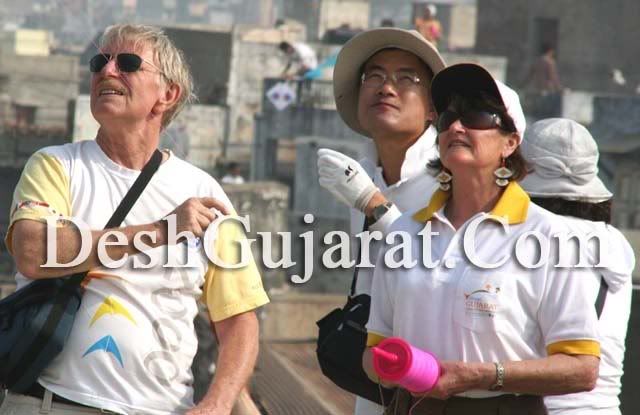 Enjoy watching foreign tourists from different nations celebrating Uttarayan festival on rooftops of wall city of Ahmedabad in Gujarat.
Narendra Modi flying Kite in Maninagar area, Ahmedabad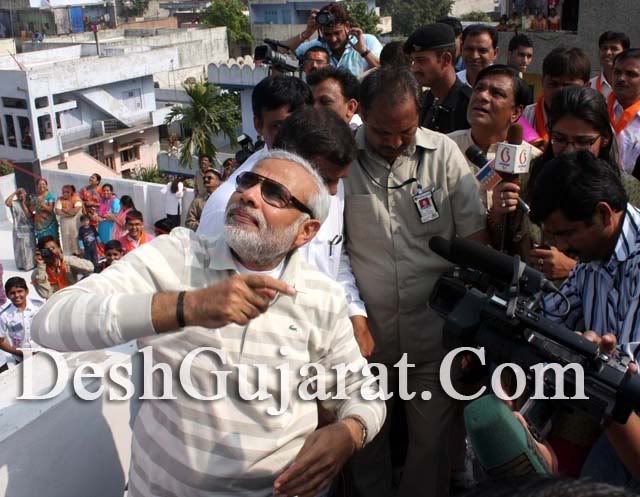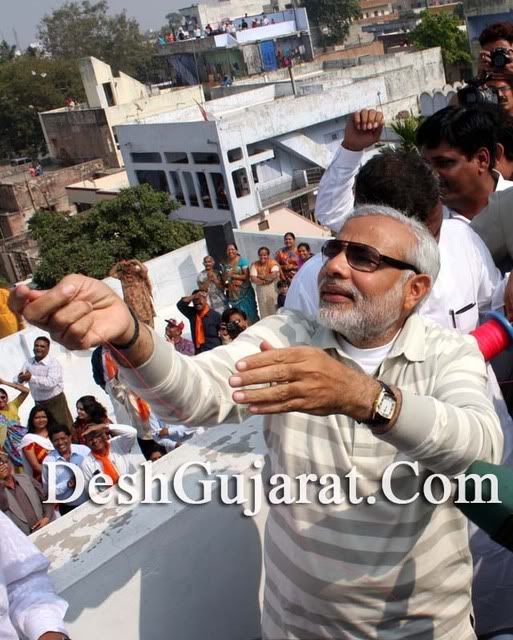 Chief Minister Narendra Modi celebrated Uttarayan in his constituency area Maninagar on Uttarayan. Modi wearing striped t shirt was looking handsome.
Bird lovers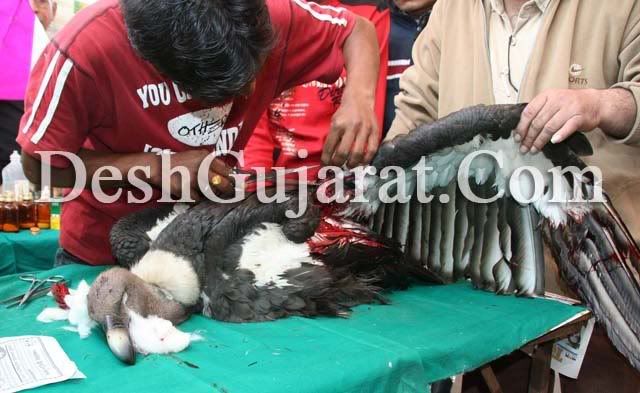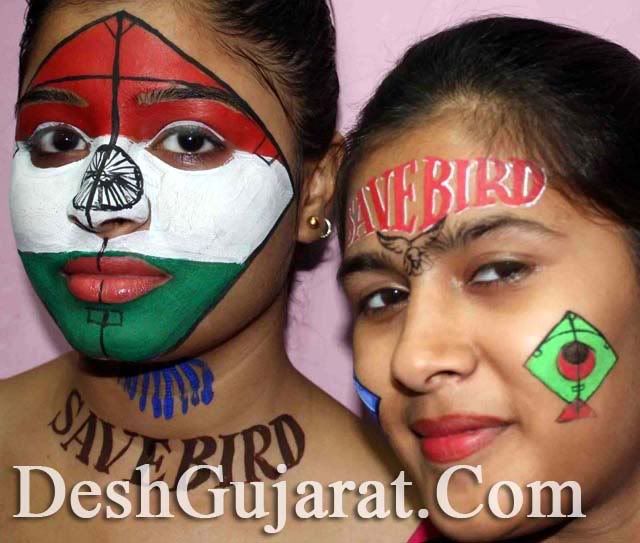 One major problem during Uttarayan is about injured birds. In photos above, you can see injured vulture. Vulture is a bird on the verge of extinction. Volunteer activist doctors operated this and many other injured birds during Uttarayan. In another photo you can watch girls who painted their faces with the messages of 'save the bird' while celebrating Uttarayan.
Ahmedabad's Uttarayan links
Excellent Uttarayan Documentary(Video)
Makarsankranti Uttarayan 2008:Photo Feature of Day.1
Makarsankranti Uttarayan 2008:Photo Feature of Day.2
Uttarayan Special: Gujarati Recipe Udhiyu (Undhiyu)
Apply Safety:Ban Lethal Manja next Uttarayan(Gujarati Text)
International Kite Festival, Ahmedabad, 2009, photo gallery
ICU,ambulances,helplines for birds this Uttarayan in Ahmedabad
Baba Ramdev's Ahmedabad Speech on Uttarayan(Video)