Maruti Suzuki launches India's first entry-level auto-gear car Celerio
February 06, 2014
Ahmedabad, 6 February 2014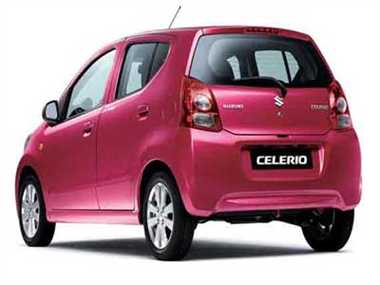 Maruti Suzuki India today launched its new hatchback Celerio.
The Celerio will be offered in six variants, two with automatic transmissions. While the manual transmission models are priced between Rs. 3.5 lakh and Rs. 4.96 lakh, the two auto gear shift variants are priced at Rs. 4.29 lakh and Rs. 4.59 lakh.
Celerio Auto Gear Shift variants will have the flexibility of both manual mode and auto drive mode in the same car, with a simple shift of gear lever.
Maruti claims that both the versions — automatic and manual — would deliver mileage of about 23.1 kilometers.
Cars with automatic transmissions presently account for less than five per cent of the total passenger vehicles sold in India.
"Given the congestion on Indian roads, the demand for auto mode is a no brainer," MSI MD and CEO Kenichi Ayukawa told reporters in New Delhi.
"Celerio will cater to a growing demand for vehicles with automatic gear shift at an affordable price," he said.
According to Mayank Pareek, CEO of Maruti Suzuki, 30% cars in India will be gear-less by 2020.
Maruti Suzuki India has already started taking bookings for the car. In the past, the company has launched AT version of its compact cars, including the Zen and A-Star.‬