Visit to Vibrant Gujarat Global Trade Fair: More pictures and details
January 11, 2015
Gandhinagar, DeshGujarat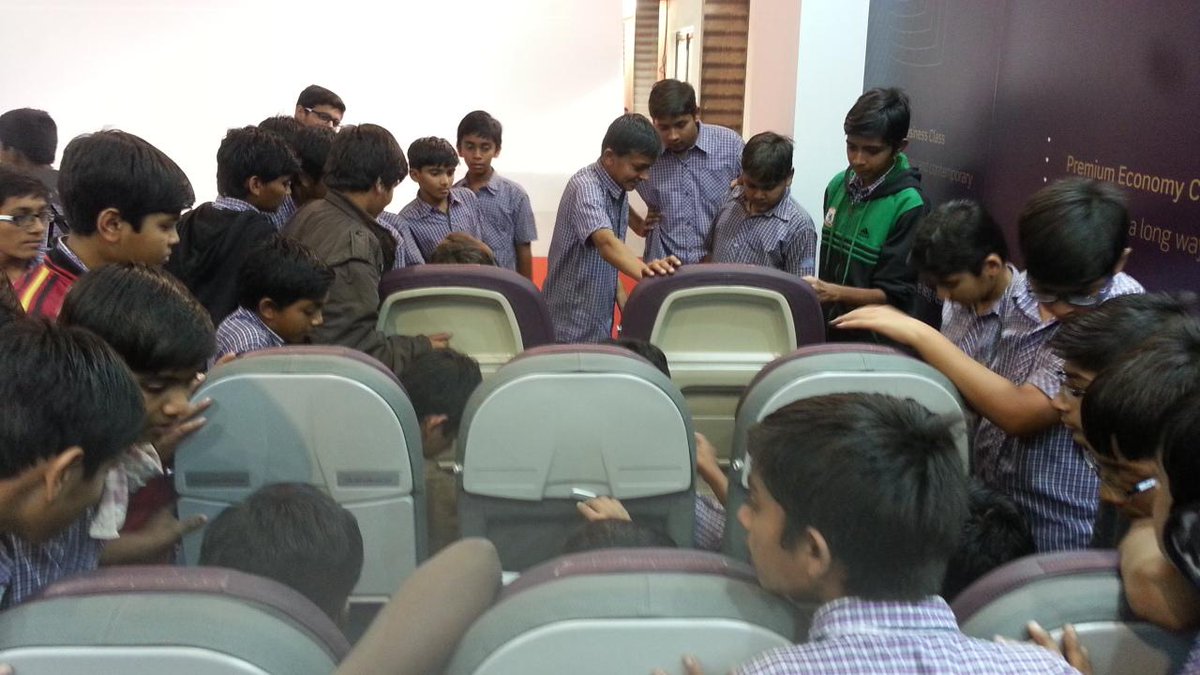 Vistara airlines has in its stall at Vibrant Gujarat Global Trade Show arranged plane-style chairs.Children enjoy it too much.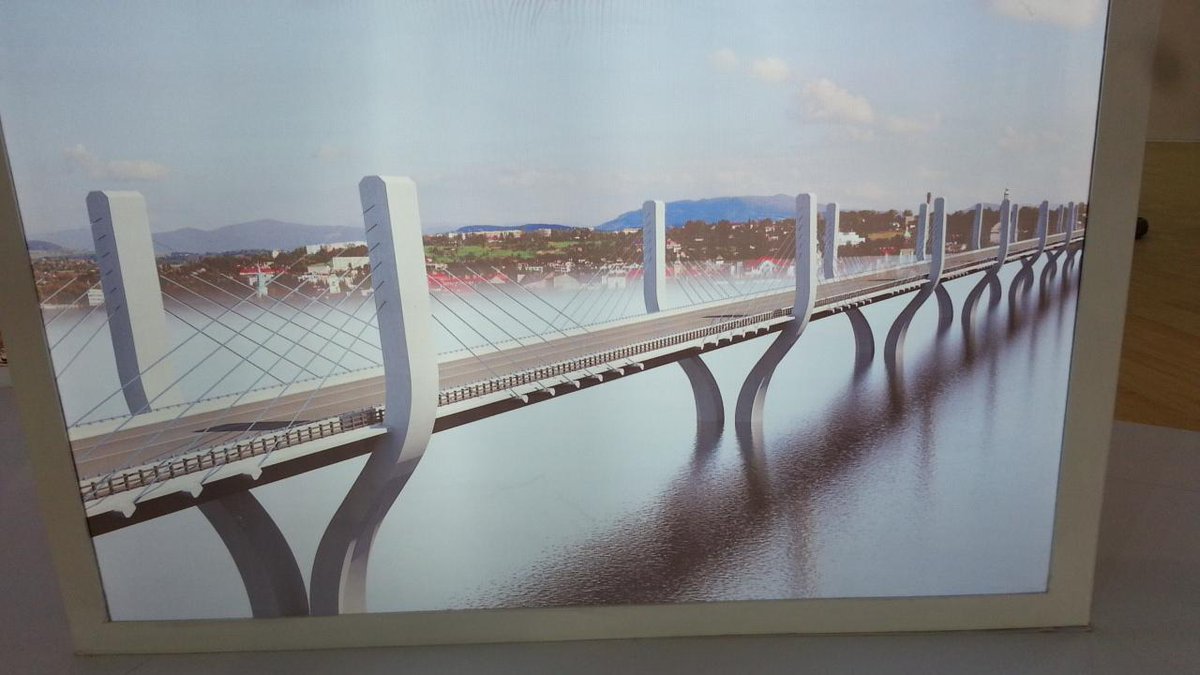 At L&T stall we were told that this is the design of proposed Narmada river bridge on Ahmedabad-Mumbai highway at Bharuch. Much awaited bridge indeed.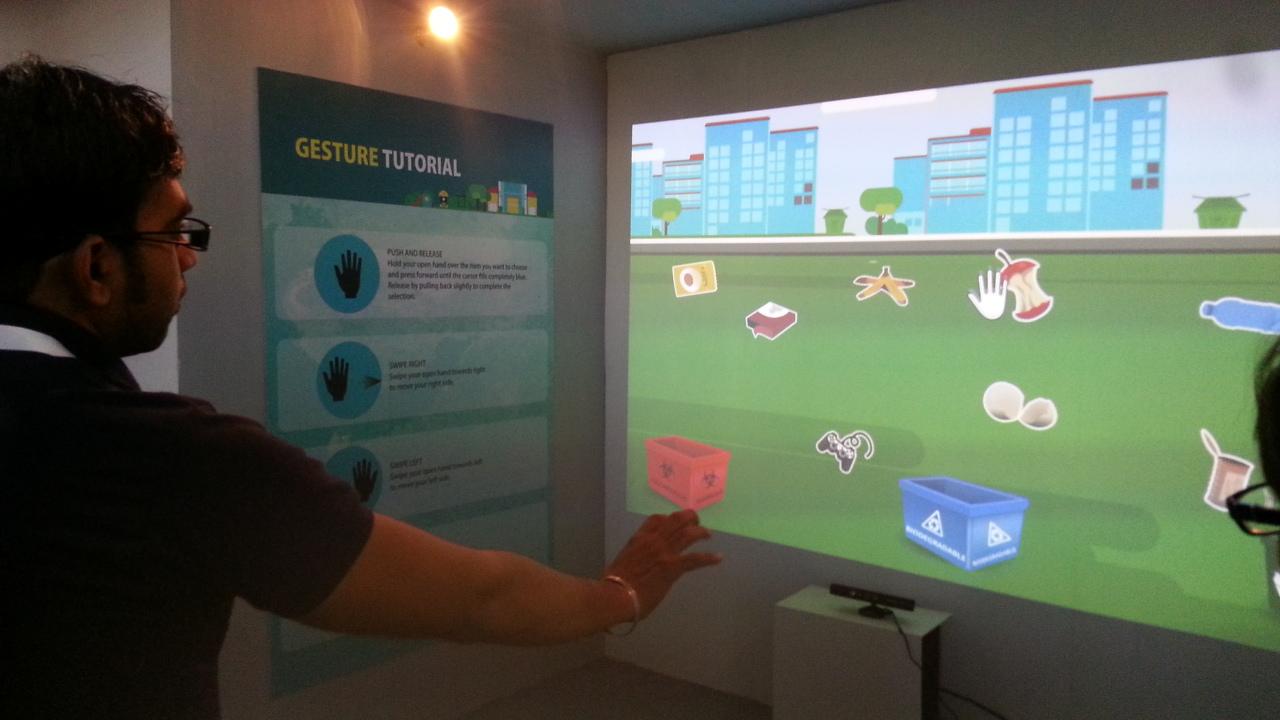 At Swachch Bharat stall at Vibrant Gujarat Global Trade Show, this virtual reality game attracts crowd. You have to register on computer and choose right dustbin for particular kind of garbage. If you do it all right, a certificate is issued in your name.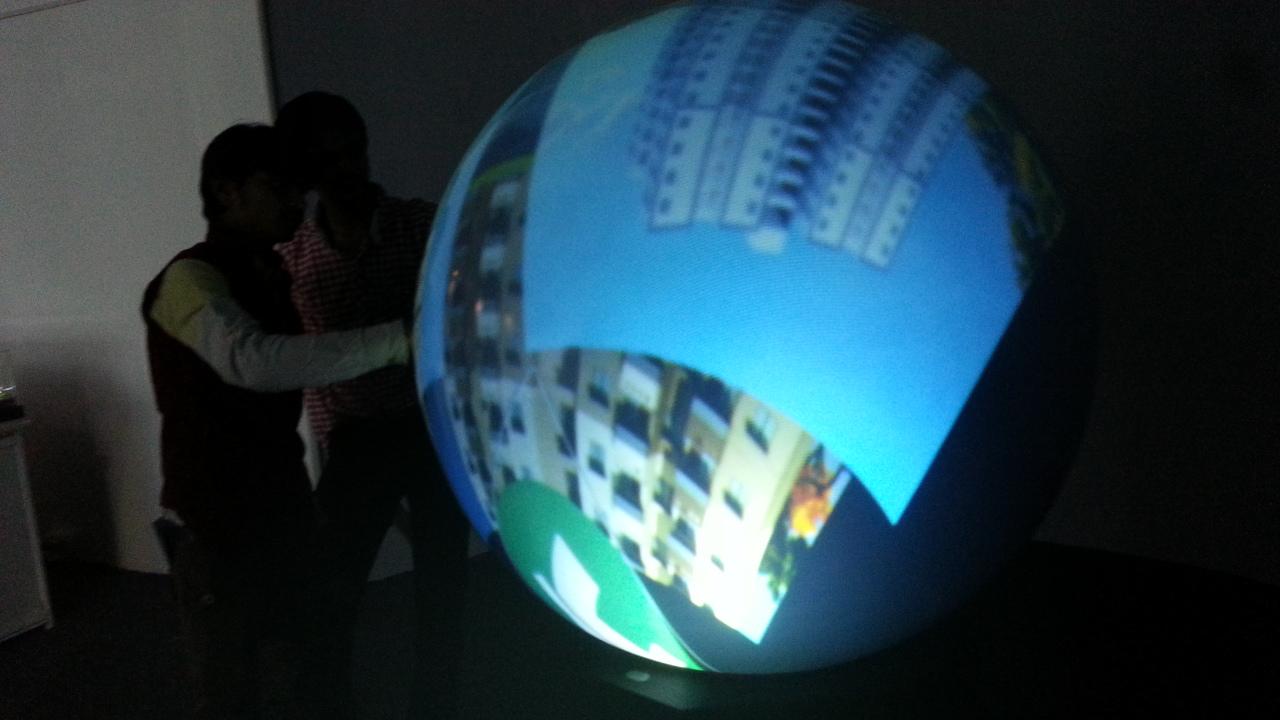 At government stall of AUDA/Housing board this globe works like a touch screen computer. You touch the surface with your finger and the area zooms in. From the globe you can reach to housing projects planned across Gujarat.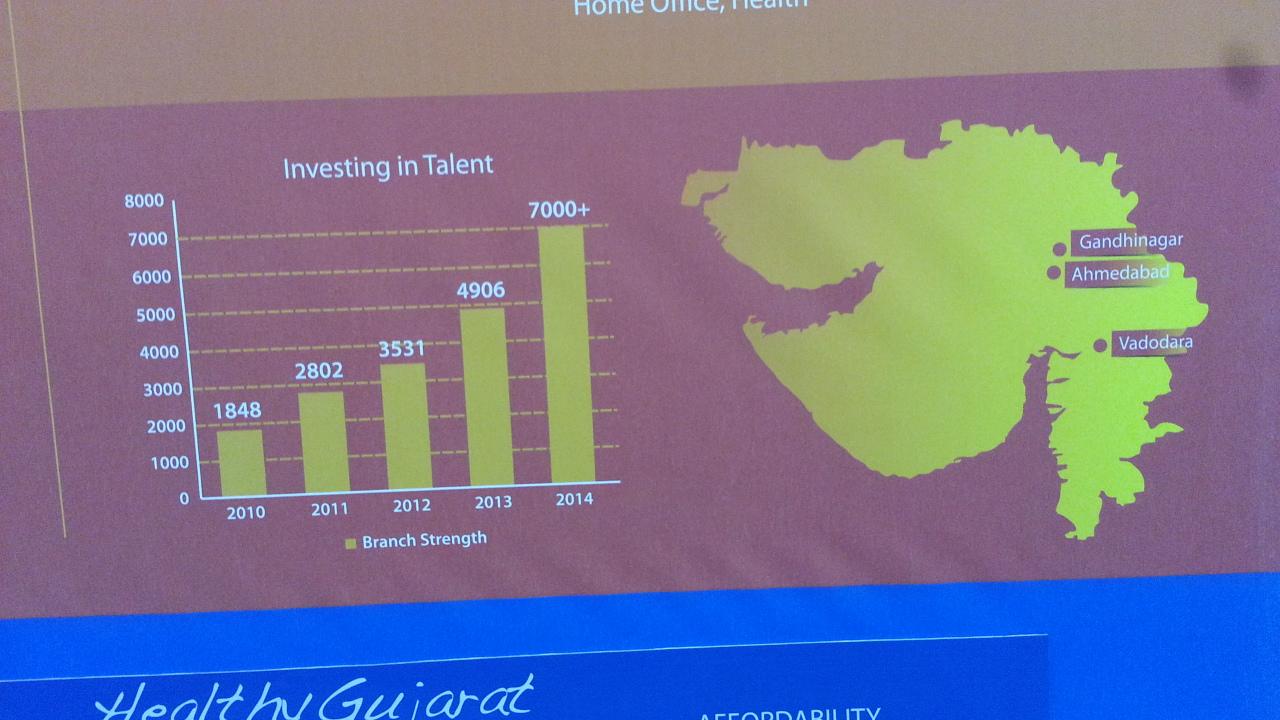 At TCS stall in Vibrant Gujarat Global Trade Show, one of the panels shows the staff strenth of TCS in Gujarat over the years. The latest strenth is over 7,000 employees in total. The largest center of TCS in Gujarat is in Gandhinagar.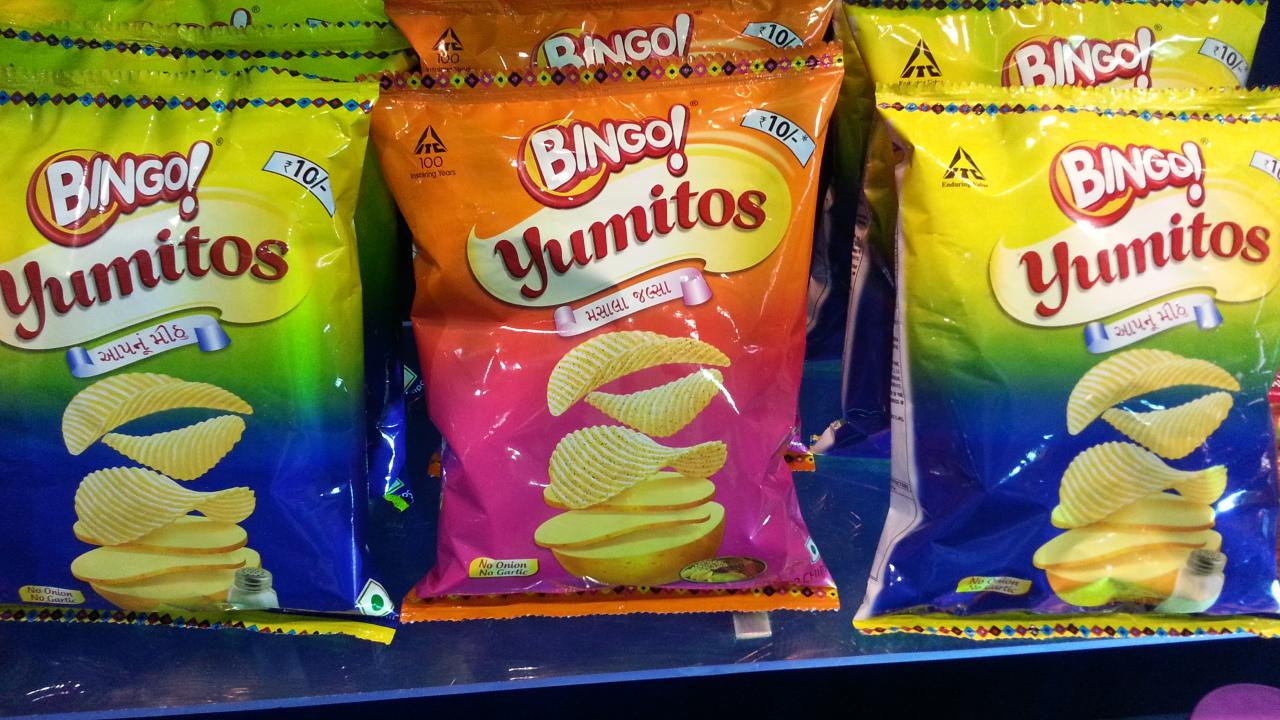 At ITC stall, these packets of wafer were spotted. What's special in this? Well, if you look at them properly, the flavor of each wafer is mentioned in Gujarati text. A person at ITC stall told us that these wafers are specially launched for Gujarat market. He also said that ITC makes several types of biscuists, chocolates and these wafer packs in its Gujarat facility located in central Gujarat near Nadiad.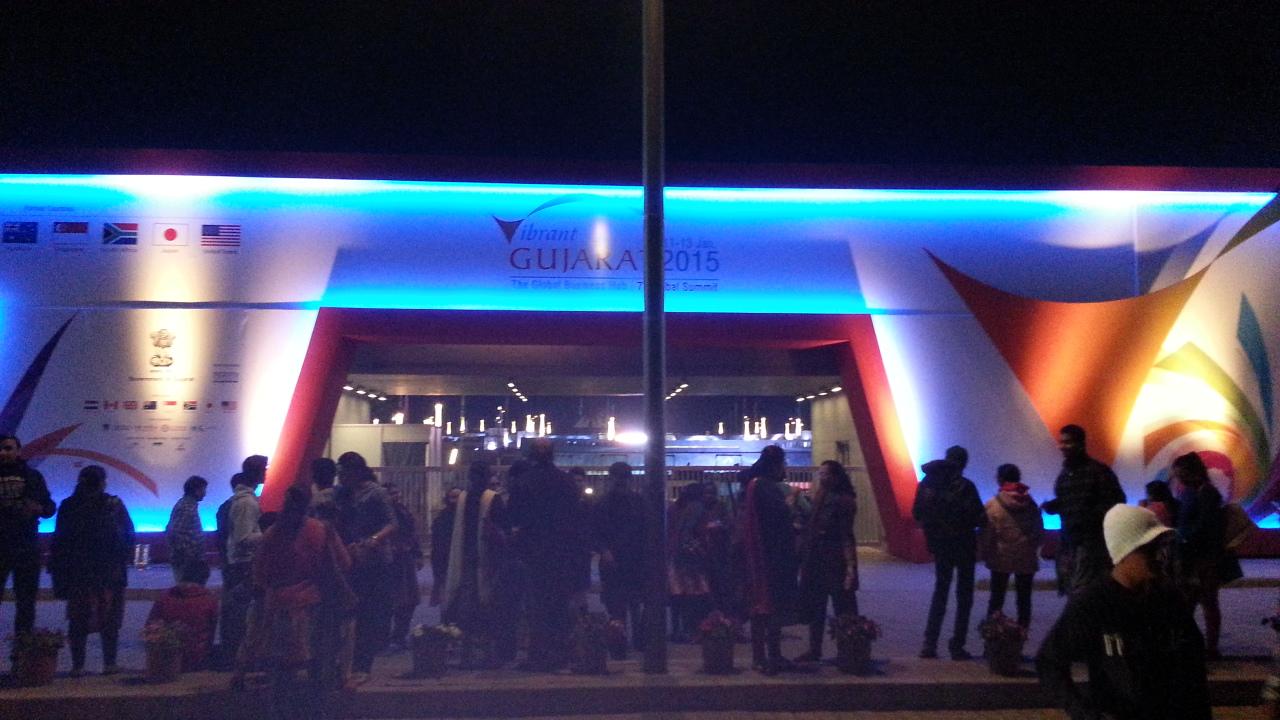 Outside the exhibition area, just infront of the main gate of Mahatma Mandir in Gandhinagar. On eve of Vibrant Summit, lot of people were seen standing outside to have selfie and watching lighting and decoration. They were told that the gates will be opened for public to visit Salt Mound museum dedicated to Mahatma Gandhi only after 13th.
© Copyright DeshGujarat. All rights reserved. Republication or redistribution of any DeshGujarat content, including by framing or similar means, is expressly prohibited without their prior written consent.