Queensland govt clears Adani, GVK projects in Australia
March 12, 2015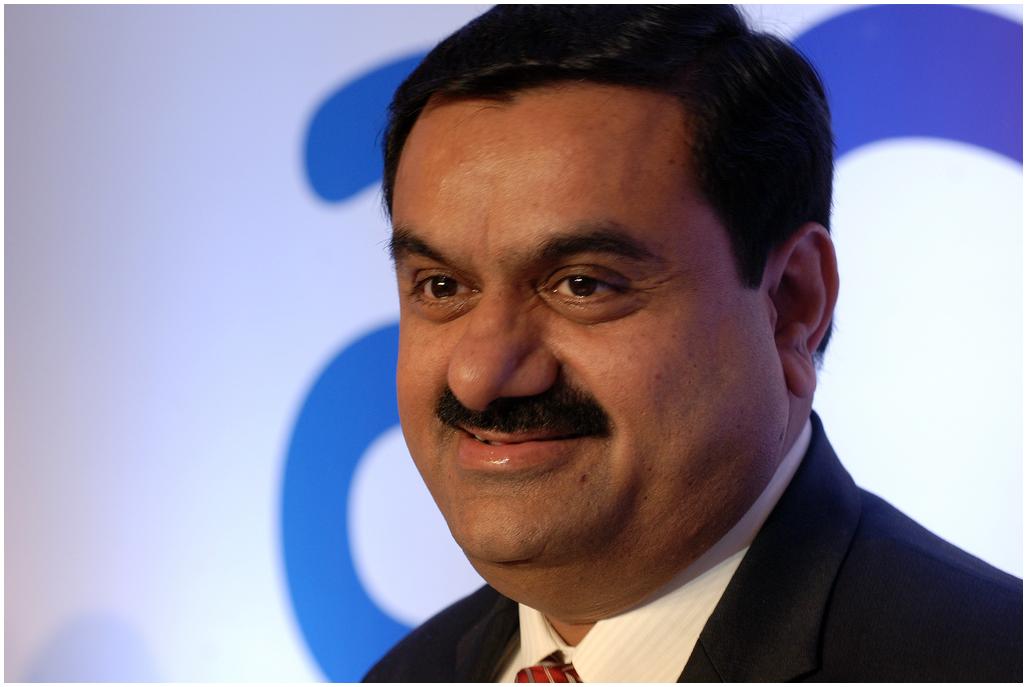 From Natasha Chaku
Melbourne
Queensland's new government today?announced a fresh deal with Adani and GVK, clearing plans by two Indian firms to expand the port for coal projects in Australia that are opposed by green groups over damage to the fragile Great Barrier Reef.
Announcing the new deal with the two companies and the federal government, State Premier Annastacia Palaszczuk said the deal would see dredge spoil dumped on land on the site known as T2, adjacent to the existing coal terminal, not on the Caley Valley wetlands or within the Great Barrier Reef World Heritage Area.
"I've always said I support the responsible and sustainable development of the Galilee Basin and Abbot Point, and the agreement we've reached demonstrates that," Palaszczuk said.
"Today my Government sends a clear message: we can protect the Great Barrier Reef, and we can foster economic development and create jobs.
"I am determined to deliver on my election commitments, and that includes no dumping of capital dredge spoil in the Great Barrier Reef World Heritage Area, no dumping of dredge material in the nationally-significant Caley Valley wetlands, and no taxpayer funding for capital dredging and the disposal of dredge spoil.
"The Government will not proceed with the current approvals process. We will withdraw the applications and present a new application centred on the T2 site. T2 is the only remaining unallocated industrial land at the Port and the only responsible way to proceed with the Abbot Point development to ensure it is ready for future exports from the Galilee Basin.
Palaszczuk thanked Adani and GVK for working with the govt to come up with a sustainable plan will help protect the Reef, the wetlands and create jobs.
Welcoming the new agreement on an onshore dredge disposal option, Adani Mining company said, "The agreement would ensure Adani's plan for delivering 10,000 jobs and USD 22 billion in taxes and royalties proceeds in line with previously advised timelines and it?would be??consistent with the company's clear commitment to work with both sides of politics to deliver jobs and infrastructure in Queensland."
"With five years' worth of rigorous environmental approvals processes having been concluded under both Labor and LNP state and federal governments, today's announcement is a further demonstration of the importance successive governments have placed on the substantial economic contribution Adani's projects will make to Queensland subject to strict environmental regulations," the statement said.
State Development Minister Anthony Lynham said unlike the previous government's project, capital dredging costs will not be funded by taxpayers.
"We will ensure that approvals costs will be met by Galilee Basin proponents, with capital dredging costs to be paid for by the proponents to the Galilee Basin projects," Lynham said.
"The Port of Abbot Point development is vital to Queensland's economic future. That's why we are prioritising this project and are dedicated to ensuring it progresses in a transparent and environmentally responsible manner," he said.
"We will immediately begin work on providing a robust and informed approval referral to the Commonwealth Government and applications to state approval agencies.
"The Palaszczuk Government is committed to working with local communities and project proponents to deliver good economic and environmental outcomes when it comes to major developments."
Adani CEO and Country Head, Jeyakumar Janakaraj said today's announcement in Townsville by Premier Annastacia Palaszczuk and?State Development Minister Anthony Lynham showed the strong emphasis the state government had placed early in its term on securing jobs for the state.
The cost of the dredging campaign will be borne by proponents such as Adani, as was also the case with the proposal advanced by the previous state government.
Adani has long welcomed the move to well managed and closely regulated onshore disposal of dredge spoil at such a site, as it is key to underpinning community confidence in our projects.
The company is confident that this disposal option, based on the best scientific advice and undertaken in adherence with the strict state and federal environmental approval regimes in place, will be a key milestone in its plan to build a long term future with Queensland.
© Copyright PTI. All rights reserved. Republication or redistribution of any PTI content, including by framing or similar means, is expressly prohibited without their prior written consent.