Honda rolls out 4 mega CSR projects in and around Vithalapur, Gujarat
February 16, 2016
Vithalapur (Ahmedabad)
After accelerating economic development in the Ahmedabad district with the establishment of its Fourth plant; Honda Motorcycle & Scooter India Pvt. Ltd. (HMSI) has today started the next wave of social development. The company today announced the roll-out of four new ambitious CSR projects that it will under-take in and around Vithalapur area of Gujarat.
Beyond business, Honda's CSR approach in Gujarat focuses on last mile healthcare access, rural development & infrastructure, education and environment conservation.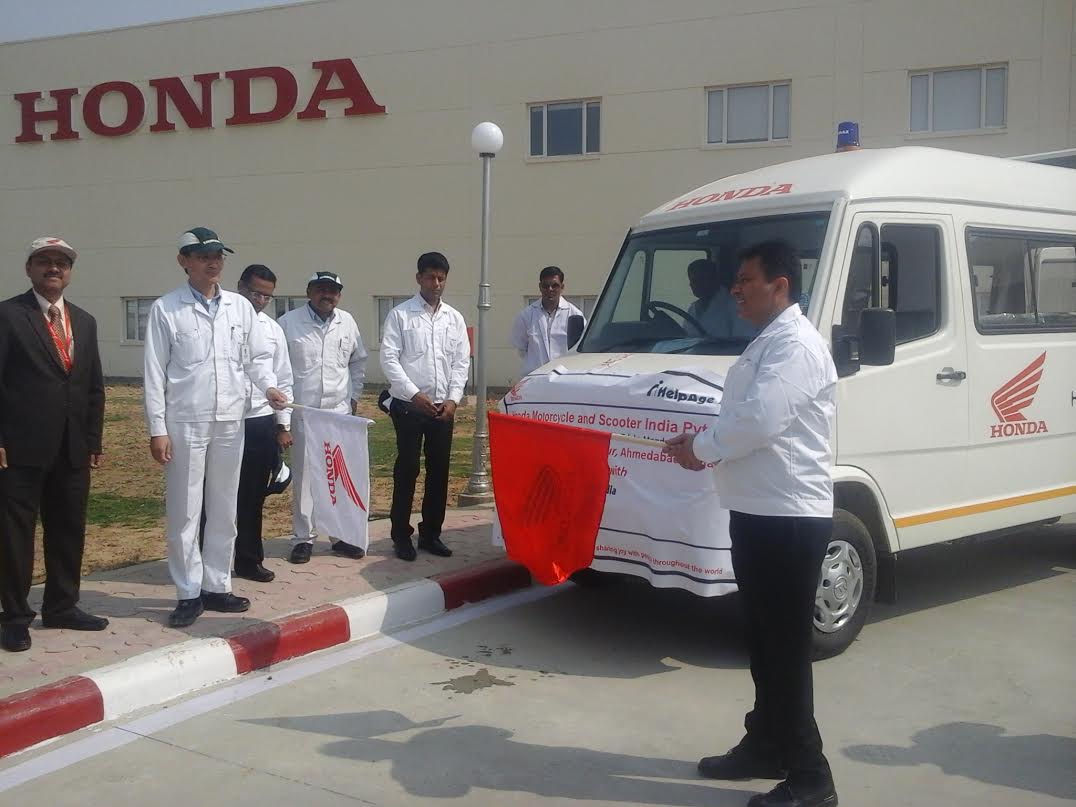 The four new CSR initiatives announced by Honda 2Wheelers today are:

1. Honda's sustainable clean drinking water project:
Water is one of the basic human needs but many people still have no access to clean drinking water.
As a responsible corporate, Honda is establishing water treatment projects with RO technology in 15 villages in and around its Vithalapur plant. This project is expected to provide clean and safe drinking water free of cost to over 35,000 local residents.

2. Healthcare:
Honda is reaching out to 24 villages in and around Mandal taluk with its Mobile Medicare Units (MMUs) in association with an NGO HelpAge India. Here a medical team of one MBBS doctor, one social protection officer, one pharmacist, one driver cum community facilitator will make basic essential healthcare facilities more accessible and affordable to senior citizens, financially weak families and population in remote areas.
Honda is also assisting local Gujarat population with 500 financially assisted cataract operations at reputed hospitals by March'16. Additionally, Honda 2Wheelers is conducting 33 essential medical tests free of cost. Already, Honda has brought healthcare closer to doorstep of 3,000 villagers and plans to reach out to over 10,000 people by March'16.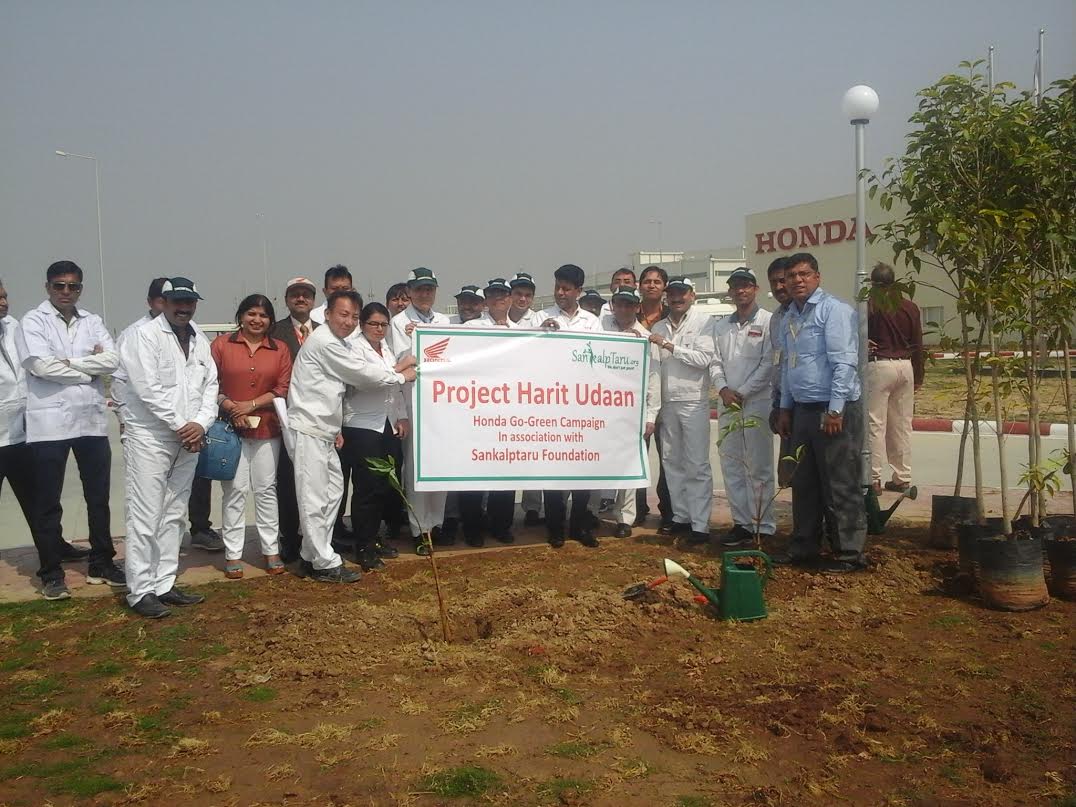 3. Honda's Go Green campaign -> Project Harit Udaan:
Honda 2Wheelers has also launched Harit Udaan – a rural livelihood support community tree plantation program in collaboration with SankalpTaru Foundation. Starting from Vithalapur, Honda aims to plant 10,000 fruit bearing trees in 7 villages of Gujarat. In the program, farmer families will be equipped with latest organic and integrated farming techniques. Soil & water testing of rural farmers' lands will also be done. Project 'Harit Udaan' will create a self-sustainable & empowered ecosystem wherein community members are engaged in growing and nurturing fruit bearing trees in the long term.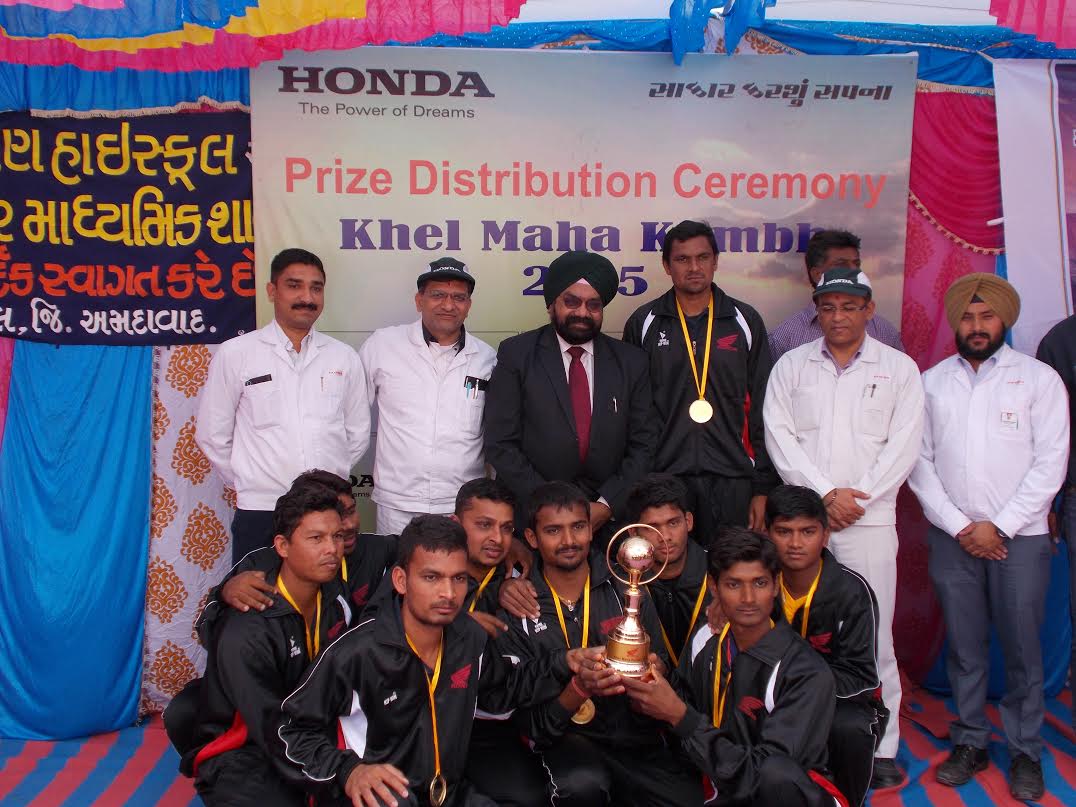 4. Honda supports Khel Mahakumbh:
Honda is supporting Khel Mahakumbh – the state level competition by Government of Gujarat. Here every district has sent two teams (Male & Female) for the volley ball tournament adding to a total of 2064 participants from 172 teams. Honda extended its support in term of track suits to Top 3 teams (Winner, Runner up (First) & Runners Up (Second)) in both the male and female category & Trophies to team & Medals for Individuals.
Elaborating on the initiatives, Mr. Harbhajan Singh, Senior Vice President, General & Corporate Affairs, Honda Motorcycle & Scooter India Pvt. Ltd. said,
"Our CSR approach is founded on Honda's global philosophy of striving to 'being a Company that society wants to exist'. As a responsible company, Honda is not only committed to Make in Gujarat but also contribute to Gujarat society. At Vithalapur, we have already invested almost 60 million as part of our corporate social responsibility. I am confident that the 4 new CSR initiatives announced today will empower local population in the villages and accelerate development in and around our plant vicinity areas."
– DeshGujarat