Nita Ambani plans her own museum in India, says WSJ report
March 12, 2016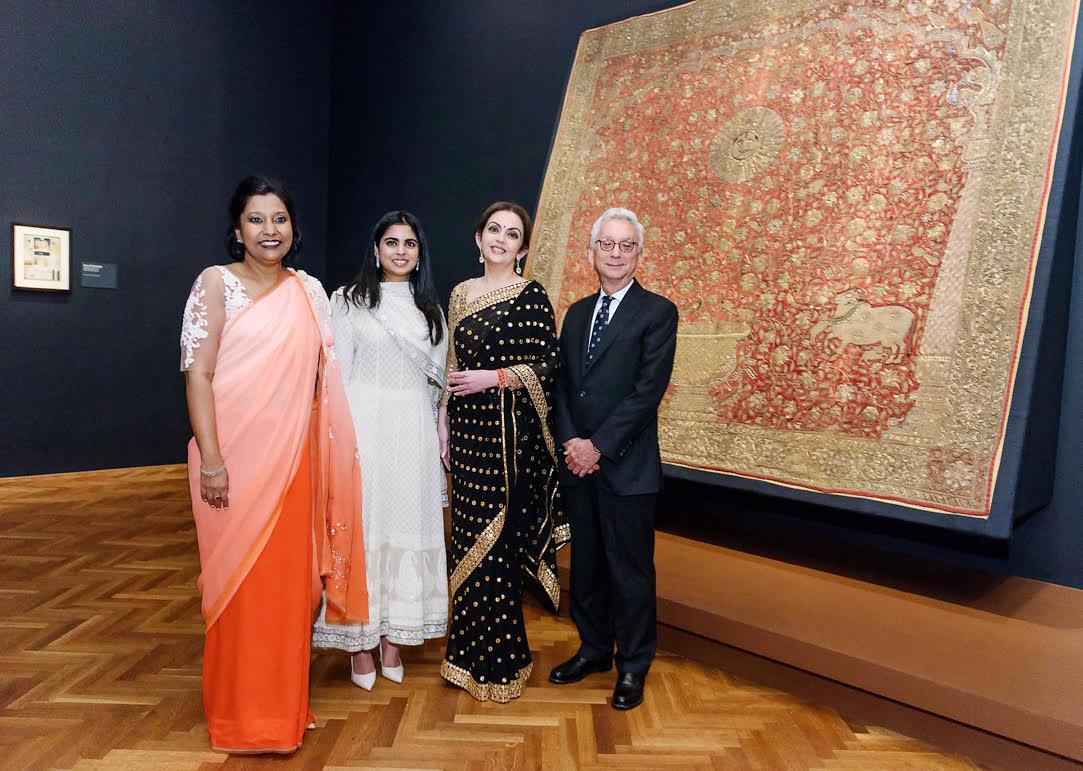 Ahmedabad
Nita Ambani who was in limelight in artistic circles in India and America last year when her Reliance Foundation sponsored a show of traditional Hindu paintings (Pichchwais from Gujarat and Rajsthan) at the Art Institute of Chicago is now planning her own museum in India as per the Wall Street Journal report. The museum will open in year 2018, as per the report.
Ms. Ambani's as-yet-unnamed space will go inside a vast convention center that Reliance is building in Mumbai, WSJ reports.
Instead of showcasing works from her own collection, Nita Ambani's idea is to bring in blockbuster-level traveling shows from museums around the world as per what she told WSJ.
""I just want the experience of going to see art to be part of people's lives in India," Ms. Ambani said.
Pointing out importance of Ms. Ambani's plan, WSJ mentions that there's scarce of large institutional venues containing the latest climate-control technologies in India. Giving example, WSJ mentions how To Campbell, the Met's director has not sent a Met show to India due to lack of such proper facility. Campbell however now says Ms. Ambani's plan intrigues him.
Throwing further light on Nita Ambani's interest in art, the article mentions that Ambani is the biggest funder of the new Met Breuer's debut show of modernist drawings by Nasreen Mohamedi, the first museum retrospective of the artist's work in the U.S.
Ms. Ambani recently commissioned another star artist, Subodh Gupta, to create a 9-foot-long installation using metal and brass cooking vessels to evoke a map of Mumbai.
The article also mentions that two weeks ago Christie's threw a lavish dinner in Ms. Ambani's honor and sat her next to Jeff Koons.
– DeshGujarat