Rupala assures hitch-free groundnut procurement from farmers
November 06, 2016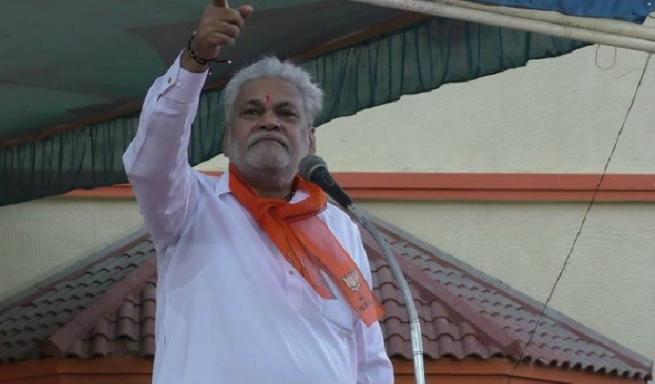 Ahmedabad: Amid protests by farmers over "poor" procurement of groundnut by Gujarat Government, Union minister Purshottam Rupala today said all 58 centres in state will become functional tomorrow to improve the process.
Conceding that the administrative hitch affected the process on the first day yesterday, the Minister of State for Agriculture said that action has been taken against officials concerned who are responsible for "serious lapses" in the process.
"State government had decided to purchase groundnut from farmers at the set minimum support price (MSP) starting yesterday, after getting approval from Centre. But due to administrative issues, procurement remained poor on the first day. To sort this out, I met officials today and asked them to ensure that all 58 centres start from tomorrow for procurement," Rupala told PTI.
State government had promised to procure groundnut from farmers at MSP of Rs 844 per 20 kg starting yesterday, but a large number of centres did not operate on the opening day, leading to protest by farmers.
Against the backdrop of agitation by farmers, Rupala today held a meeting with concerned officials in Gandhinagar.
He said the officials concerned have been directed to sort out "administrative" issues and start all 58 approved centres.
Rupala said he had asked Agriculture Secretary, officials of the Gujarat State Cooperative Marketing Federation (Gujcot), the main government agency for procurement, as well as National Agricultural Cooperative Marketing Federation (NAFED) to address the issue.
Yesterday, out of 58 centres only 14 centers remained open for procurement of groundnut.
Rupala said that farmers in Junagadh and Deesa in Banaskantha were worst hit due to the glitch.
"The Central government had given its approval to state to purchase groundnut from farmers at MSP, but procurement was poor on first day (Saturday), especially in regions such as Junagadh and Deesa.
"We have also taken action against officials of Gujcot in Junagadh and Deesa where serious lapses were seen in procurement," he said.
PTI