No one can be allowed to kill human in the name of cows: PM Modi
June 29, 2017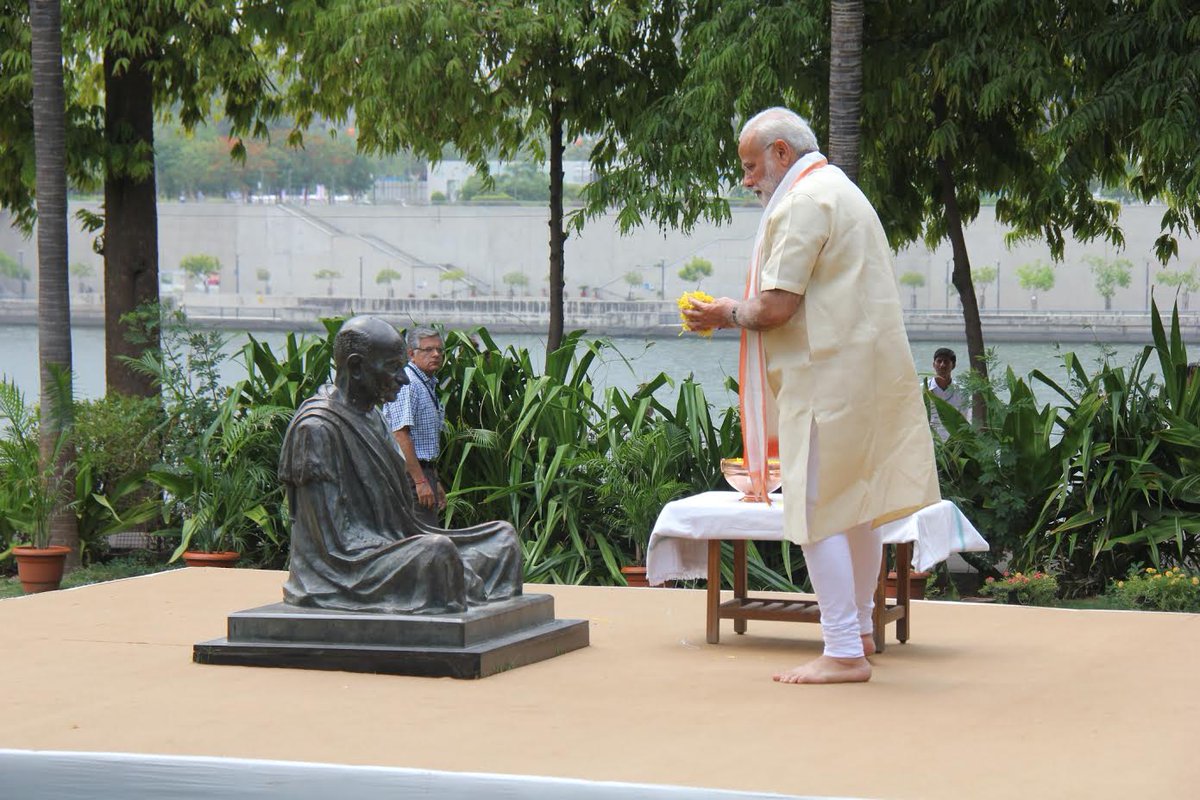 Ahmedabad: Prime Minister Narendra Modi today expressed anger and anguish over the current atmosphere of violence in the country and said that no one can be allowed to kill people in the name of cows.
Addressing a function here on the occasion of 100 years of Sabarmati Ashram and issuing commemorative postal stamp and coins on Mahatma Gandhi's spiritual guide Shrimad Rajchandraji on his 150 th birth anniversary, Modi said that it was the best occasion to speak about s serious issue.
'I want to express my anger and anguish on the current atmosphere in the country. What has happened to the country which believes in feeding even the ants, taking care of the street dogs, where every morning feeding the fishes is the tradition, which has learnt the lesson of non-violence from Gandhi, that hospital is being burnt on death of patient owing to failed operation, driver is killed for a petty accident and other such things are being encouraged. There can't be any body superior to Gandhi and Vinoba Bhave with respect to Gau Bhakti (devotion towards cows). They have showed us the best way of cow protection and devotion towards it.'
He said that no body has a right to kill any human being in the name of cow protection.
Narrating the events of his meeting with Vinoba Bhave in Wardha Ashram and a touchy story of his childhood in which a cow which had accidentally killed a five year old boy in his village, herself died by giving up eating owing a remorse of sorts, PM Modi said that he felt pained when he hear the news of killing of some one in the name of cow protection.
'Whether someone is innocent or guilty in the matter related to cows should be decided by law and no body has the right to take the law in to one's own hands. Likewise if a doctor is responsible for poor treatment, the law is there for that too while an accident is an accident,' he said.
'I request to the people of the country that they must understand that violence can't be a solution to any problem,' the PM said.
DeshGujarat