Prime Minister Narendra Modi's two-day visit to begin with functions at Sabarmati Ashram today
June 29, 2017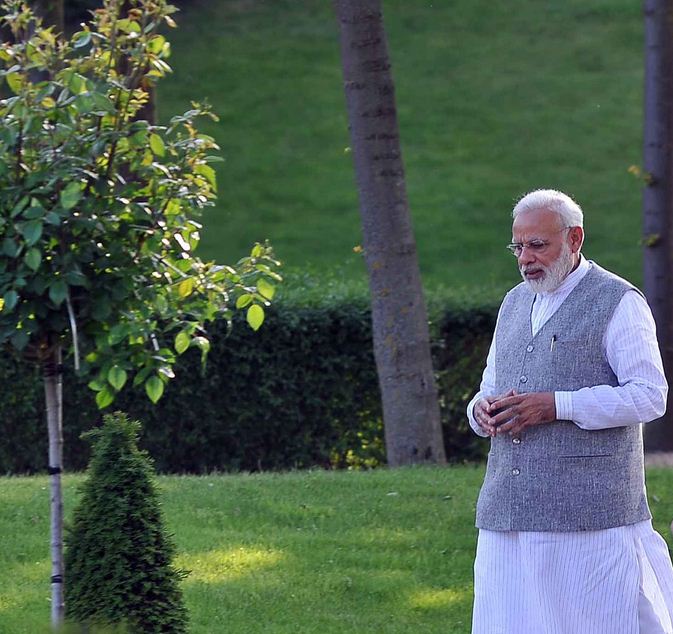 Ahmedabad: Prime Minister Shri Narendra Modi will start his two-day visit to Gujarat from Mahatma Gandhi's Sabarmati Ashram in Ahmedabad. The Prime Minister will spend 30 minutes at the Ashram to commemorate its centenary year.
The Prime Minister will inaugurate a new exhibition at the Ashram. He will plant a tamarind tree here. He will visit Hriday Kunj in the ashram and announce Rs 220 crore Sabarmati Ashram area development plan.
The PM wiwll hand over the Ashram digital copies of 'Gandhi Papers' curated by the Central government arm National Archives of India.
The PM will pay tribute to Jain saint and philosopher, Shrimad Rajchandra and release Rs10 and Rs 150 coins and commemorative stamp marking his 150th anniversary, and also release a special day cover of the India Post themed on the Hriday Kunj at Sabarmati Ashram.
Shrimad Rajchandra, a Gujarat-born Jain saint-philosopher interacted with Mahatma Gandhi before he went to South Africa is believed to have left a deep impression on Mahatma's life and had influenced his thoughts on truth, nonviolence and austere living. Gandhi first met Rajchandra on his return from England as a barrister.Gandhi's made his reverence for Rajchandra clear: "In my moments of spiritual crisis, Shrimadji was my refuge," Bapu has written in his autobiography.
People from Dharampur ashram of Shrimad Rajchandra Mission will remain present at the function.
DeshGujarat