Union Highways minister Mandaviya held meeting to review the repair work of flood damaged roads in Gujarat
July 29, 2017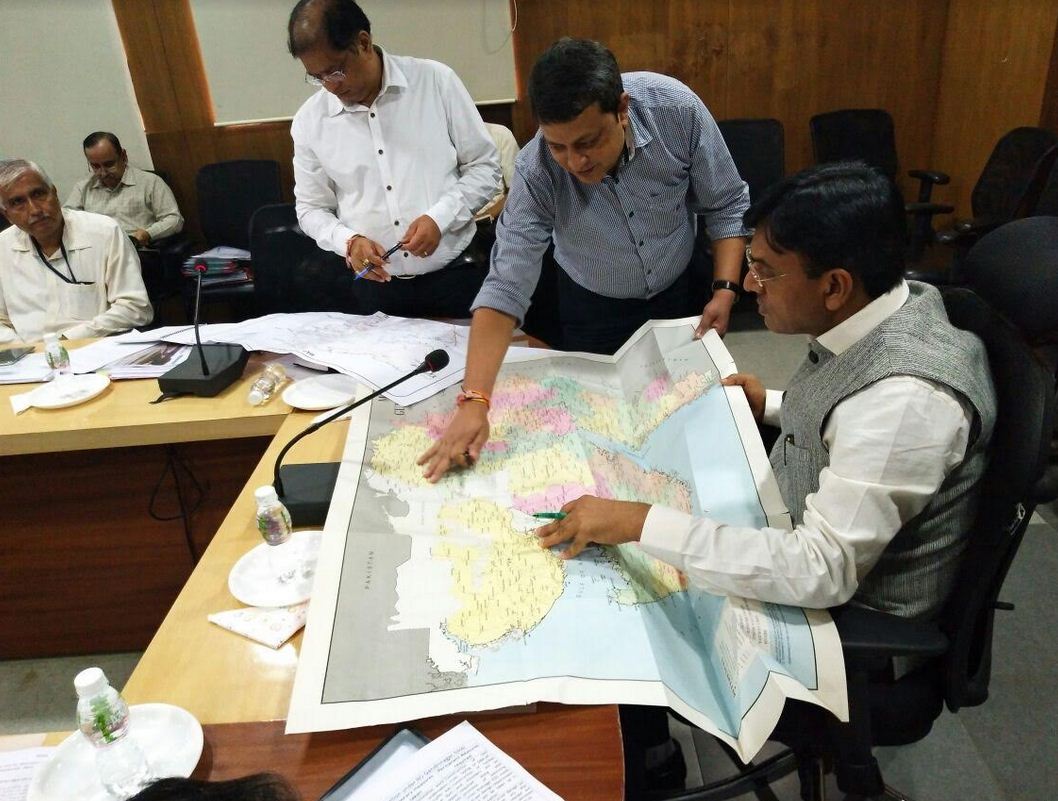 Gandhinagar:
Union Minister of State for Road Transport and Highways Mansukh Mandaviya today held a meeting here to review the situation/repair work of the flood damaged highways in Gujarat.
He said that of the nine badly damaged national highways repair work of at several places on around half a dozen of them have been completed and traffic has been regularized while on three the repair work had not yet been started owing to water logging and was on at war footing at some places. The damage to NH 168, 168 A , 68 and 27 at various places has been repaired and that on 8, 8 A and at some places on 68 is yet to be repaired
He said that several other highways apart from the above mentioned national highways had also sustained some damage and repair work was on at war footing.
Mandaviya said that according to primary estimates the loss owing to damage to highways under the National Highway Authority of India (NHAI) was Rs 10 crores while that to state government highways was around 25 crores.
He said that taking a lesson from the recent flood the future roads in such areas would be made in such a manner so that thses could not be easliy washed away.
The meeting was also attended by Chief Engineer of Union Road Transport and Highways department I K Pandey, Chief Engineer (Highways) P R Pateliya, Secretary Gujarat road and housing, S B Vasava, and Regional officer of the department Purna Singh.
DeshGujarat