Rajput in Delhi to seek legal advise and file a case, Raghavji ready to join as a party if required
August 11, 2017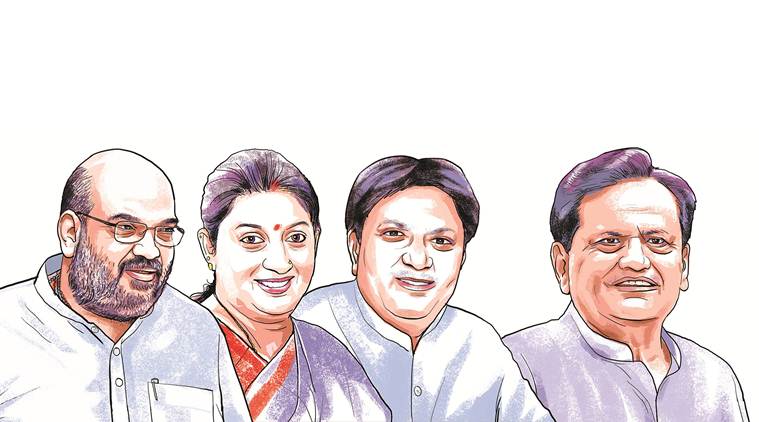 Jamnagar/Gandhinagar: BJP candidate in recently held Rajyasabha election in Gujarat, Balwantsinh Rajput, who lost with a close margin reportedly due to the 'controversial' cancellation of two votes, is in New Delhi for the past two days and was taking legal opinion of experts for filing a case to challenge the decision of the election commission,
Raghavji Patel, one of the two former Congress MLAs (the other being Bholabhai Gohil), whose votes were cancelled by the commission informed this today saying that if the need be he would also become a party in the matter likely to be filed in the apex court.
The former Jamnagar (rural) MLA reiterated that the polling agent of Congress Shaktisinh Gohil behaved unlawfully and unethically during the incident.
'He stood up from his seat and tried to snatch the ballot from me, which was unlawful and unacceptable behaviour for a polling agent. I did not show my ballot to anybody. The video footage also makes it pretty clear,' he said.
'Once Balwantbhai files the case, I will also become a party in it if the need be,' he said.
Notably, former CM Shankersinh Vaghela had alleged that the unruly behaviour of Gohil was in fact a well planned conspiracy of Congress to sail through its candidate and Sonia Gandhi's political secretary Ahmed Patel despite not having the numbers.
Bhola Gohil had even alleged that Shaktisinh had tried to misguide him by saying that it was necessary to show his ballot to others. He said that he did not fall pray to his deceitful advice and did not show the ballot to anyone.
Rajput, the former whip of Congress who the first among six Party MLAs to resign on July 27 and 28 later joined BJP and declared a candidate in the election which he lost with a margin of 0.40 votes after cancellation of the two votes in his favour.
DeshGujarat