Rs 8,000 tab for Rs 1,000; money received to be used for wifi and e-facilities: Rupani
August 11, 2017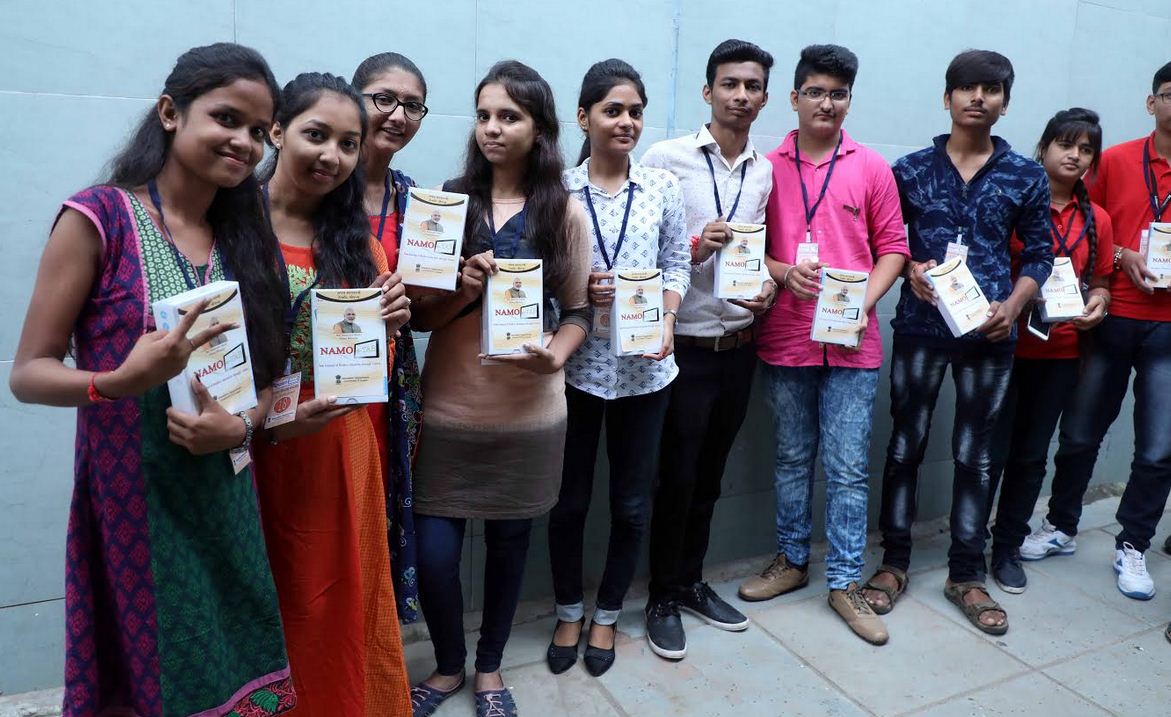 Ahmedabad: Gujarat Chief Minister Vijay Rupani today distributed NAMO E-tabs to students of colleges from across the State at Gujarat University convention centre here. The government is offering Rs 8,000 value tablets to students for Rs 1,000 token price under the scheme which was first announced during the annual budget presented earlier this year.
Chief Minister Rupani in his speech said, 4 lakh students are going to get tablets under this scheme for which Finance Minister Nitin Patel has approved Rs 300 crore budget. Rupani said the government will get Rs 30 crore through Rs 1,000 token amount collected from each student under this scheme. The fund generated will be utilized for good of youths only, campuses will be made wi-fi enabled and facilities such as digital classrooms, e-libraries and e-lecture facilities will be created through this fund.
Rupani said NAMO e-Tab means New Avenues of Modern Education through Tablets.
Speaking in this function the Chief Secretary JN Singh said that the government has chosen two global companies Acer and Lenovo to supply these tabs. He said anything free is not valued and therefore the government decided to collect Rs 1,000 for this Rs 8,000 tab which has range of facilities including voice calling.
Deputy Chief Minister Nitin Patel in his address said that there are total 1 crore students in Gujarat at presence which means one of six Gujaratis is a student.
The State level tablet distribution function is going to be held at Vadodara on 14th August. Students can register for this scheme on digitalgujarat.gov.in portal. More than 21.5 lakh students have already registered online. Today's function covered 3,000 students.
The tablet has 1.3 GH core processor, 1 GB RAM, 8 GB internal memory(32 GB expandable), 3450 mAh battery, 3G micro single sim voice calling facility, 2 MP rear and 0.3 MP front camera, 7 inch HD display and Android 5.1 lolipop OS.
An application made by the students from Gujarat has been added to this tab. This app registers the students for job, gives them details of exams, offers educational videos, online courses, open source softwares, language lab etc facilities.
The scheme is available to 12th pass students who enrolled in diploma/degree colleges in year 2017-18.