Dimpleben Mehta of BJP elected as Mayor of Mira Bhayandar
August 29, 2017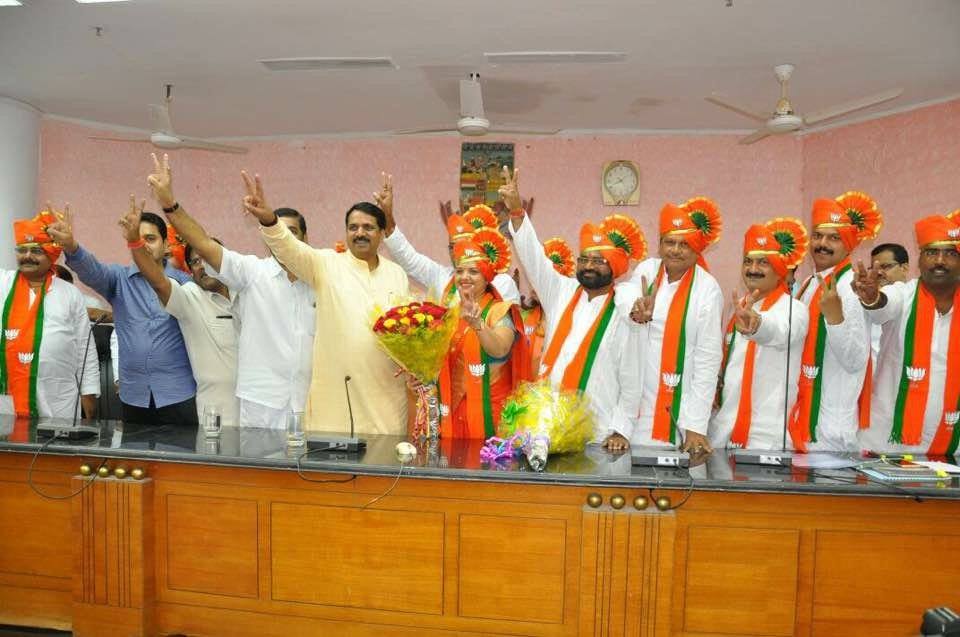 Mumbai: Councillor Dimpleben Mehta who is wife of Mira Bhayander MLA Narendra Mehta's brother Vinod has been elected new Mayor of Mira Bhayander Municipal Corporation in Mumbai.
Dimple Mehta is second term BJP Councillor.
BJP's fourth term Councillor Chandrakant Vaiti was elected as Deputy Mayor of Mira Bhayander.
Dimple Mehta defeated Shiv Sena Mayoral candidate Anita Patil by 27 votes. Shiv Sena candidate Patil was supported by Congress party. She got 22 votes of Shiv Sena, 10 votes of Congress and 2 independents – in total 34.
Deputy Mayor post candidate Chandrakant Vaiti defeated Anil Sawant by 27 votes. Vaiti has been Deputy Mayor and Leader of Opposition in Mira Bhayander in the past.
61 newly elected BJP Councillors of BJP were wearing saffron turbans. Shiv Sena Councillors entered the floor with Congress Councillors.
Dimple Mehta is second term Councillor while Chandrakant Vaiti is fourth term Councillor.
DeshGujarat