SEBI Chairman reviews progress of GIFT IFSC
September 29, 2017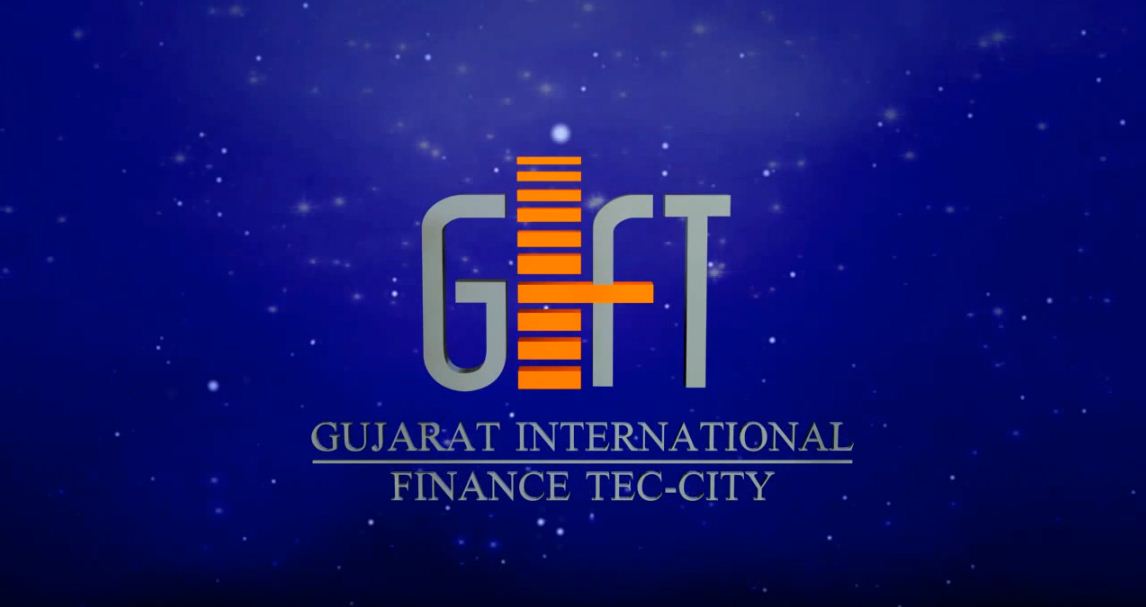 Gandhinagar:  Ajay Tyagi, Chairman, SEBI today reviewed the progress made in the functioning of securities market in GIFT IFSC. The meeting held in GIFT IFSC, Gandhinagar was attended by senior officials of stock exchanges and clearing corporations. Tyagi, also held discussions with Sudhir Mankad, Chairman, GIFT IFSC.
Gujarat International Finance Tec-City International Financial Service Centre (GIFT City IFSC) has been set up with an objective to enable Indian entities to compete on an equal footing with offshore financial centres and to provide facilities and regulations comparable to other leading international financial centres in the world. With a vision to cater and engage directly with global investors and market participants, GIFT IFSC is witness to lot of concerted efforts from government and regulators to make this vision a reality.
The meeting noted that required regulatory framework has been put in place for the effective functioning and development of securities market in GIFT IFSC in consultation with various stakeholders.
Some of the major initiatives taken by SEBI and stock exchanges are as follows:
SEBI (International Financial Services Centres) Guidelines, 2015 (IFSC Guidelines) were issued on March 27, 2015 and came into force with effect from April 01, 2015.
Market Infrastructure Institutions
To facilitate Market Infrastructure Institutions (Mlls) to start operating in GIFT IFSC, suitable flexibility in terms of eligibility, shareholding, net worth and governance has been provided. The following Mils have been recognized by SEBI to operate at GIFT IFSC:
a) Stock Exchanges: India International Exchange Ltd. (India INX) and NSE IFSC Exchange Limited have been granted recognition as stock exchange.
b) Clearing Corporations: India International Clearing Corporation Ltd.(India ICC) and NSE IFSC Clearing Corporation Ltd have been granted recognition as clearing corporation.
c) Depository: Indian registered depository has been permitted to set up a branch -IFSC Depository Services (IDS).
Market Structure
SEBI has prescribed the framework on market structure and risk management to broadly align it with international best practices so as to operationalise stock exchanges/clearing corporations at IFSC. Accordingly, some of the major areas like Market structure, Trading hours and settlement, Product categories, Position Limits, Risk Management Framework, Dispute Resolution Mechanism, etc., are at par with global  practices.
Intermediaries
With a view to according speedy approvals, the modalities of setting up business have been simplified and processes automated as follows:
IFSC Banking Unit (IBU): IFSC Banking Units (IBUs) set up in IFSC have been permitted to act as a trading member of an exchange or a professional clearing member of a clearing corporation in IFSC, without forming a separate company, subject to conditions prescribed by RBI.
Intermediaries in IFSC: Similarly, SEBI registered intermediary (except tradingmember or clearing member) or its international associate(s), in collaboration with such SEBI-registered intermediary, have been allowed to provide financial services relating to securities market, in IFSC, without forming a separate company, subject to the priorapproval of SEBI.
Portfolio Managers/Alternative Investment Funds/Mutual Funds: Portfolio managers, alternative investment funds and mutual funds operating in IFSC have been allowed to invest in securities which are listed in IFSC, securities issued by companies incorporated in IFSC and securities issued by companies incorporated in India or companies belonging to foreign jurisdiction.
Participants
In order to fast track the participation of foreign clients in GIFT IFSC exchanges, SEBI has undertaken the following measures:
Foreign Portfolio Investors (FPIs): SEBI registered FPIs proposing to operate in IFSC have been permitted without undergoing any additional documentation and/or prior approval process. In order to provide ease of registration and account opening process by clients, the trading members of the recognised stock exchanges at IFSC have been permitted to rely upon the due diligence process already carried out by a SEBI registered intermediary.
FPIs have also been permitted to participate in commodity derivatives contracts on non-agricultural commodities traded on stock exchanges in GIFT IFSC.
Product Mix
India INX and NSE IFSC have been permitted to offer trading in a well-diversified range of products which include debt securities including Masala Bonds, derivatives on Indian indices, derivatives on Indian stocks, derivatives on foreign stocks, currency derivatives and commodity futures on Gold, Silver and base metals.
Initiatives by Stock Exchanges in GIFT IFSC
India INX and NSE IFSC Exchange Ltd., have been instrumental in driving the IFSC agenda and complementing regulatory and policy efforts. Some of the key initiatives and achievements of the exchanges are as follows
Exchanges played a key role in taking GIFT IFSC to global participants. Membership drives internationally along with offering international investors an appropriate product portfolio by being in the forefront of product launches.
Daily average trading turnover in India INX hasincreased progressively since the inception of trading. The India INX has reached a peak daily trading turnover of more than USD 100 million, and on a regular basis, they clock daily trading turnover of around USD 50 million.
For the first time in India, India INX have set up a state-of-the-art IT infrastructure that supports 22 hours non-stop market access, a performance next only to CME amongst the leading global exchanges.
Liquidity available in commodity derivatives at India INX not restricted to India market hours any more but spans to US market hours as well.
Going forward, the aforesaid initiatives of SEBI and stock exchanges would further facilitate a for  offshore securities market in GIFT IFSC.