After wanting to see women in shorts, Rahul enters female toilet!
October 11, 2017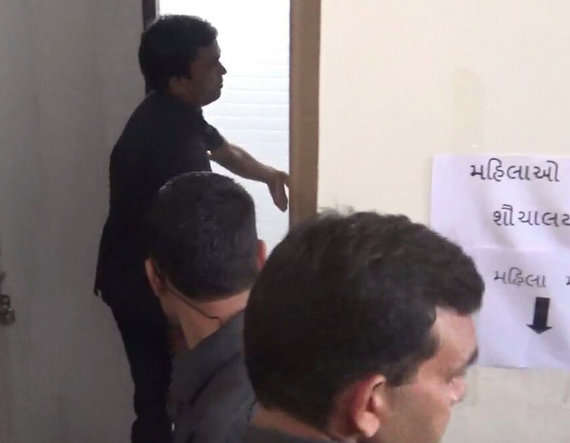 Chhota Udepur: Congress vice president Rahul Gandhi who was in Gujarat for second leg of his Navsarjan Yatra here entered ladies toilet in Chhota Udepur.
Rahul was in this tribal populated district for party's campaign. One of functions was at Durbar hall where he interacted with tribal students.
Before start of the programme, Rahul used ladies toilet. Though there was a sing board put up outside the door of toilet, it was in Gujarati language. It is believed that Rahul did mistake of entering women's toilet due to Gujarati sign board which he couldn't understand.
Special Protection Group(SPG) disallowed to cover the video of Rahul entering inside women's toilet. However footage of him leaving the ladies toilet was captured.
DeshGujarat