Gujarati new year Vikram Samvat 2074 begins; happy new year Gujarat
October 20, 2017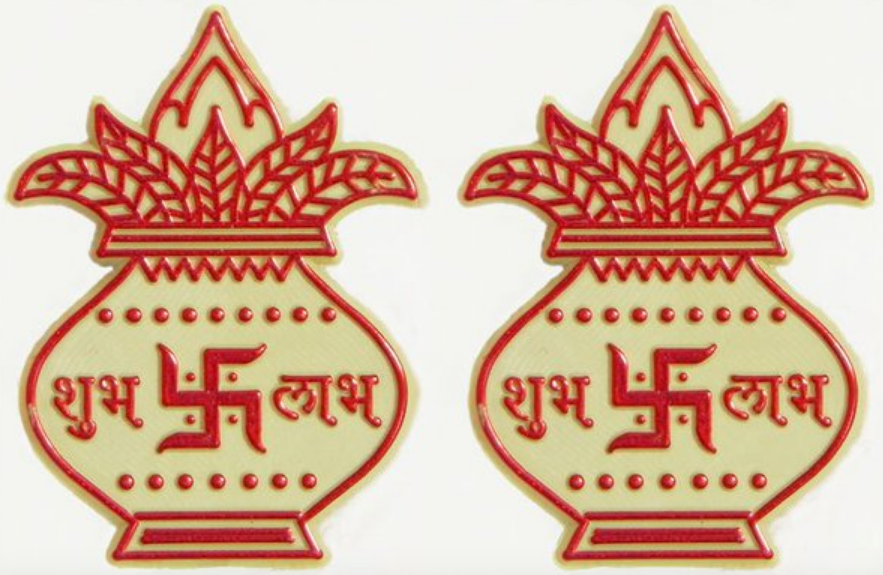 Ahmedabad: It's the biggest festival of Gujarati people during the year. It's a new year day as per Gujarati Hindu Vikram Samvat calendar. While Vikram Samvat calendar is also used by people in several north Indian states and it is national calendar in neighboring country Nepal, the Gujarati Vikram Samvat calendar is different from others. The new year in Gujarati calendar is celebrated a day after Diwali.
One can see footfalls in temples 10-fold on new year day which is popularly called 'Bestu Varsh' in Gujarati. People clean their houses and decorate them with Rangoli art for Bestu Varsh.
Relatives, friends visit places of one another to convey greetings of 'Happy New Year' or 'Saal Mubarak' or 'Nutan Varsha Abhinandan'.
While in other states, Diwali festival is celebrated for one day, in Gujarat the festivities continue for at least five days and even more. It starts with Dhan Teras and ends at Bhai Beej(Bhai Duj).
The markets are mostly closed during this period. They reopen on Labh Pancham day, the fifth day of Gujarati new year calendar day. Gujarati tourists can be spotted at all major tourist destinations across the world during this period.
The new Gujarati Vikram Samvat calendar year 2074 will be full of lot of new developments for Gujarat. The year will see heightened political activities in connection with December 2017 general elections for Gujarat assembly. The year will see start of Metro rail service operation on a small stretch in Ahmedabad. This will be the first Metro rail service anywhere in Gujarat. The year will see opening of Dahej – Ghogha ro-ro ferry project which will cut the distance between Saurashtra and South Gujarat regions. The year may see opening of Statue of Unity. There's lot more and the list is unending.
Wishing you all very happy, healthy, successful, prosperous Gujarati new year. Sal Mubarak, Happy New Year, Nutan Varsh na Abhinandan on Bestu varsh.
DeshGujarat