Fruits of development reached all communities during BJP rule in Gujarat: Shah in North Gujarat temple
October 21, 2017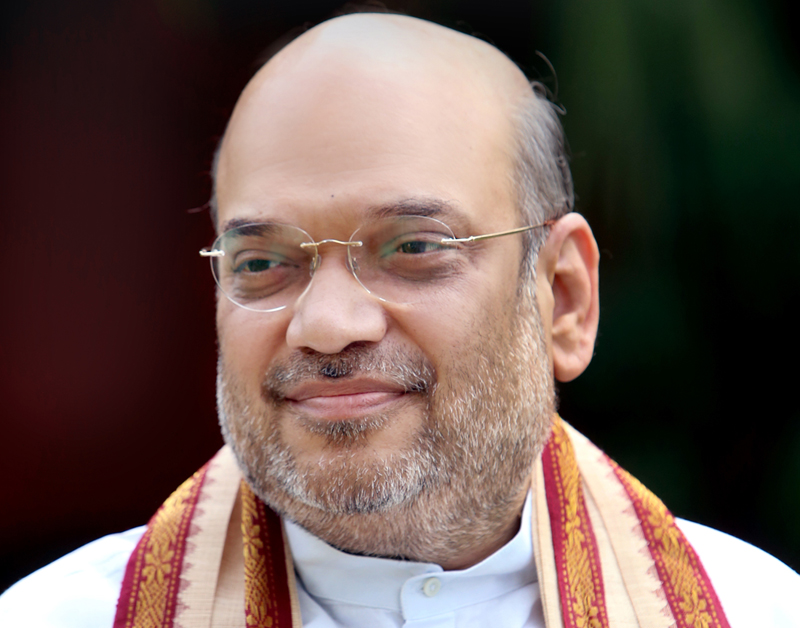 Mahesana:
BJP president Amit Shah today said that all the fruit of development has reached to all communities during BJP rule in Gujarat.
He also hit out at Congress for hindering the passage of the bill regarding according constitutional status to the OBC commission.
Shah, during an event in Valinath temple of Rabari community in Tarabh of Mahesana district in north Gujarat in his address said that the development of Gujarat started from BJP/Modi regime and today the whole world recognizes Narendrabhai's model of development in the state.
'The most important thing is that the development of all community should take place and the fruit of development in Gujarat has reached to all the communities,' he said.
The rabari community on the occasion put its turban on Shah's and Deputy CM Nitin Patel's (who was also present on the occasion) head.
Shah said that it was the responsibility of the community to keep the turban up.
'Our government brought a bill to accord constitutional status to the OBC commission and got it passed in the Loksabha but Congress stalled it in the Rajyasabha where BJP has no majority. But I assure you that the bill will be passed,' he said.
DeshGujarat