Won't make false promises on Patidar quota for electoral gains, Ahmed Patel not for CM post:Gehlot
October 28, 2017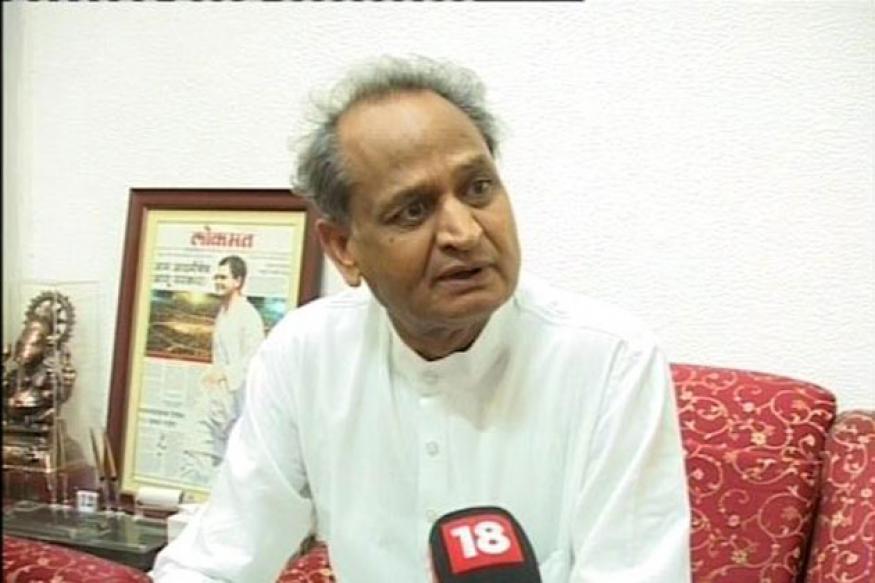 New Delhi: Congress today almost clearly indicated that it won't announce OBC quota promise for Patidar community in Gujarat.
On a day when PAAS leader Hardik Patel through a tweet has sought party's stand on quota and has given an ultimatum of sorts, Congress party in-charge for Gujarat, Ashok Gehlot told newsmen in Delhi that the party would make such a promise which it could keep.
Citing the example of Gujjar quota agitation he said that his party can't make false promises. 'For electoral gains we can't make such promises which we can't keep. We would make only such promises which can be kept and about which we move on resolutely,' he said.
Notably, the party has time and again in the recent past said that it was in favrour of 20% EBC quota.
Ruling BJP, which was the first to implement EBC quota for Patidars and which has got tangled in to legal issues, on the other hand has asked Hardik's stand on it who always talked of OBC quota.
Hardik in his tweet has indirectly warned to opposed Rahul Gandhi's events during his upcoming South Gujarat visit from November 1 to 3 if Congress did not made its stand clear on 'constitutional reservation' to his community.
However, his opponents have termed it a gimmick of sorts and political stunt of Hardik just to mislead the Patidar community before finally announcing support to Congress.
To a query, Gehlot said that BJP was now making allegations about Ahmed Patel and trying to link him with terrorists in baseless manner.
Earlier it used to spread rumors about Ahmed Patel being a CM candidate.
'I want to clarify that Ahmedbahi was never a CM candidate nor he will be the one. Despite all the rumour mongering the BJP was going to loose the election this time around,' Gehlot said.
DeshGujarat