9 of Hardik's messengers participating in a seemingly 'fixed' meeting with Congress leaders
October 30, 2017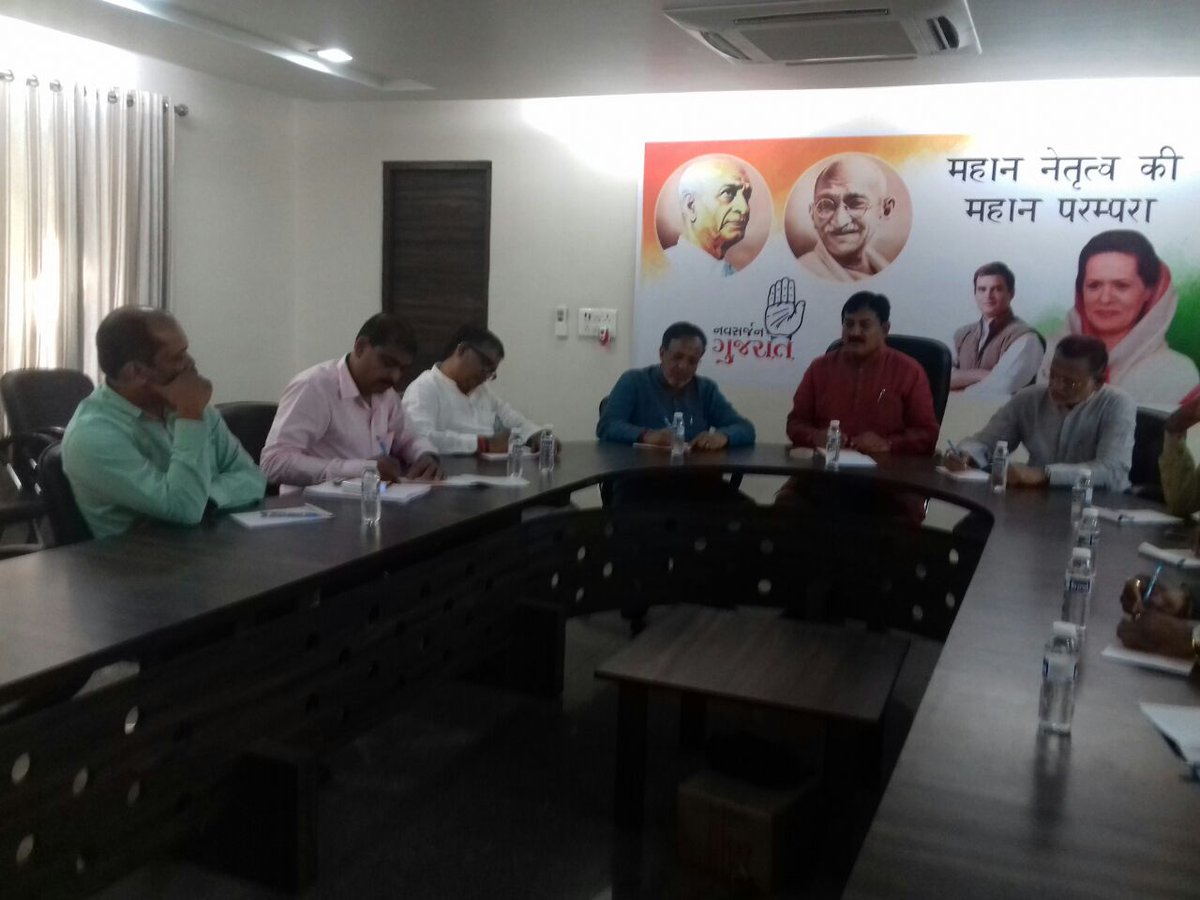 Ahmedabad:
In a meeting which many see as a face saving pre-cursor for PAAS convener Hardik Patel before his formal announcement of support to Congress party in Gujarat assembly polls, nine of his outfit's regional conveners are participating in a face to face talk with party president Bharatsinh Solanki.
Hardik himself was not participating in the meeting which was seemingly almost 'fixed'.
In the meeting apart from Solanki who had earlier this month invited Hardik to support his party, Patidar face of the party and former president Siddharth Patel (son of former CM Chimanbhai Patel) and ex-president Arjun Modhwadia are also participating.
Congress spokesperson Manish Doshi said that nine of the PAAS conveners including Dinesh Bambhaniya, Majoj Panara, Lalit Vasoya, Atul Patel, Alpesh Kathiriya, Kirit Patel, Uday Patel and Geeta Patel were participating in the meeting being held at the Party state head office Rajiv Gandhi Bhavan.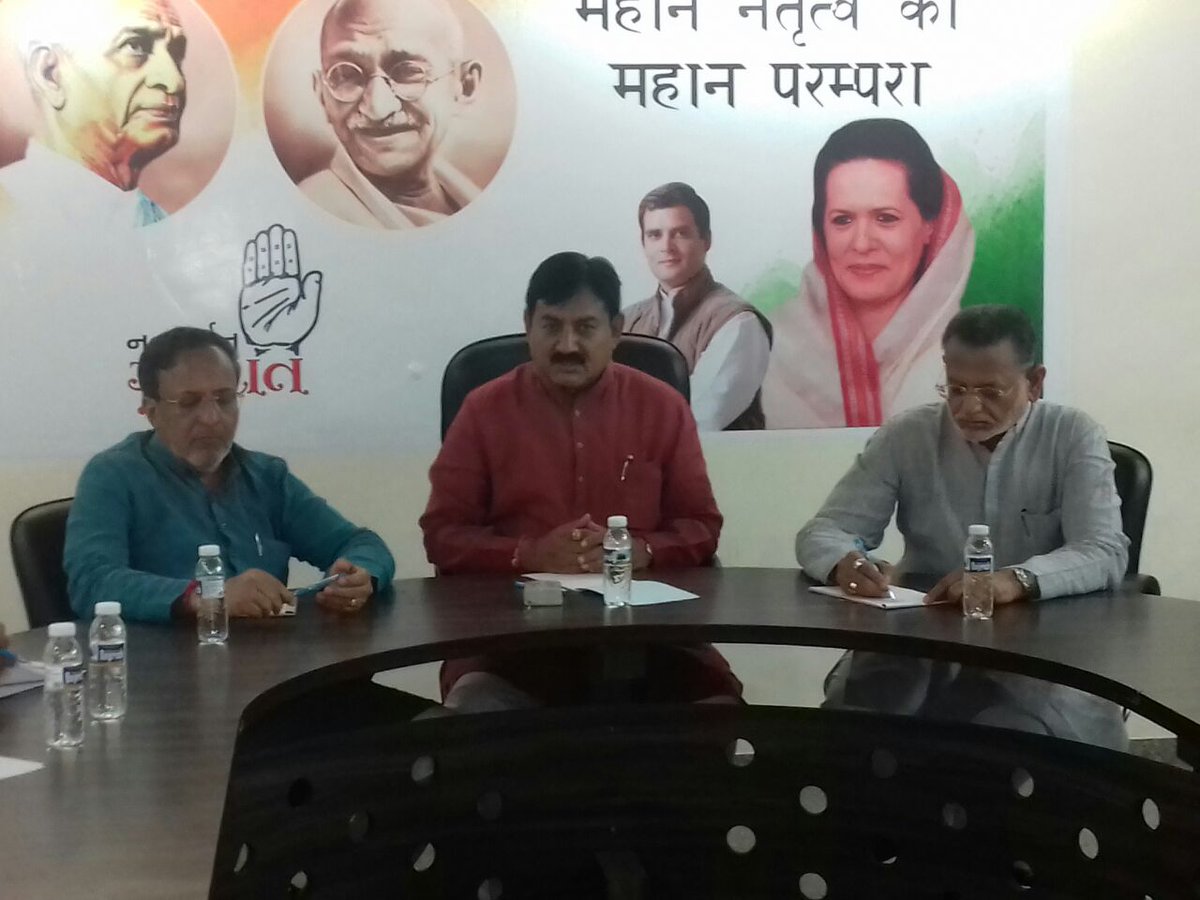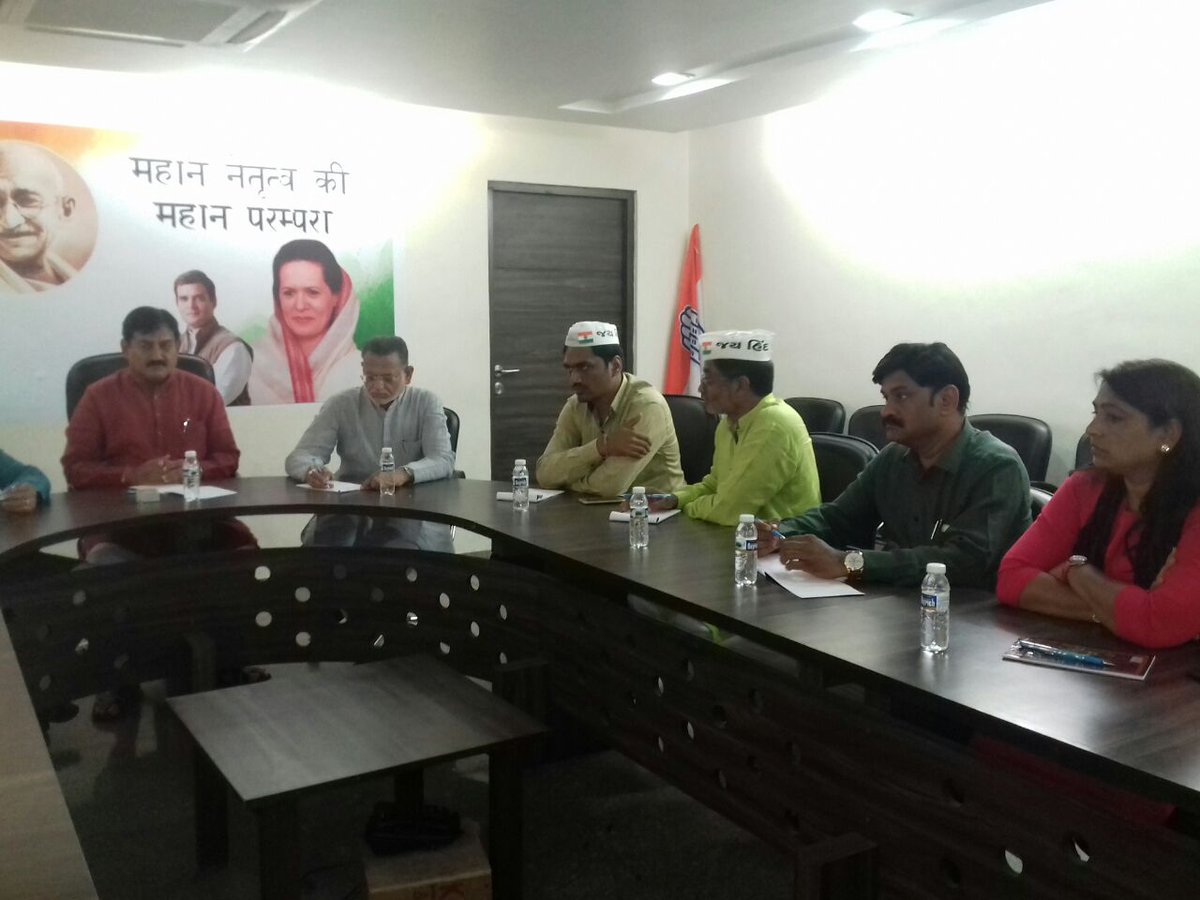 Hardik who is seemingly trapped in his own game on reservation issue, had yesterday claimed that he would clear his stand regarding Congress after this meeting. He himself was not participating in the meeting owing to his presence in Saurashtra region.
Hardik, is well under pressure post his gimmick of tweet two days back in which he had issued an ultimatum to Congress asking it to clear its stand on reservation issue.
Now, BJP which has already made provision for 10% EBC quota (now in legal dispute) has intensified its attack on Hardik saying he was adamant on OBC quota so he must now clarify whether Congress was going to give that to him.
Congress has already made its stand clear that it would give 20% EBC quota if voted to power. If Hardik accepts this offer he would face internal opposition.
CM Vijay Rupani has said that Congress has already made its stand clear and now it was Hardik's term to clear his stand.
BJP state president Jeetu Vaghani said that Hardik was doing a drama and was in to a match-fixing with Congress. He has already been exposed.