PM Narendra Modi likely to visit Akshardham Gandhinagar on Nov. 2
October 30, 2017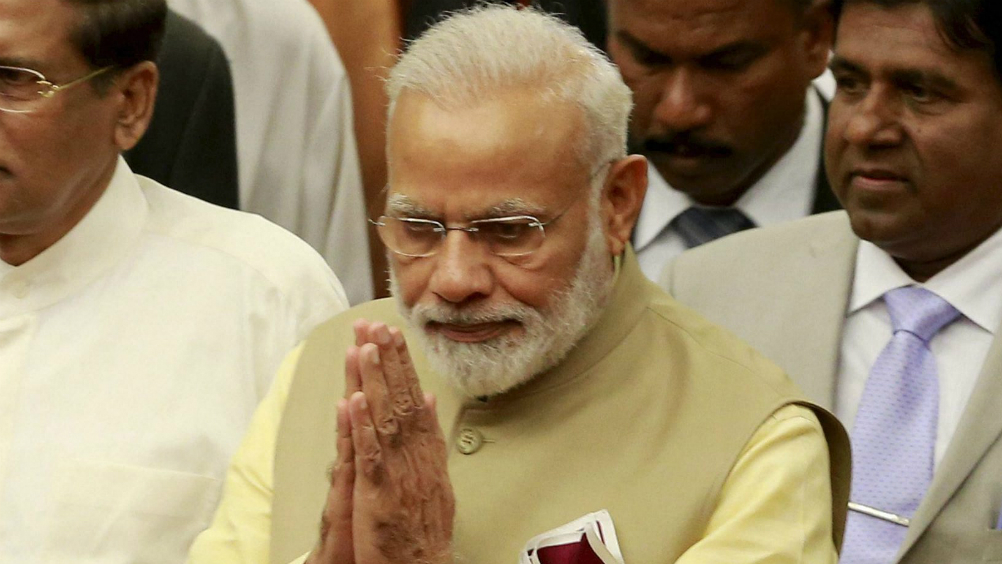 Gandhinagar:
Prime Minister Narendra Modi's likely visit to the the world famous Akshardham temple in capital Gandhinagar on the occasion of its silver jubilee on November 2.
There are lakhs of families in Gujarat which follow the BAPS wing of Swaminarayan sect which has built the grand temple close to the official CM residence here.
A temple spokesperson today said that PM Modi would visit the temple and would also see a 15 minute light and sound laser show 'Akshardham Sanatam' which would throw light on the 25 years journey of the temple which was opened in 1992. He would also participate in some other events in the temple premises and would address a gathering there. Over 25000 devotees of the sect were likely to remain present on the occasion.
Notably, Modi who has a strong and close tie with the Swaminarayan sect for years had made a flash visit to Sarangpur in Botad district of Gujarat on August 15 this year soon after hoisting the national flag on red fort in Delhi to pay tributes to BAPS cheif Pramukh Swami Maharah who had left for heavenly abode. On the occasion in an emotional speech he had termed the demise of the saint as the loss of a father-figure for him.
The iconic Akhardham temple was also attacked by terrorists in September 2002 in which over 30 devotees and the attackers were killed.
DeshGujarat