Congress spreading venom of castism (Jatiwad ka Zahar) in progressive Gujarat: Jaitley
November 04, 2017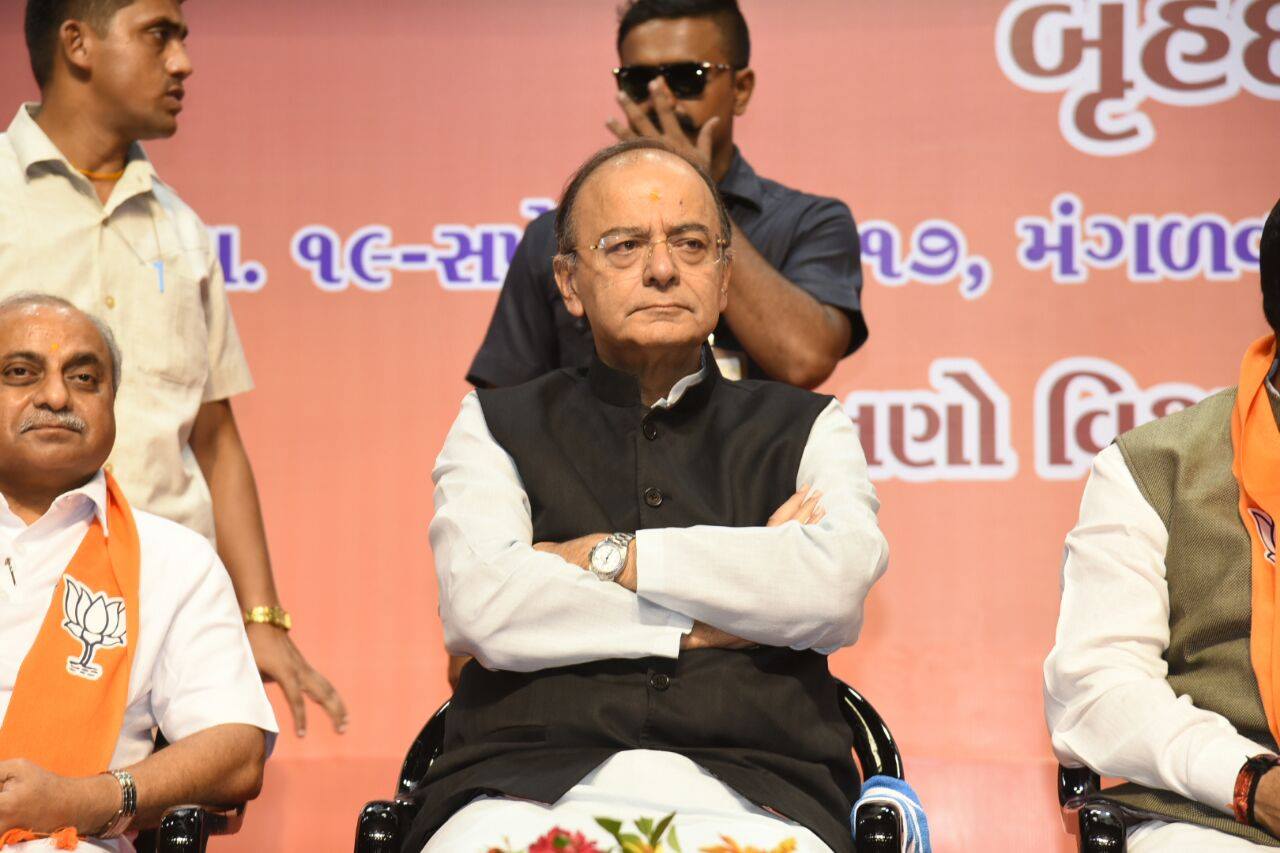 Ahmedabad:
Alleging that Congress during its rule at center had misused government machinery, CBI, resorted to falsity as well as using anti-national elements associated with terrorist outfit like Lashkar-e-Taiyaba (LeT) against BJP in 2007 and 2012 elections in Gujarat, Union Finance Minister and senior BJP leader Arun Jaitley today said that this time the opposition party was trying to spread the venom of castism (Jatiwad ka Zahar) to stop the wave of development (Vikas ki Lahar) riding which the ruling party was moving towards yet another convincing victory.
Addressing a press conference here today Jaitley today said that Congress contested last 3 elections only targeting one person and state (then CM Narendra Modi and Gujarat) but could not succeed. But this time the situation was even more peculiar.
He said development was the only agenda for BJP and it was beneficial to all irrespective of caste or creed or religion.
' But if any party (Congress) starts its poll campaign by running down development issue what could be said. And when nothing else works, the venom of castism is being spread to stop the wave of development. In whichever states such things were prevalent the economic scenario is quite bleak,' he said in an indirect reference to Congress' attempt of allying three leaders of caste based agitations in Gujarat PAAS leader Hardik Patel, Dalit activist Jignesh Mewani and self styled OBC leader Alpesh Thakor.
Jaitley said that he has full confidence that despite such attempts by Congress BJP would continue the string of wins and emerge victorious once again in Gujarat election.
To a query he said that only the election results would tell as to who among Congress and BJP could better use the social media platform to reach out to people.
He also said that in other states even the basic things like electricity, roads, water supply, education, health-care and lack of industrial investment become major poll planks but Gujarat where the BJP governments have worked with a single minded focus on development this was not the case.
DeshGujarat