Congress also starts door-to-door campaign in poll bound Gujarat
November 14, 2017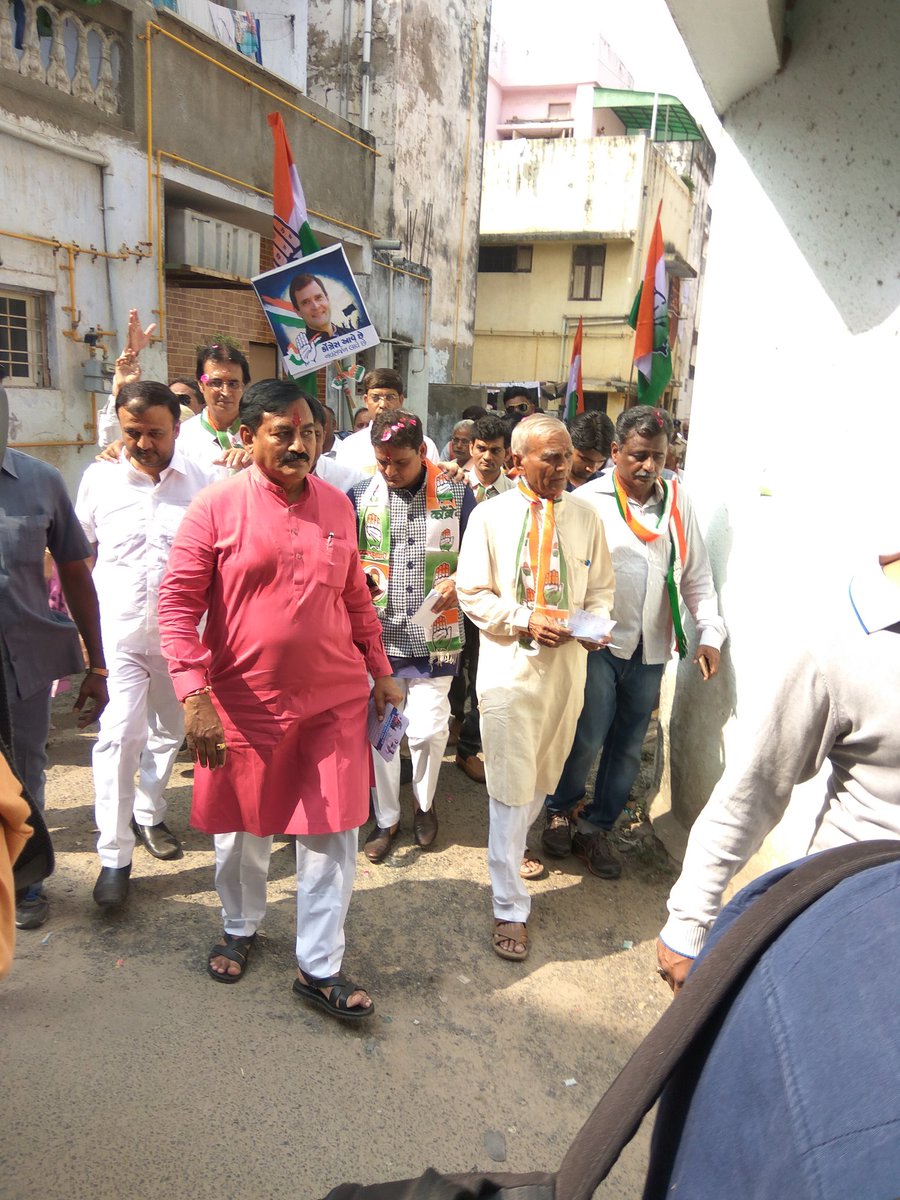 Ahmedabad:
Toeing the lines of ruling BJP, main opposition Congress in Gujarat also stared a massive door-to-door voter contact campaign from today with a target of reaching out to around one crore houses across the poll bound state.
Guajrat Congress President Bharatsinh Solanki and party in-charge Ashok Gehlot started the campaign here in Naranpura constituency, the BJP stronghold and former constituency of party president Amit Shah from where he had commenced the somewhat similar door-to-door Gujarat Gaurav Mahasampark Ahiyan of the party on November 7 and in which several top union ministers had participated till November 12.
Solanki said that the campaign would last for 15 days.
'It is under the guidance of AICC general secretary and in-charge of Gujarat affairs Ashok Gehlot ji. We are meeting the people and handing them over our leaflets explaining our stands on various issues and seeking advise from them about issues and other things to be included in our vision document,' he said.
Gehlot on the other hand claimed that this time around people were angry with BJP and the poll climate was one-sided in favour of Congress.
Party spokesperson Manish Doshi said that several central leaders of the party would also participate in the campaign.
'Former union minister P Chidambaram is visiting Ahmedabad today and would meet the business community at Gujarat Chamber of Commerce and Industry. Tomorrow Sachin Pilot ji will be in Surat and Rajkot while the day after Jyotiraditya Scindia ji will be in Ahmedabad and Vadodara,' he informed.
DeshGujarat