On ECI instruction Pramod Kumar finally takes charge as 'in-charge DGP' of Gujarat
December 01, 2017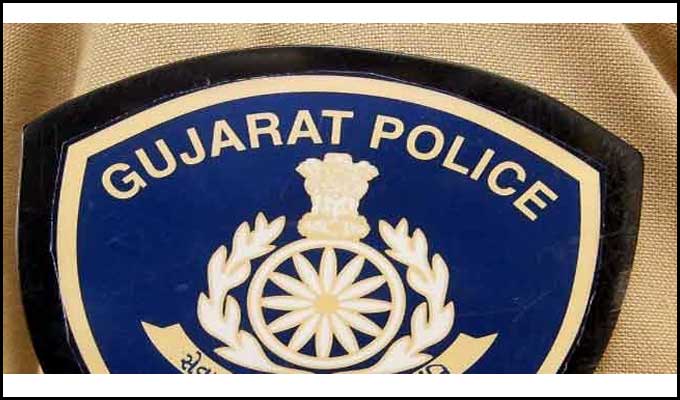 Gandhinagar:
After the instruction of the ECI to appoint the senior-most police official as the in-charge DGP of poll bound Gujarat, 1983 batch IPS Pramod Kumar was today handed over the charge of the office.
Earlier 1982 batch IPS official and in-charge DGP Geetha Johri had retired last evening.
Chief Electoral Officer B B Swain today said that a panel of three senior most IPS officers was given to him by the home department and was forwarded to the Election Commission for a decision and the response was received today.
'The ECI instruction in the matter has without mentioning any specific name has said that the senior most police officer should be given the charge,' Swain added.
He said that as Kumar the DGP -civil defence was the senior most he naturally became the in-charge DGP.
Notably, in the absence of any decision tomorrow IPS Mohan Jha was in charge for some time as an interim fill gap arrangement.
Kumar is due to retire in February next year.
Owing to model code of conduct and election process the state government can't take a decision in this regard.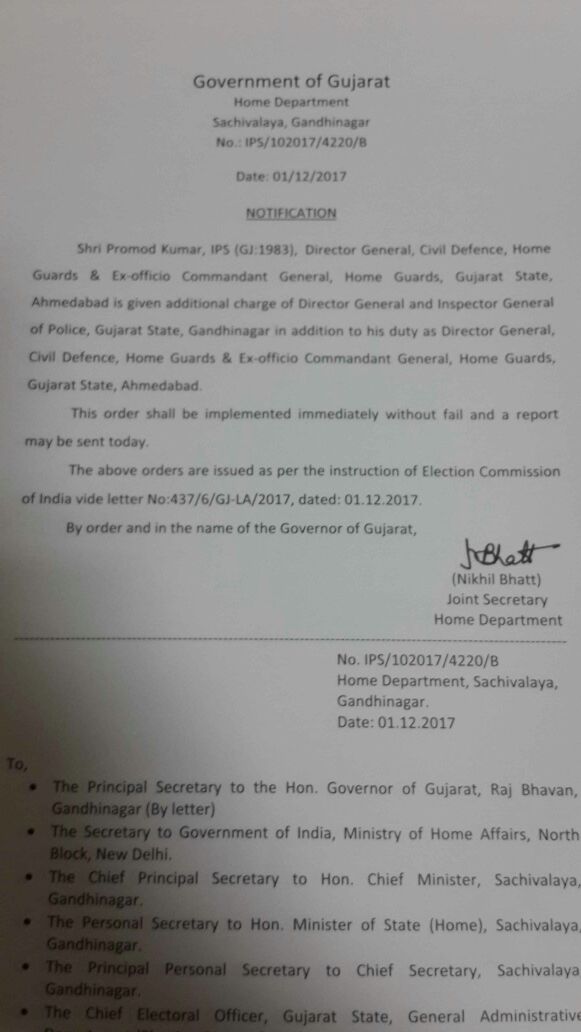 DeshGujarat