Raj Babbar says , Shah a non-Hindu, Rupani terms him ignorant
December 01, 2017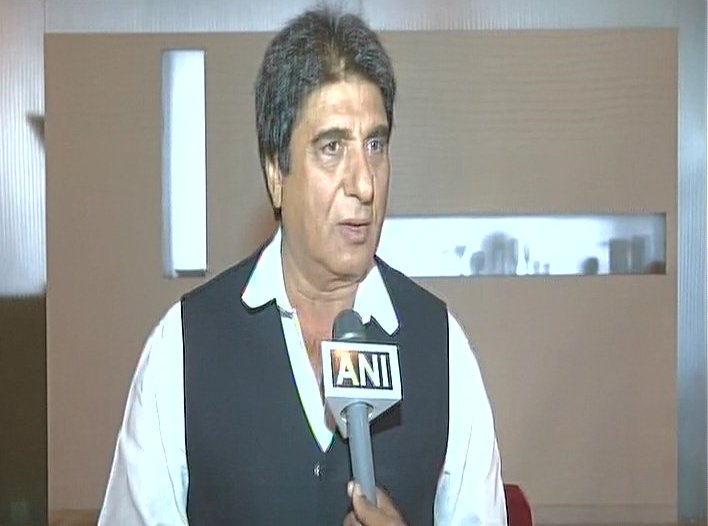 Surat/Kevadia:
Seemingly panicked at the controversy regarding the religion of party vice president Rahul Gandhi, Actor turned Politician and senior Congres leader Raj Babbar today claimed that BJP president Amit Shah was a 'Non-Hindu'.
CM Vijay Rupani however countered him saying he was ignorant and uttering falsity in desperation. Rupani clarified that Shah was not a Jain as claimed by Babbar but was a Vaishnav Vanik (Hindu).
Babbar said in Surat that unfortunately BJP was distributing certificates about being Hindu. "But BJP president Shah himself was a Jain and a Jain is not a Hindu,' he said. He also defended the Rahul on religion issue saying that his grandmother used to wear Rudraksha which non other than Shiva devotees wear. Religion was a private thing.
But soon after his statement CM Rupani in an interaction with media in Kevadiya of Narmada district where he had arrived to address an election rally said that Babbar was ignorant.
'They speak whatever they feel like. Babbar does not know who is what. He was uttering things in desperation looking at the imminent defeat of Congress. Amitbhai was not a Jain but a Vaishnav Vanik. They even say that Narendrabhai (Modi) was not a Hindu,' he said.
Earlier BJP spokesperson GVL Narsimhrao said that Rahul's behaviour about his religious identity was a fradulent one. At palces he has been mentioned as a Roman catholic christian while at some places he has even been identified as a Muslim too.
DeshGujarat