Vijay Rupani cabinet to sworn in today
December 26, 2017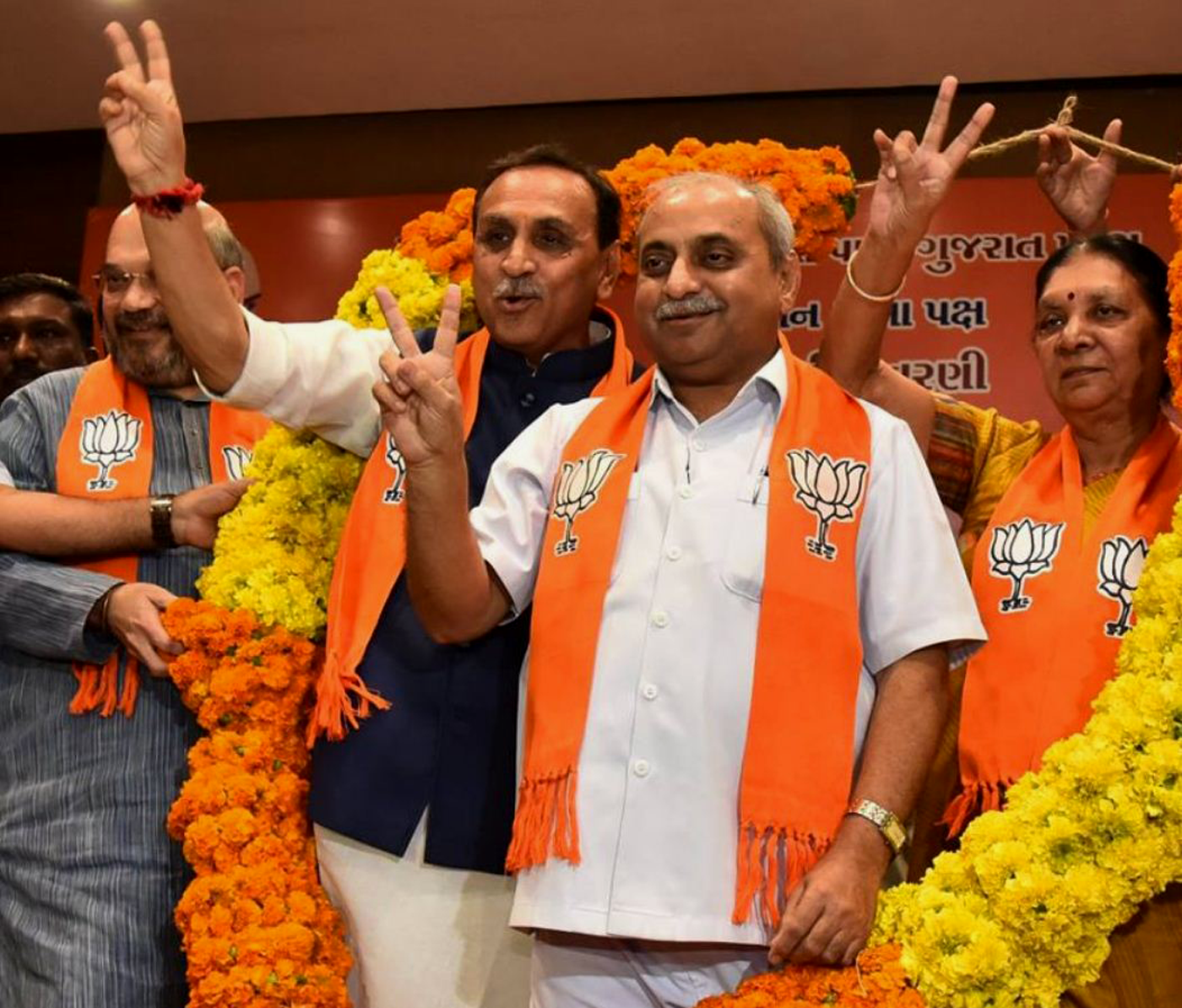 Gandhinagar: Chief Minister Vijay Rupani, Deputy Chief Minister Nitin Patel and MLAs selected to become ministers by Chief Minister Rupani are going to take oath today in Gandhinagar Sachivalaya ground today at 11.00 am in presence of Prime Minister Narendra Modi, BJP national president Amit Shah and dignitaries from across Gujarat and across the nation.
Chief Minister Rupani, ahead of swearing in visited Panchdev temple and Akshardham in Gandhinagar. Prime Minister Modi after his arrival at Sardar Patel airport here went to meet his mother Hiraba at Raysan in Gandhinagar.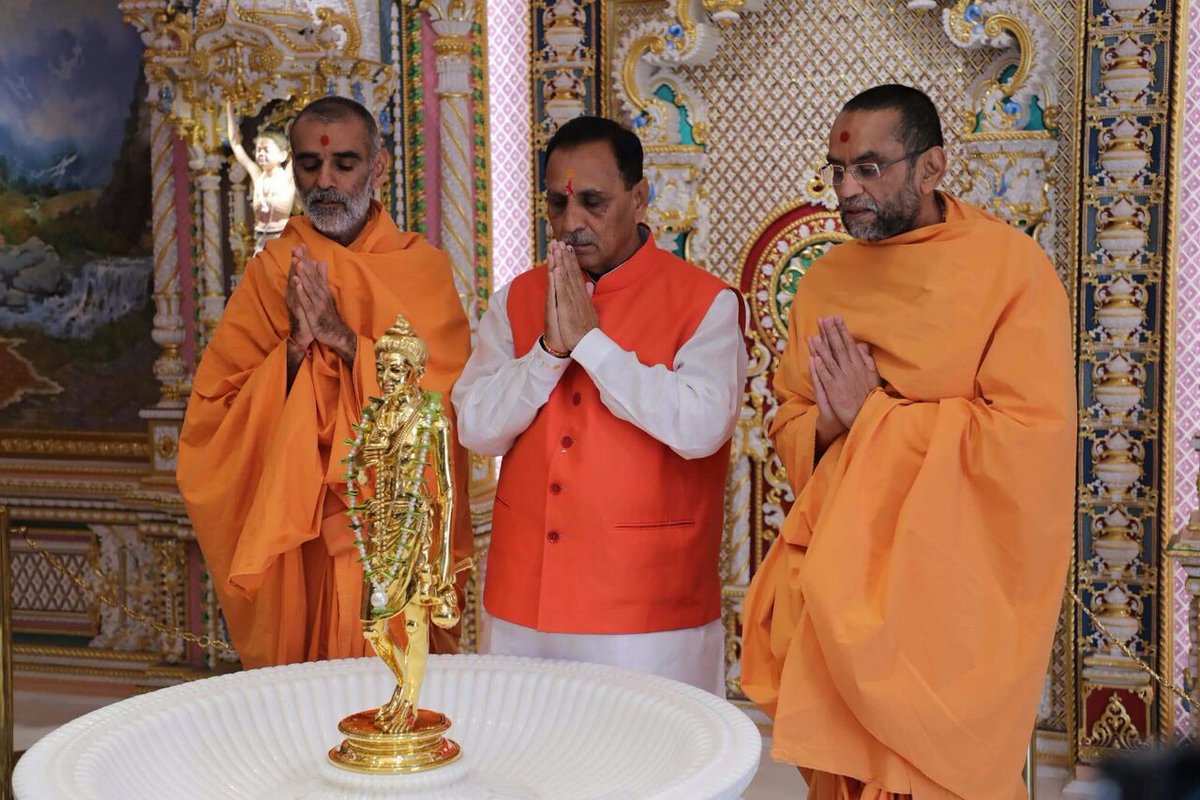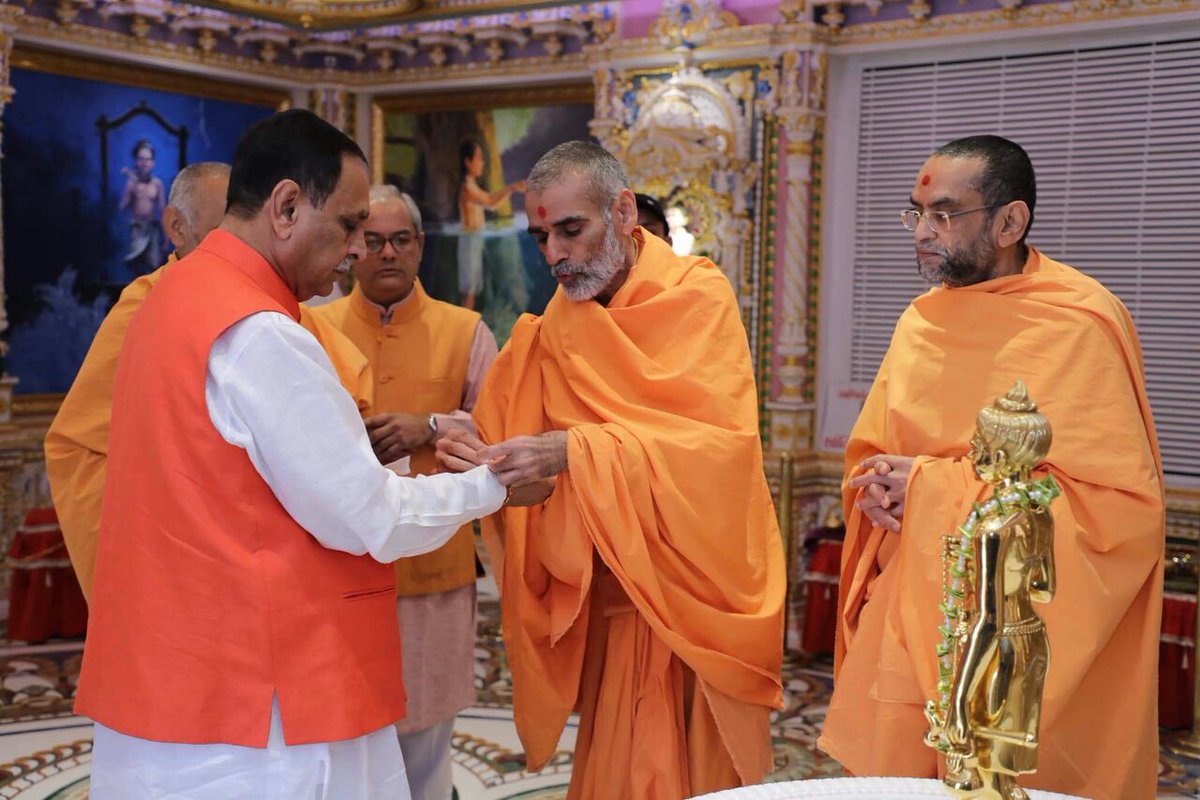 Though official announcement has not been made, likely names in cabinet rank as per government news channel DD News are Bhupendrasinh Chudasama, RC Faldu, Kaushik Patel, Saurabh Patel, Ganpat Vasava, Jayesh Radadiya, Dilipkumar Thakor and Ishwarbhai Parmar, while likely Minister of States to sworn in are Pradipsinh Jadeja, Parbat Patel, Jaydrathsinh Parmar, Ramanlal Patkar, Parsottam Solanki, Ishwarsinh Patel, Vasan Ahir, Kumar Kanani, Bachubhai Khabad and Vibhavari Dave.
The ministry is expected to be two-tire. Maximum permitted number of ministers including Chief Minister and Deputy Chief Minister is 15 percent of total number of MLAs. It comes to 27( 15%) of 182(total MLAs).  Generally in first swearing in ceremony, fewer of permitted number(27) are inducted as ministers and some space is kept open. As per the list available as of now, the total number with CM and Dy CM will be 20.
As per the conventional practice adopted by BJP governments in Gujarat, cabinet rank is given to at least one Kshatriya, Kadva Patel, Leuva Patel, Tribal(ST), Dalit(SC) and Other Backward Class(OBC). As per the list available at present, the cabinet has two Leuva Patels and two Kadva Patels apart from Kadva Patel Deputy Chief Minister.
One OBC minister in previous cabinet, Babubhai Bokhiria has been dropped. There are speculations that he will be shifted as Speaker.
About regional weighting, Saurashtra has got highest 6 berths while South Gujarat 5, North Gujarat and Ahmedabad each 3 and Central Gujarat 2.
Though cabinet formation is exclusively a Chief Minister's prerogative, party president Amit Shah's guidance is visible. Shah arrived in Gujarat last evening and held meetings in Ahmedabad.
Live: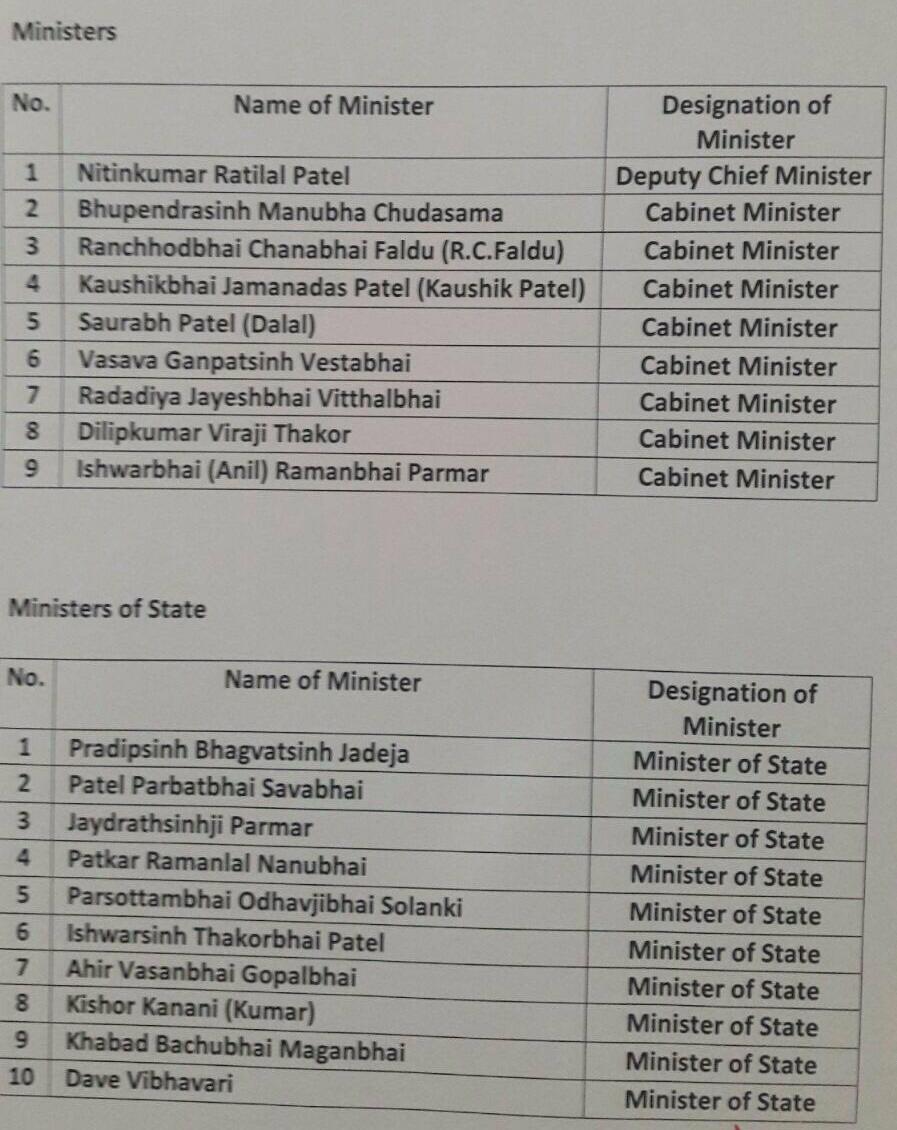 DeshGujarat