Centre OKays Rs 1678 cr proposals of Gujarat; 6 laning of SG highway with 7 flyovers, 4 km long elevated road, new bridge on Narmada
January 10, 2018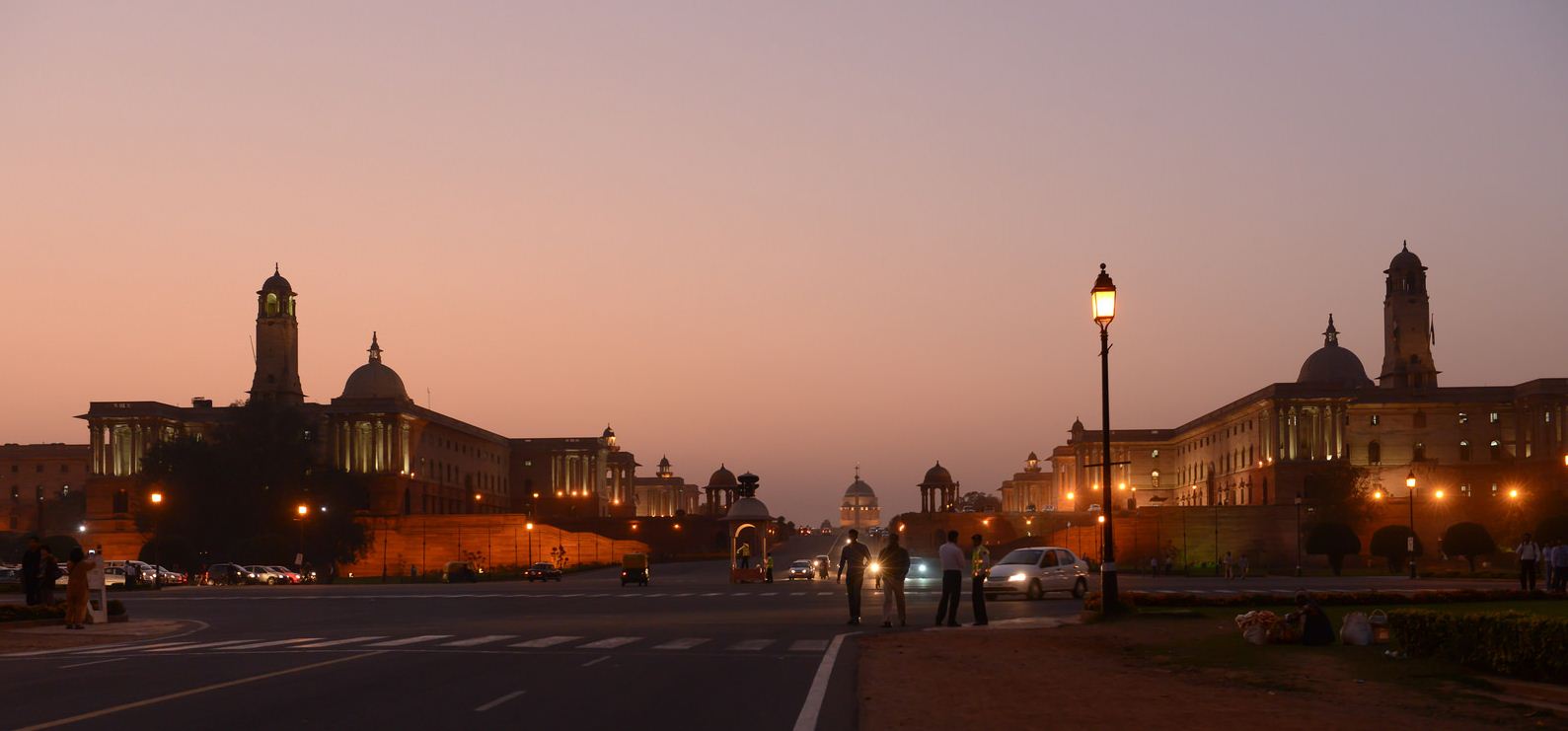 Gandhinagar: As a new year gift of sorts to Gujarat, the center has given consent to proposals of road and building department of state worth around Rs 1678 crore under which a new bridge over river Narmada in central Gujarat and six laning of 45 km long SG highway from Sarkhej to Chiloda cirlce with seven flyovers was included.
Deputy CM Nitin Patel who was also in-charge of road and building department today informed this. He also said that the 45 km long SG highway will also be given waiver from toll tax despite it being a national high way.
He said that the existing 4 lane road from Sarkhej (Sanand cross roads) to Chiloda circle would be made six lane with an investment of 846 crores. Half of this amount ie 423 crores was 100% central grant to the state while the remaining amount was also part of the central fund given to the state. This project also to be completed within 2 years from the date of commencement of work would make the traffic smooth on the all important road which was part of connecting route of Saurashtra and North Gujarat to Gandhinagar. As part of this six lane flyovers will be made at seven crossing along the road ie Sanand crossing, Ujala circle, Pakwan Charrasta, Vaishnodevi circle, Uwarsad circle, Sargasan crossing and Infocity junction crossing. The railway overbridges at Sola and Khodiyar will also be six laned.
The elevation of the 4.18 km part of the SG highway from Solabhagwat to Zydus hospital crossing in 6 lane format would also be done with the lower side road also remaining operational to ease up the pressure on the traffic.
Patel said that apart from this the center has also sanctioned around 52 crore for a bridge on Narmada at Gadureshwar in central Gujarat. This would help the large number of tourists expected to rush the area once the statue of unity project nearby was completed.
He said that apart from these two projects the center has also given approval to Rs 780 crore projects pertaining to widening, repair and construction of roads/bridges with total length of around 663 km in rural areas in 23 districts of Gujarat.
Patel said that the BJP government at center and that in the state were committed to development agenda.
He said that the tender process for the approved projects has started.
Highlights:

Sarkhej Chokdi to Chiloda Circle

A 45-km long Sanand – Chiloda circle which is four-lane at present will be converted into 6-lane at a cost of Rs 846 crore approved by Centre. 50% amount will be given as grant by Govt of India while rest of the amount will be given from Central Road Fund. Sanand chokdi, Ujala circle, Pakwan junction, Vaishnavdevi junction, Uvarsad junction, Sargasan junction, Infocity junction where traffic problems occur due to cross roads will have flyovers. All flyovers will be 6 lane wide. Sola Bhagvat Vidyapith to Zydus hospital circle will have a 4 km elevated road. Existing road will remain as it is while elevated road will be created in 6 lane format. All new 7 flyovers will solve the issue of traffic jam in peak hours. Sola and Gota four lane flyover will be convert to six lane. This will make entire 45 km stretch between Sanand chokdi(Ujala circle) and Chiloda will be six lane. The works will be completed in two years after beginning.
New river bridge over Narmada

Gujarat government has proposed before Centre for approval to new river bridge at Garudeshwar over Narmada. The government of India has approved Rs 52 crore three-lane Narmada river bridge. Gujarat government will implement this project in two years after start through fund approved by Centre. This will be an alternative bridge to existing river bridge over Narmada and it will carry traffic to Statue of Unity.
Centre approves Rs 780 crore proposal for Gujarat

The Government of Gujarat had proposed Rs 780 crore for various road works in Gujarat. The Centre has OKayed all proposals. This will result into road works worth 663 km across 23 districts of Gujarat including road widening, strengthening, construction of bridges and more.
DeshGujarat