4 including ring-leader of inter-state vehicle thieves gang who attack police nabbed after chase and encounter
January 11, 2018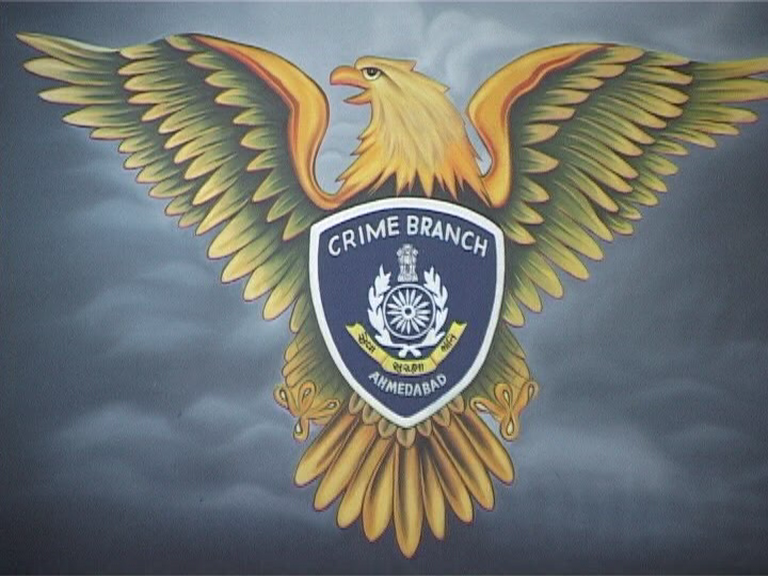 Ahmedabad:
The Crime Branch of Ahmedabad police has arrested 4 criminals including the ring-leader of an inter-state vehicle thieves gang after a dramatic hit and run attempt by them at a toll point and later firing over police near water park in Mahesana.
Crime Branch JCP J K Bhatt today said that based on a tip off that notorious vehicle thieves gang ring leader Bhajanlal Bisnoi from Sanchor in Rajasthan was coming towards Ahmedabad with other members of his gang in a white Scorpio, police had kept a watch at Adalaj toll point late last night.
After seeing the police Bhajanlal who was on the front seat alerted others and tried to crush two police officials and a toll man and then fled with the Scorpio towards Mahesana. Police chased them and close to water park Bisnoi and his gang opened fire at police. Police also retaliated injuring one of them later identified as Naresh who has been admitted to VS hospital here. When the scropio reached the dead end of a road. Three of those sitting in the vehicle including injured Naresh were nabbed.
Bhajanlal who had somehow fled was later nabbed from Deesa-Palanpur highway.
Bhatt said that the gang was involved in numerous incidents of vehicle theft in Ahmedabad and other places in Gujarat.
DeshGujarat